WEDDING FLOWER CENTERPIECES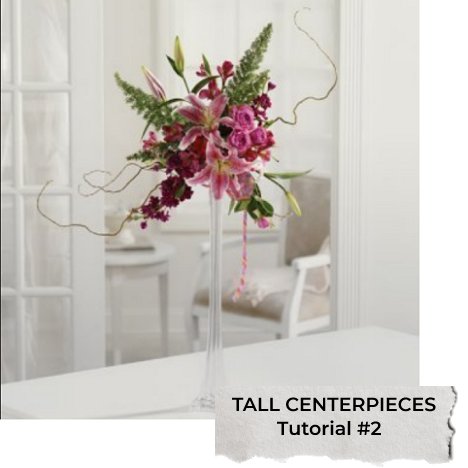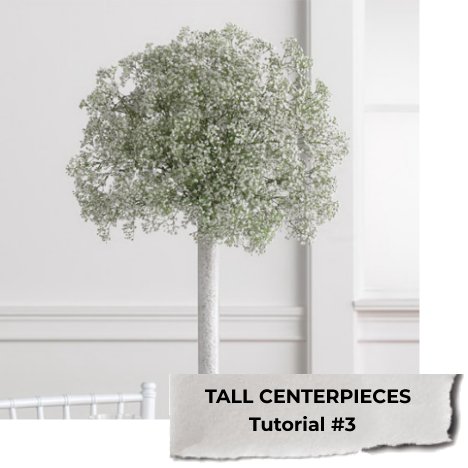 Wedding flower centerpieces should either be low enough for your guests to see one another or high enough not to interfere with conversation while they are seated and when dining.
Tall centerpieces are a little more challenging because more thought has to go into the design mechanics as well as the delivery and set up.  You may want to stagger tables, creating tall designs for half the tables and low designs for the rest of the tables.
You cannot beat the "WOW" factor when your guests walk in and see all your lovely arrangements.  I have tutorials for many different styles and have detailed photos and advice on what it takes to create such intricate floral designs.
The first consideration must be time.  It is important to draw in several people to help in both your church and your reception decor.  It's best to put someone in charge that is NOT involved as a member of your wedding party.  When the time crunch comes the day before your wedding, it may prove difficult for your wedding party to participate in nail and hair salon visits if they have 25 centerpieces to deliver and assemble.
It really helps if your reception venue is willing for you to place your arrangements on the table the day before the event.  If the room is occupied with other commitments, it might be wise to choose centerpieces that take no more time than laying them in the center of each table.  Most venues are willing to let you drop off the centerpieces the day before and will take care of this part for you if you cannot.  These are the types of questions you need to ask when you are choosing a reception hall.
If your heart is set on tall vases, I strongly urge you to check with local wedding rentals for your glassware, candelabras and similar.  Some will rent you pieces for much less than you would pay for each vase plus shipping.  My own local rental company charged me LESS per vase than I could buy wholesale.  
Otherwise consider it an investment and advertise it for sale later in your local newspaper.  Brides are always looking for a bargain and it's best to get something for it than to donate it to the local thrift shop!
Consider also mixing and matching vase styles.  There are some great bargains to be picked up if you use different style vases to make "one of a kind" centerpieces for each table.  I did this with my own wedding flower centerpieces and got so many compliments because each table was interesting and different.