wedding candelabras
Following links on this website and making a purchase could result in a commission to the owner of the website
I prefer wedding candelabras to include greenery.  I'm going to use one of my favorite types of greenery - myrtle.  This is what a grower's bunch looks like.  
Each separate branch has a lot of laterals and are marvelous in bouquets, centerpieces, and large flower designs.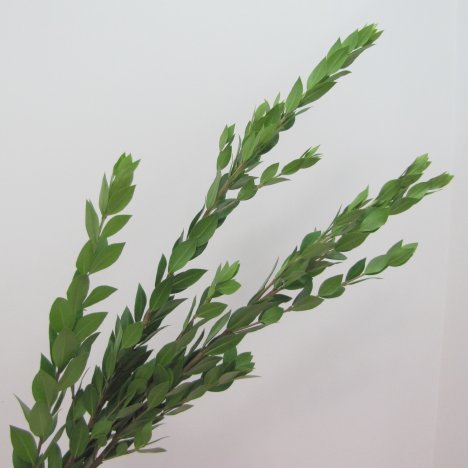 For this heart arrangement, I'm going to snip the laterals off very short.  Pull down the leaves at the bottom of each small "branch" and snip close to the main stem.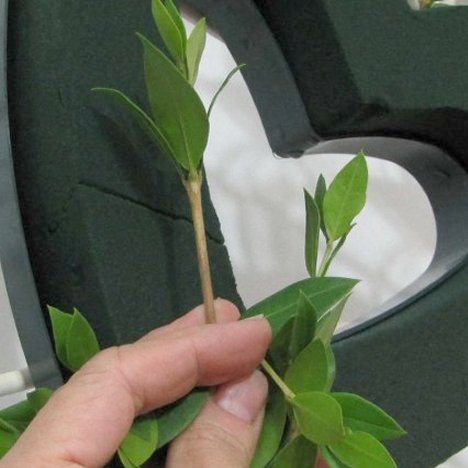 You'll see that one bunch will go a long way towards filling in the heart.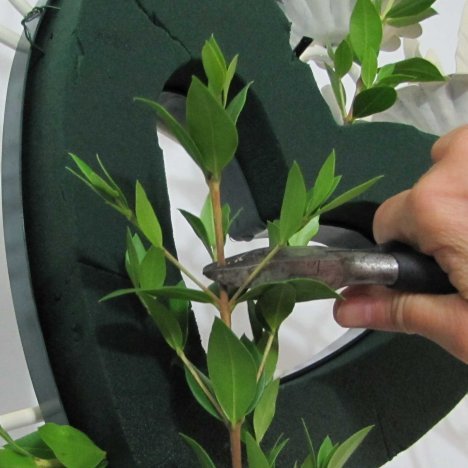 Begin by inserting into the sides first.  These should come straight outward and (when finished) be thick enough that it covers up any sign of foam or plastic.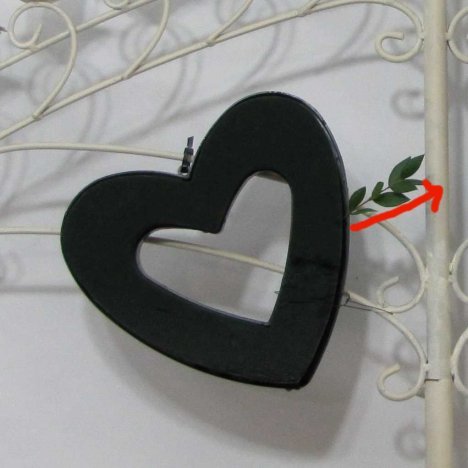 The goal is to keep the pieces of myrtle uniform, so as you go around the foam you keep the outline of that heart shape.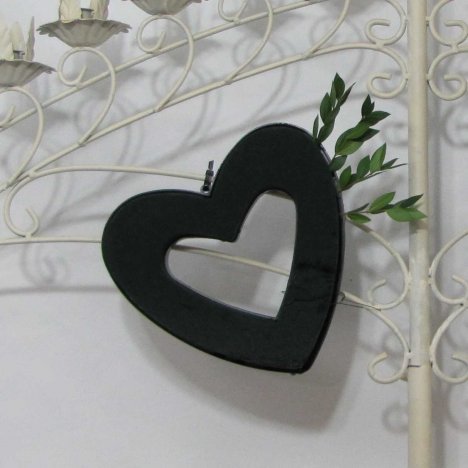 Follow the curve of the heart itself.  You can make these wedding candelabra pieces larger by simply making the greenery pieces longer.  Just keep in mind that you'll need more greenery.
That's the fun part about flower design - you get to use your own imagination and skills to make that design uniquely yours.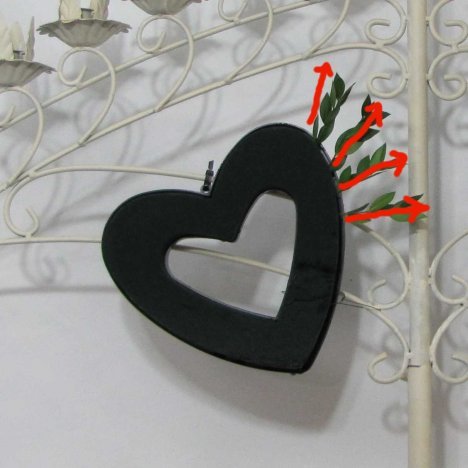 If you want to be sure that both pieces match, you can do both pieces at the same time side by side.
Be aware that this can take a little more time than you realize - just be careful to do your large pieces first, just greening if necessary and adding the flowers later.
Don't let the foam go dry - always saturate the foam again if necessary because hanging pieces like these are exposed to air which can pull moisture out of the foam.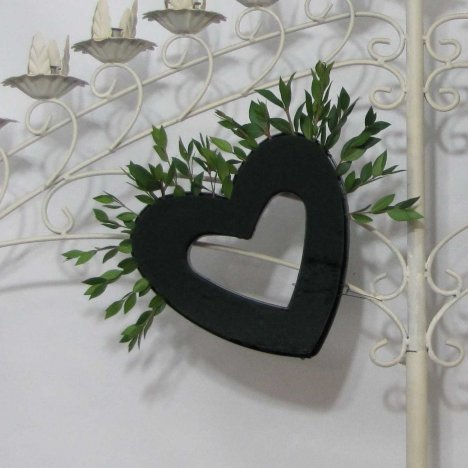 You can see how the heart shape is coming along nicely.  If necessary, just use your floral scissors or bunch cutters to trim the ends to maintain the nice crisp line of the heart shape.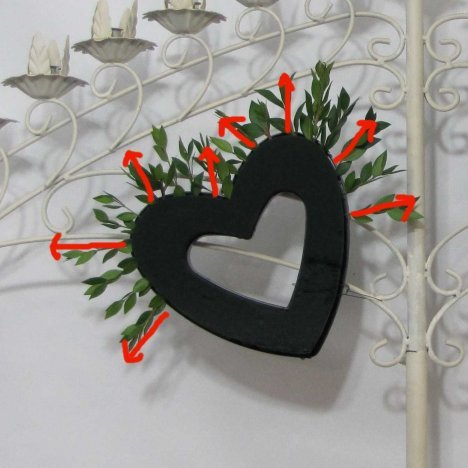 Here's a closer look at these church candelabra decorations.  Even though you think the cut stems are visible, once you view from a distance you'll no longer even notice.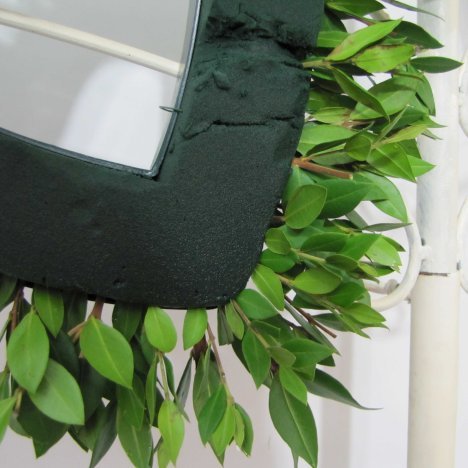 Keep the stems going straight out from the back.  As you move forward, filling in the greenery, you can begin to angle the greenery inward, following the curve of the heart.

Do place the stems securely into the foam - about 1 inch or so.  It's not necessary for more than that, or the stems will start crowding each other and could break down the integrity of the foam if packed too tightly.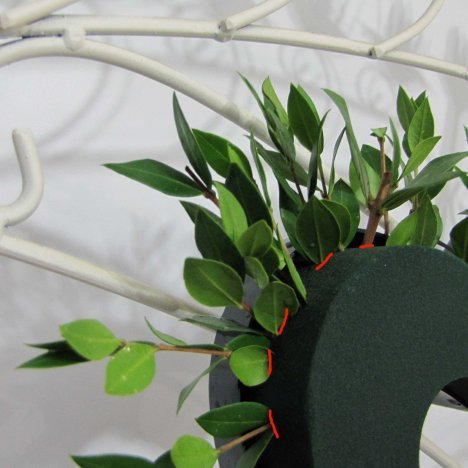 The lateral sides of this heart is really beginning to take shape now.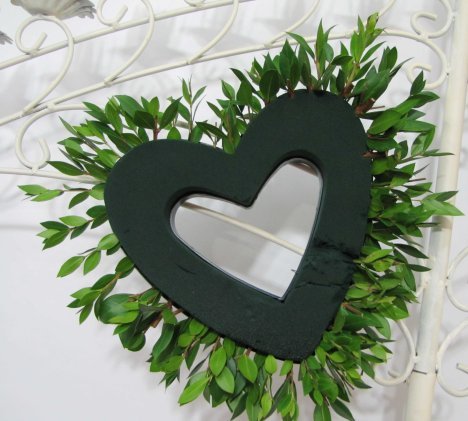 Once you have covered the outside edge, you can begin to angle the greenery inward.  This will give it more dimension and depth.  Please don't feel limited to just using myrtle. 

quick links for candelabra