church weddings
Following links on this website and making a purchase could result in a commission to the owner of the website
Church weddings can sometimes overwhelm a bride, trying to figure out exactly how to decorate that huge empty space in front of the guests.  I have many tutorials that show her, step by step, how to break those floral designs down into more manageable projects.  
Check out tutorials for altar sprays, pew ends, standing florals and other candelabra decorations.  In this design, I'm going to teach you how to drape your candelabra rentals and make your wedding space look like a million bucks!
Before renting your stands, find out if your church or ceremony venue allow candles.  If they tell you no, don't despair.  You can still use those stands to create tall floral displays that will wow your guests.
I often purchase my fabrics from end lots or discount stores.  Graceful draping can emphasize your wedding color palette - especially if flowers don't grow naturally in those colors!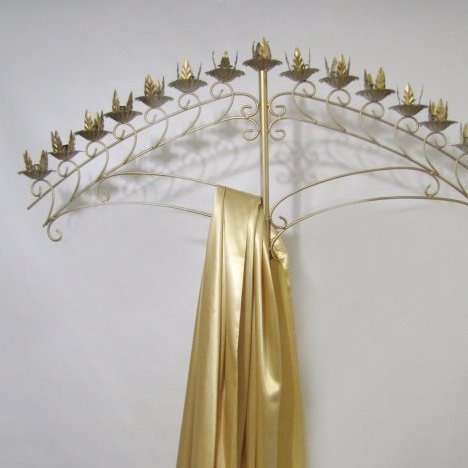 I also try to visualize where I want my flowers to go on the stand.  Nothing dictates that it has to be one large swag across the center.  Go for the unique look!  Candelabras are available in large arm sprays or spirals that create a cascading drop of candles.
If you are allowed to use candles, stay away from the bargain dollar stores.  Professional wedding candles should be no drip, meaning they won't turn into a puddle of wax within 10 minutes of burning.  I do carry both ivory and white wedding candles in various heights in my online store that fit most rental candelabra.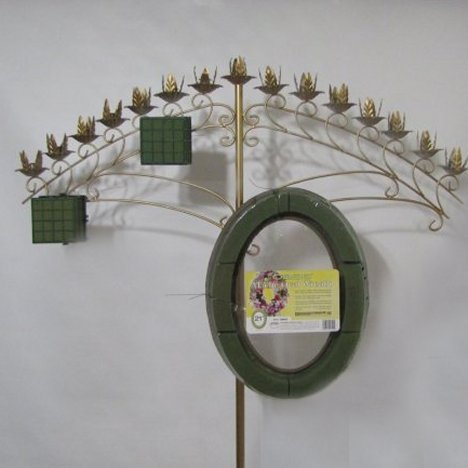 Fill a portable case with essentials for flower design on the go, including a sharp hand knife, utility scissors, ribbon shears, wire cutters, paddle wire, florist clay, Uglu strips and Finishing Touch flower spray.  I keep a kit like this whenever I service church weddings and it comes in very handy!
I'm going to use a fresh flower wreath and a corso cage to decorate this candelabra.  After soaking the foam wreath in water that has been treated with professional flower food, I attach it to the candelabra with flexible floral wire.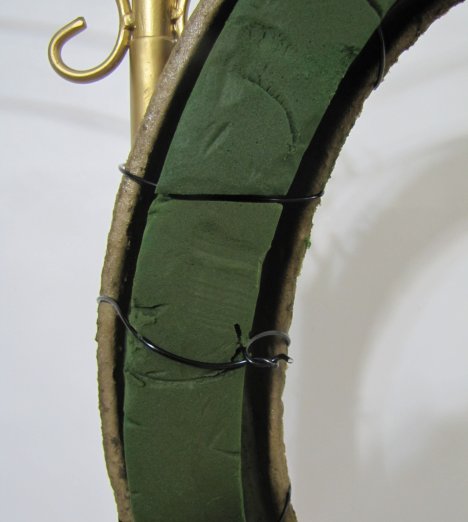 Since I am going to transport my own candelabra, I attached the cage at home.  If you are planning to use your own church's candle stands, you can wire them in place when you begin decorating the church.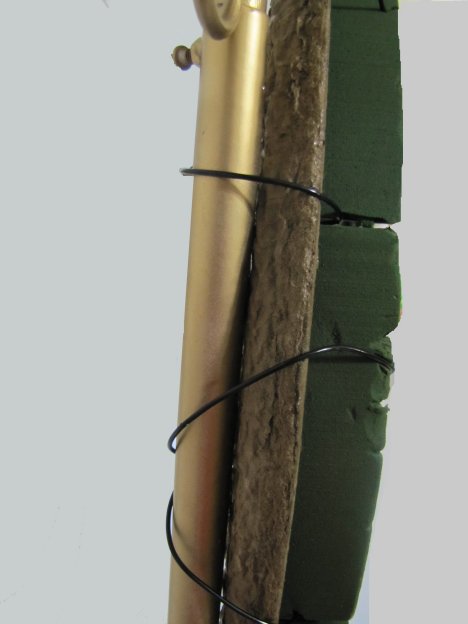 You can wire directly to the stand.  Those wires will later be concealing with your flowers and greenery.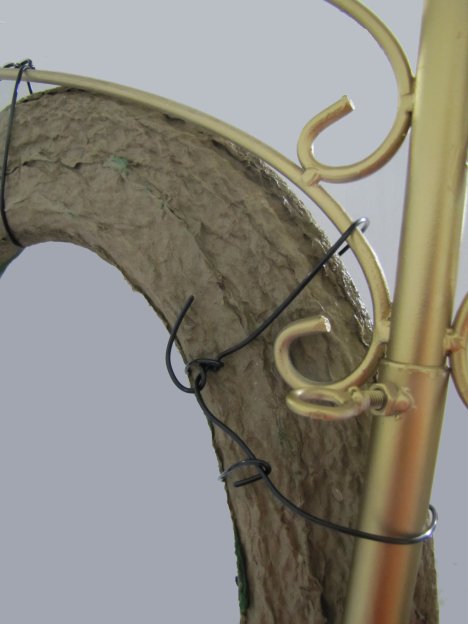 Quick cleanup after the ceremony is over can be achieved with a handy pair of wire cutters.  With a couple of quick snips, the flower decor can be quickly removed from the stand.