wedding arches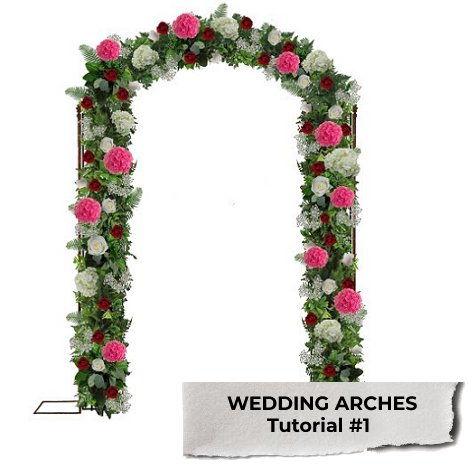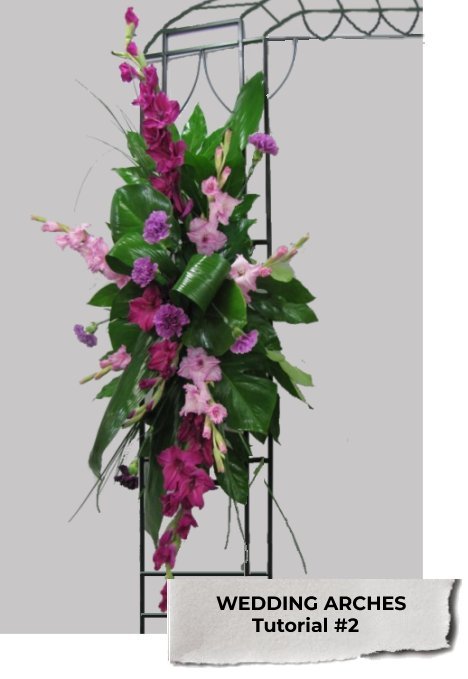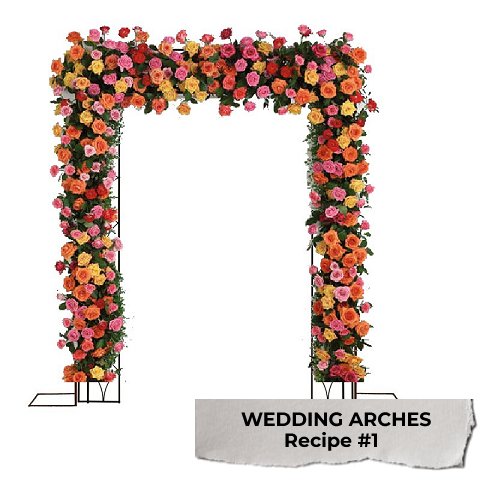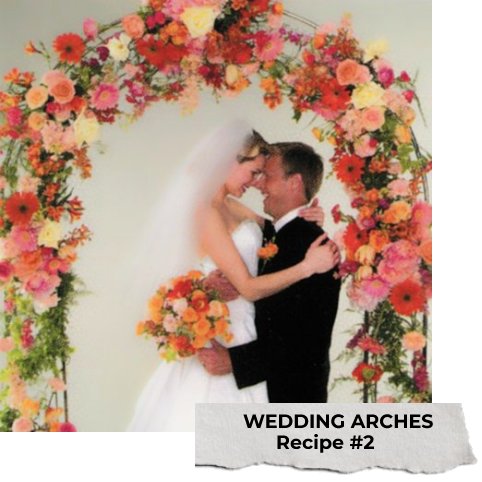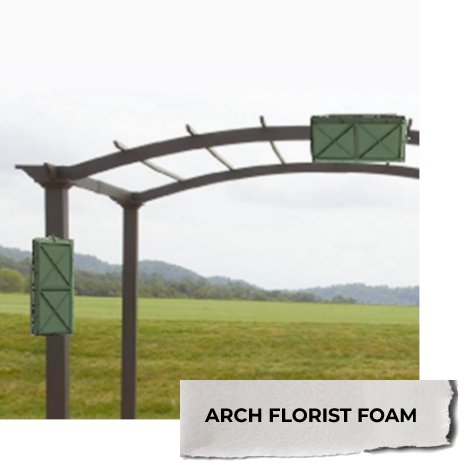 Wedding arches that are heavy with flowers can be frightfully expensive.  The suggested retail for the arch in Recipe 2 runs over a suggested $2,500.00!  Obviously a DIY bride can cut down on the cost considerably by engaging friends and family to help with these types of wedding decorations.
I highly suggest that you peruse the the first tutorial, and you can see how to cut down on the cost by first greening in your arches, so not as many flowers are needed to make a large impact.  Don't be drawn in by some "wholesale sites", claiming free shipping and other lures.  The truth is that ALL expenses, (including shipping) have to be calculated in the product somewhere, as no business is offering to give away free merchandise.
I've been frustrated to see some sites claiming a "grower's bunch" - but upon reading the fine print I discover they are splitting what is considered to be a bunch and and giving less stems than florists receive when they order from a wholesale distributor.  It's like going and buying a gallon of milk . . . but the "saving place" is only filling those gallon bottles half full!  
Always break down your costs PER STEM.  Yes . . . that means doing a little price comparison and finding out how much each stem costs.  If you have to order five bunches  - but can get the same elsewhere by ordering just two or three grower bunches, you have to really roll up your sleeves and do some calculating.  I also sell in single bunches - so you buy only what you need - no having to buy "5 or more" bunches to get the quoted price. 
I work hard to keep the shipping to the real cost as I possibly can.  I cannot sell one bunch of leather leaf fern, make a couple of bucks and spend $17.00 to ship it to you.  I'd be out of business pretty quick.  Those who order all the supplies in one place (both hard goods and fresh flowers) are going to get the best price on the shipping cost.  

Tell yourself it's not worth doing the labor unless you are truly saving money.  I sell full grower bunches from a working wholesale distributor - and you get exactly the same amount their retail florist customers get.  I figure the shipping separately, so my brides can really do her homework and figure just how much everything is costing her.