wedding flower ideas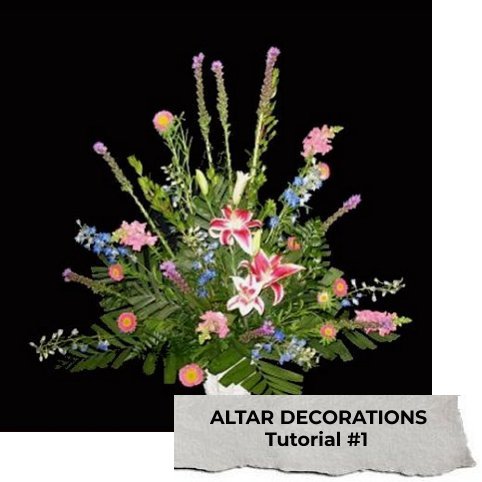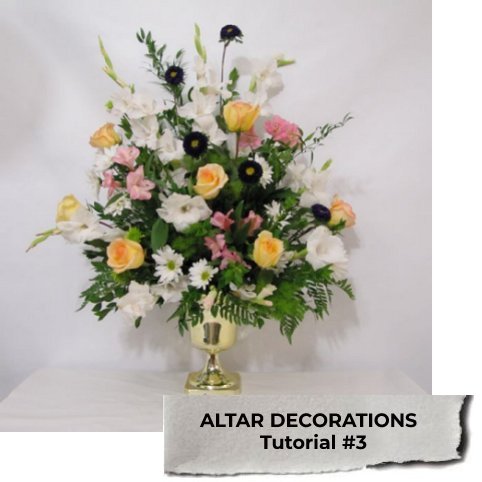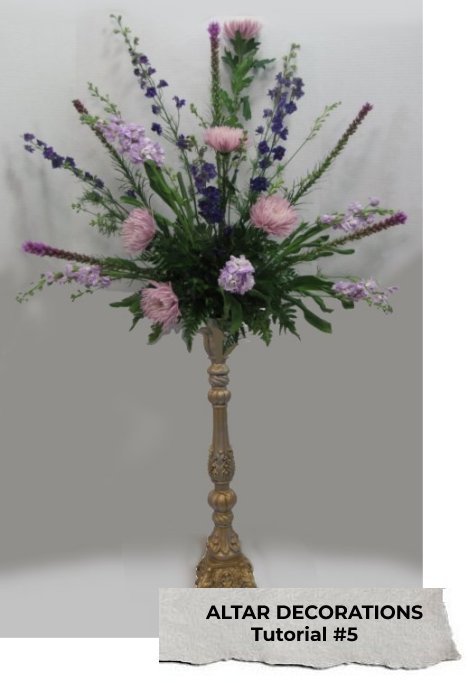 Wedding flower ideas for a church ceremony have to go large.  Most arrangements that seem big on a kitchen counter or table get lost in the vastness of a ceremony location.  This is the reason I encourage most of my brides to consider using inexpensive flowers such as alstroemeria, carnations, roses and other similar flowers.
I also urge them to use lots of different varieties of wedding greenery.  If you can buy it in single bunches (as I sell it), you can afford to mix of different greens that add a lot of interest, height and width.  Although some popular wholesale flower sites sell greens, they sometimes short the bunches (you're only getting half of a "grower's bunch" instead of a full one) and the cost can run up to $1 or more per stem.
In reality, greenery is usually cheaper than flowers (duh!)  It frustrated me when they claim "WHOLESALE PRICES!" when their cost is the same as my retail price - yet they insist the customer buy in large quantities.
I let the bride buy only what she needs, thus the overall cost (even if I DO show the shipping fee!) is less and allows the bride to buy the floristry products needed to help keep her bulk flowers at the peak of freshness.
After carefully compared prices  (please call if you have questions!), you should acquaint yourself with the correct way to process your wedding flowers upon arrival.  A few critical products, such as Quick Dip, professional flower food and a spray flower sealant helps keep your flowers looking good all through your wedding day.
Most DIY brides depend on home refrigerators and air conditioned rooms to keep the flowers in the days before the wedding.  Flowers straight from the farm are bred to last a long time in normal air temperatures.  Both air conditioning and home refrigerators pull moisture OUT of the air, while professional flower coolers put moisture INTO the air.    A flower sealant helps the petals stay moist longer and slows down the normal wilting process of fresh flowers.
I have services many weddings, both out of a flower shop and out of my home and have been able to keep the flowers looking wonderful!
I always urge any bride looking to do her own flowers to save money to always enlist the help of family and friends.  You need to have someone else in charge of delivering and placing the flowers, as the bride is usually very busy the day before her wedding!
Choose arrangements that are manageable.  I have many different tutorials, for bridal bouquet, corsage and boutonniere work, church decorations and reception centerpieces.  Assign different arrangements to different people, making sure they read the tutorials from beginning to end and know how to arrange their specific flower designs.  
I've kept them easy and doable - even for beginners!
Last of all . . . if you are easily stressed or nervous - hire a professional and work with her about your wedding flower ideas.    No amount of money saved is worth taking away the joy of your wedding day!