wedding ceremony flowers
Following links on this website and making a purchase could result in a commission to the owner of the website
Wedding ceremony flowers need to be large enough to provide a good backdrop for the bride and groom taking their vows.  It becomes a balance between size and cost so you don't break the bank of these types of arrangements.
I generally recommend that the altar and standing sprays be made out of more affordable flowers and to reserve the higher priced stems for your bouquets and corsages.
This design is very easy to duplicate and designs up fast.  You may have to wait and insert the tallest  flowers at the ceremony site, as they may be too big to transport otherwise.
For this design, you'll need the following products:
Utility containers are used by florists when they don't want to put a lot of money into the holder.  If you want more lavish greens, be sure to check out my other step by step altar flowers.
I usually use leather leaf fern, which is very affordable.  I don't require my customers to buy minimums, but allow you to purchase in single grower bunches.  I also don't split my greenery bunches, meaning you get the same amount of stems as professional flower shops.
Insert a stem of leather on the left side.
Then insert a matching stem on the right side.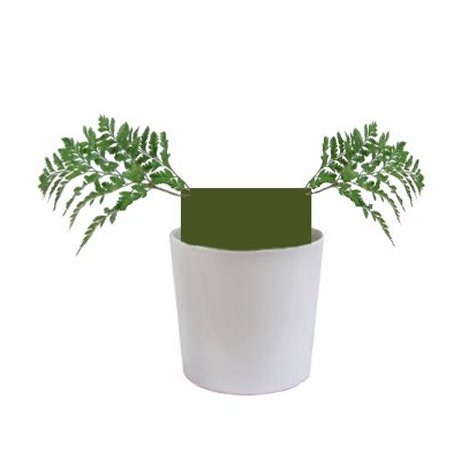 These arrangements really do green up quickly.  Add the third piece of leather into the back.  You may add more greens in the back later, so all sides look good.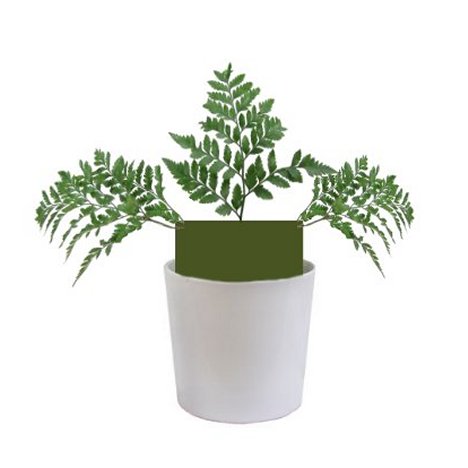 More stems need to come straight out the front.  Always turn your containers to view the design from all sides.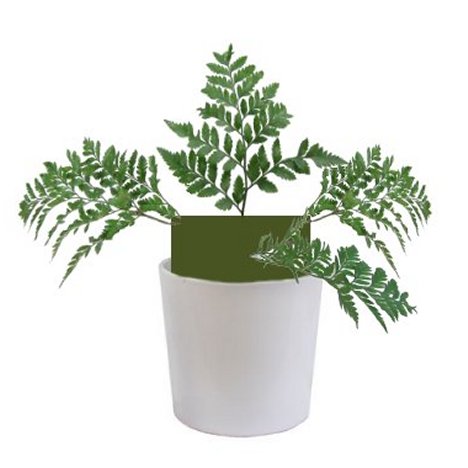 A good floral designer always takes care to construct their designs to cover the mechanics.  Mechanics are the foam and tape.
The pattern of the greenery should mimic a growing plant.  This means it is coming straight up in the center and then curving away from the center like a fountain of water.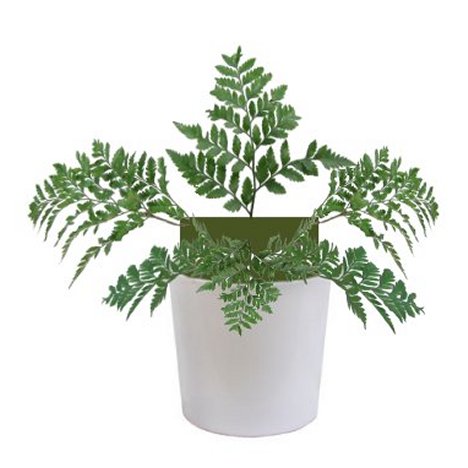 I generally like a mix of different greens, but this particular design is focused on a dense cluster of blooms, so I'll keep this one simple.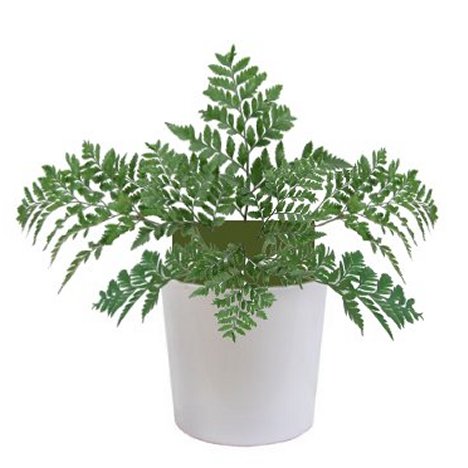 Don't forget the center, but these can be filled in with shorter laterals.  Gladiolus have large stems, so you don't want the greens too thick, as there has to be room in the foam for the flower stems.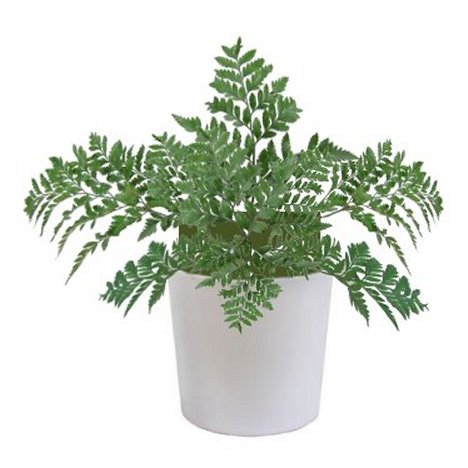 I like the look and will finish up with a few stems of salal tips mixed in among the leather.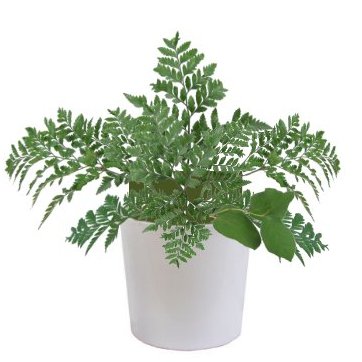 Keep in mind the delivery vehicle . . . you may have to insert the center stems AFTER you've reached the church.  Tall wedding ceremony flowers have to fit into your truck or delivery van.
Gladiolus are awesome.  They are very tall, come in a large range of colors and are very affordable.  They are packaged 10 stems to a grower's bunch.
Insert the two first stems close together.  Angle the right stem slightly to the right and a bit deeper into the foam.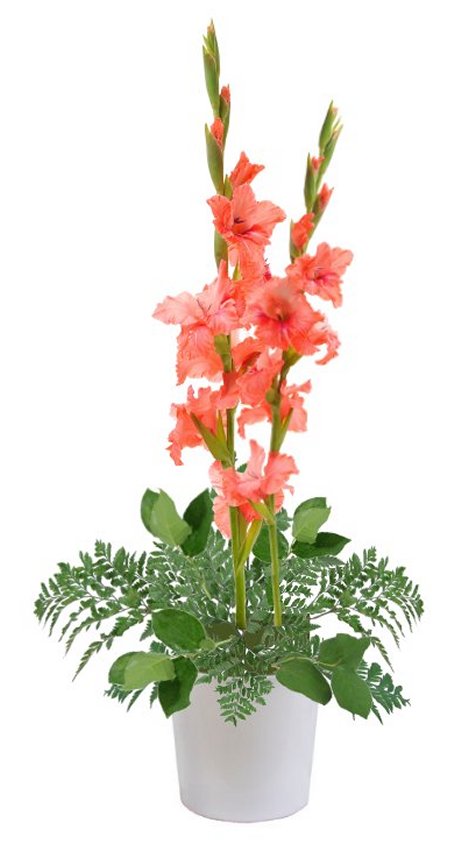 Let's move on to more flowering!