wedding flower garlands
Tutorials and Made to Order
Following links on this website and making a purchase could result in a commission to the owner of the website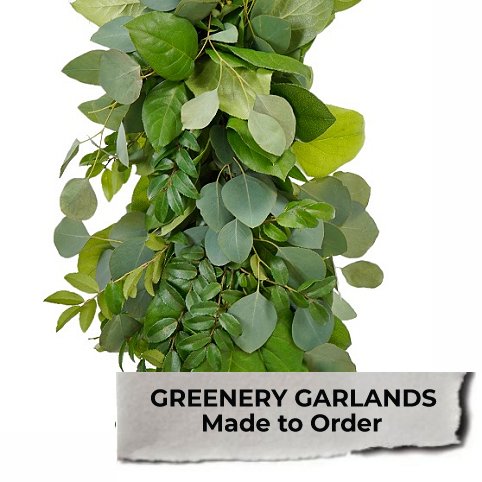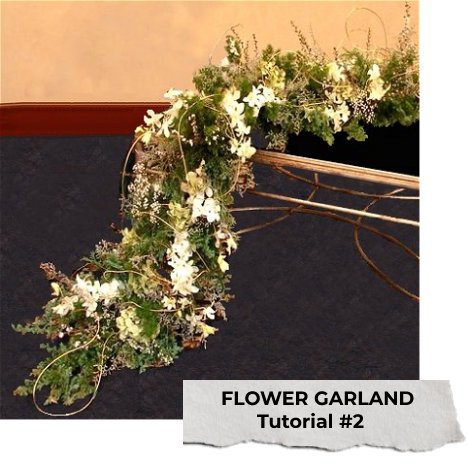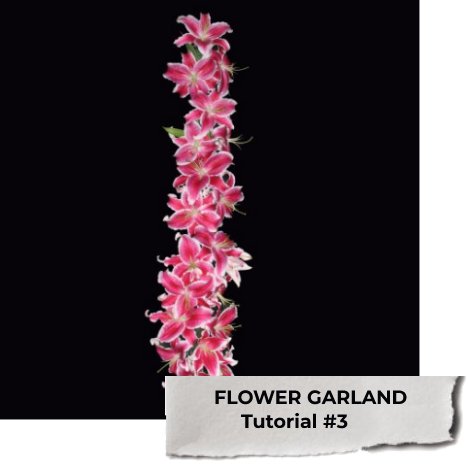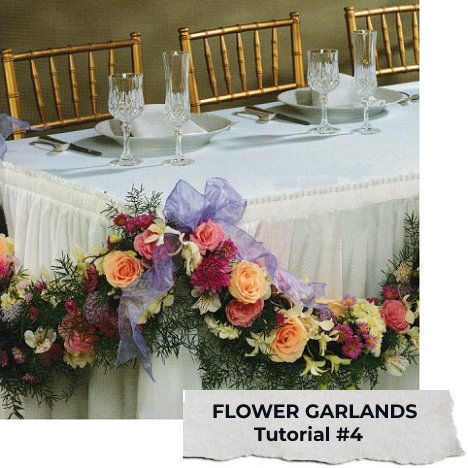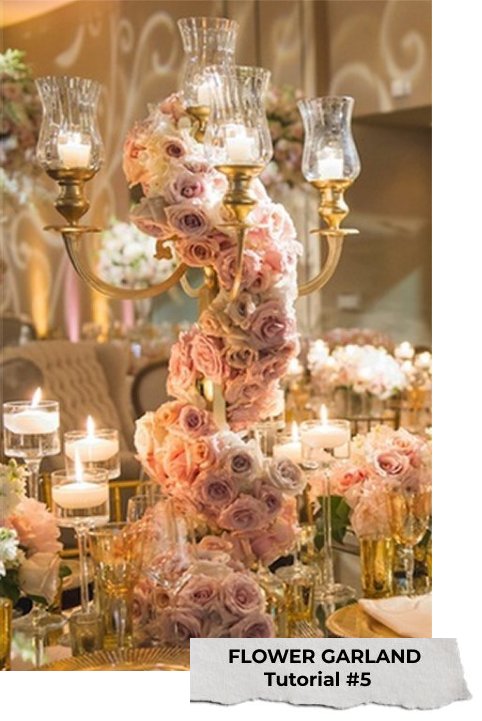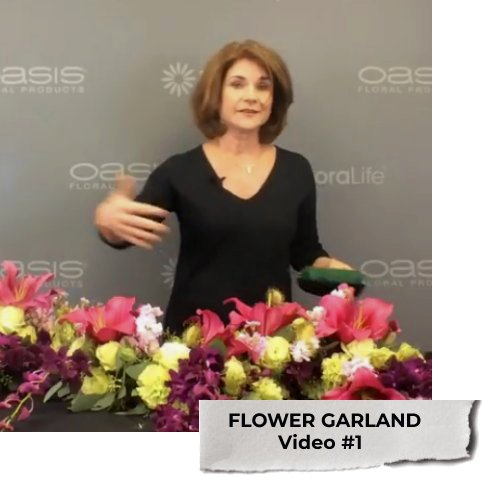 Wedding flower garlands can be used in so many ways, including both church and reception decorations.  Whether it's a lovely garland trailing off your outdoor gazebo or falling off a rectangle guest table, you need to decide what products are the most appropriate for your needs.
It does bother me when I've seen some well meaning video posted on either Youtube or Pinterest that contains some very water loving flowers . . . but no water source to sustain them.  Flowers like Gerbera daisies, Hydrangeas, Queen Anne's Lace or those luscious Garden Roses simply won't last very long without water.  That can be a very expensive (and sad . . .) mistake to arrive at your wedding reception and realize that your guests are going to be staring at wilted wedding flower garlands for the next four hours.  That being said, there ARE many greens that make lovely garlands and can be wired together with no fear that they'll last throughout many days (if you continue to mist them and keep in a cool, dark place) before the wedding day.
Some garlands need to be flexible, because they are going to drape over a doorway or cut into smaller lengths for two flower girls to carry down the aisle.  For that type of design, you may want to consider an Oasis Floral Garland.  This come in both 9' and 30' lengths and can be cut apart to use in various ways.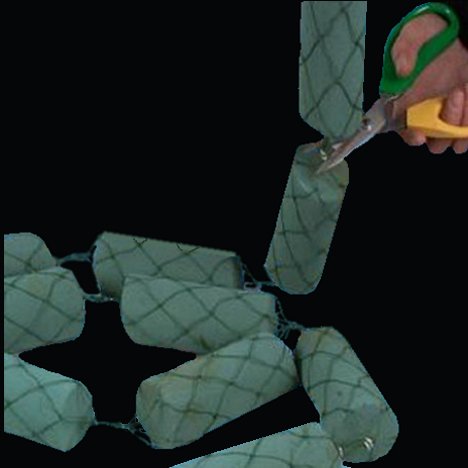 If you plan for your garlands to be on table tops, however, you may want to look into Oasis Sealed Brick Garlands.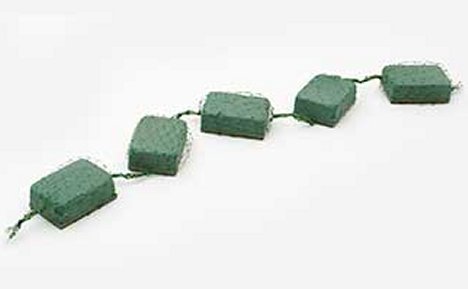 It's basically the same idea, except one side is flat on a waterproof barrier so they can be placed on a table top . . . and still drop off to create those lush cascades spilling over the end of a bridal table.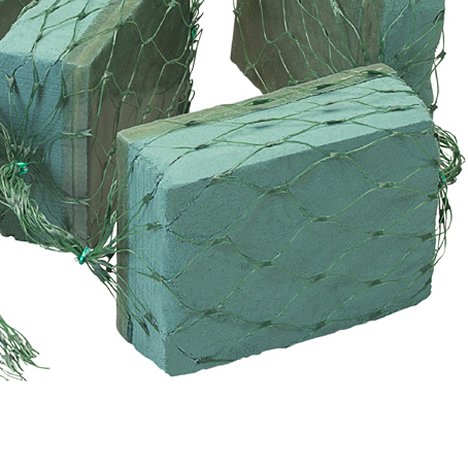 If the garland is straight down the center, with no curving around vases or candles, you can even substitute spray bars or raquette bars, using the flexible sealed bricks only for the drape over the table end.  Raquettes are available in many different lengths.  They are Max-Life Oasis foam covered with a polyfilm cover.  These are incredibly easy to design . .  so much I often call them "soak and poke"!