fresh flower garlands
Following links on this website and making a purchase could result in a commission to the owner of the website
Fresh flower garlands, unlike greenery garlands, need a water source in order to get the most life out of your design.  Oasis created a foam with is enclosed with strong netting.  This helps keep the integrity of the foam intact, even with a lot of flower stem insertions.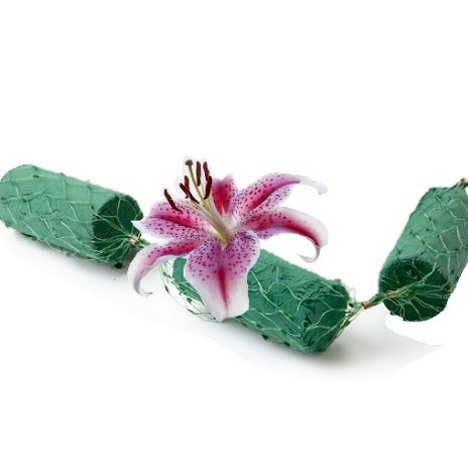 How many flower heads you'll need varies, because they have to be packed densely together in order to conceal the foam.  Using greens helps you spread out the flowers more, not needing as many blooms because the greens hide the foam mechanics.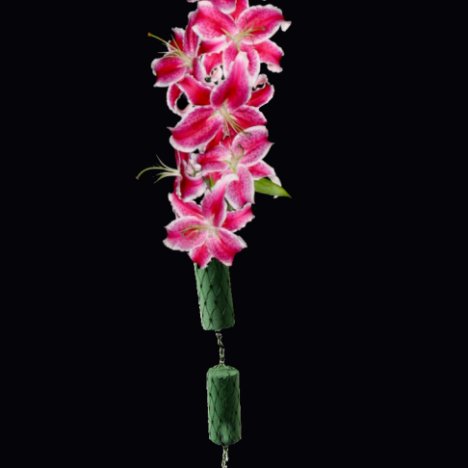 An average flower head, such as roses, require about 20 flower heads.  If you don't want greens, I suggest you choose a filler flower, such as babies breath or spray asters to tuck in between the blooms.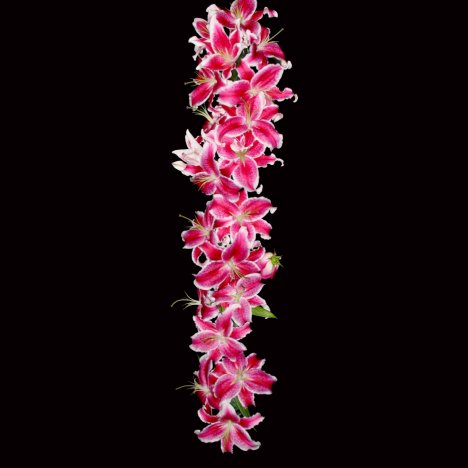 What you use the garland for is relevant to what type you order.  The flat bottomed garland have a waterproof base, allowing you to place it in the center of a long table.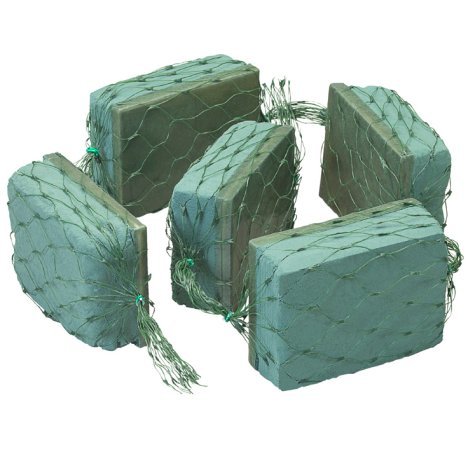 The cylinder version is more suitable to the flowers all around, such as a draping from a head table or use as a flower girl garland.  The separate sections are easy to cut apart, thus you can get the size you need for attendants and flower girls, drapes for the back of wedding chairs or a long length for a drape in front of a bridal head table or for use as an altar spray.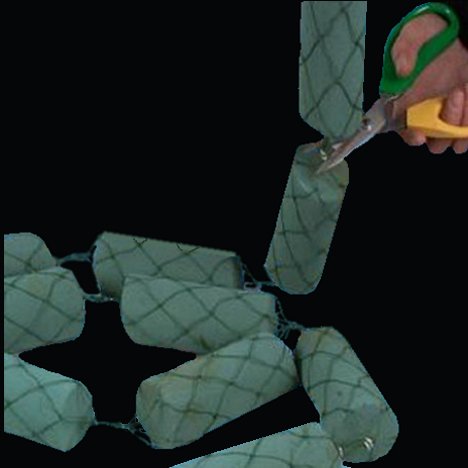 When using the cylinder version, it's important that the flowers not rest on tables or countertops before delivery.  You don't want to crease the flower petals or break off delicate flower heads.  I discovered that using the delivery boxes to hold the cylinders suspended works the best for me.
You will need to rewater the foam each day if you design in advance of the wedding date.  Misting with Finishing Touch flower sealant also helps keep the moisture locked into the flower petals.  You may want to green ahead, and flower in the day before the wedding.  Greenery holds up longer than flowers.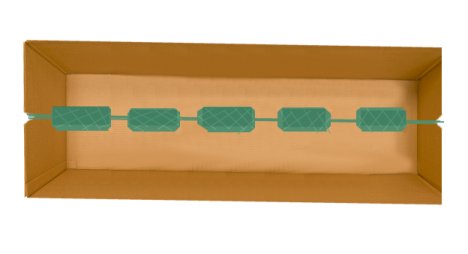 If you are creating garlands that go down the center of long banquet tables, I suggest you look into Raquette holders.  I find them easier to design and transport than using the Oasis garland.  You can obtain the same look, but don't have to deal with working with the long length of the table garland.