wedding decorations
Following links on this website and making a purchase could result in a commission to the owner of the website
Wedding decorations for church florals are rather fun to do.  You get to design with big flowers and these flower designs are actually faster than bouquets or corsages.  The design below was created in silk, but I'm going to walk you through the design process as if they are done with fresh flowers.
After soaking your Floracage in water that has been treated with fresh flower food, attach it to your rental stand with either waterproof tape or paddle wire.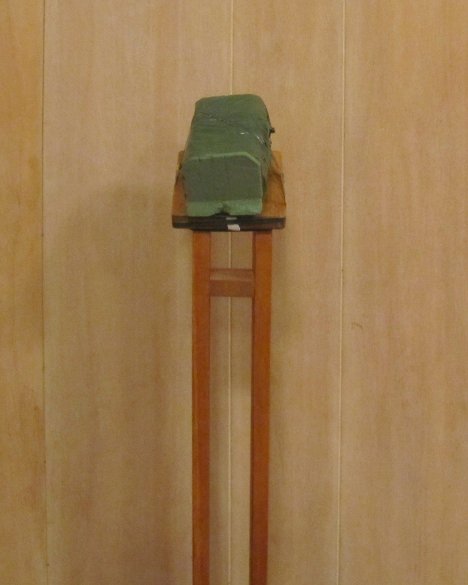 I usually like to green in large florals before inserting the fresh flowers because it really stretches your flower budget and let's your ceremony flowers look bigger.  Take a look at my other stand tutorials if you want to add greenery in your flower design.  
Start flowering with your focal flowers in your wedding decorations.  Church flowers need big headed flowers since they can seem small in a large space. Focals are the one that your eye is drawn to first.  Secondary flowers can be contrasting colors or smaller headed flowers. Filler flowers are usually very small and massed in large quantities in a design, such as baby's breath or wax flower.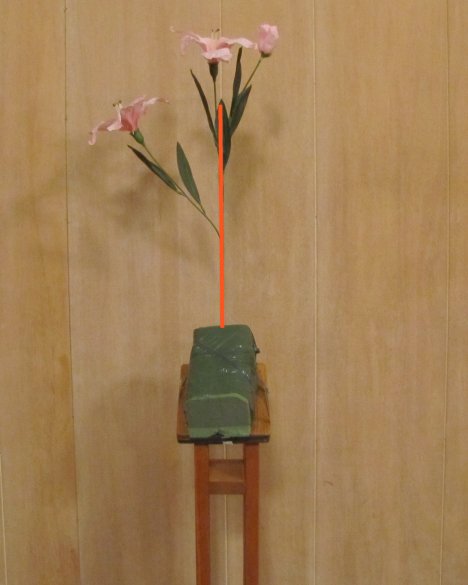 Insert another Asiatic lily, cutting a lateral of one of the longer stems and inserting it to the right and facing off to the side.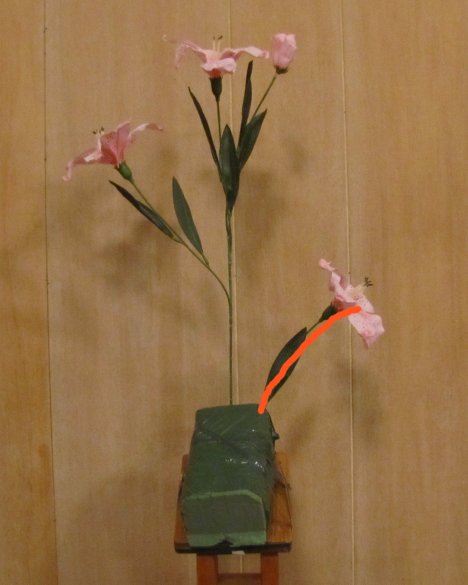 Use the second flower of that stem to put a balancing flower on the opposite side of the design.  The flower heads should be facing outward and to the left.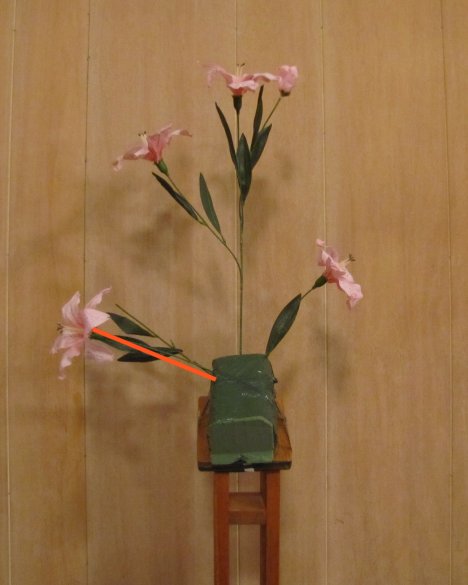 Now insert a longer stem upward into the bottom of the design. Take notice of the directions that your flowers face in all your wedding flowers.  Most wedding decorations at church are viewed from three different angles. depending on where your guests are seated.  That's why a big floral sprays should look good from the front, the left and the right.  The back is usually not as critical.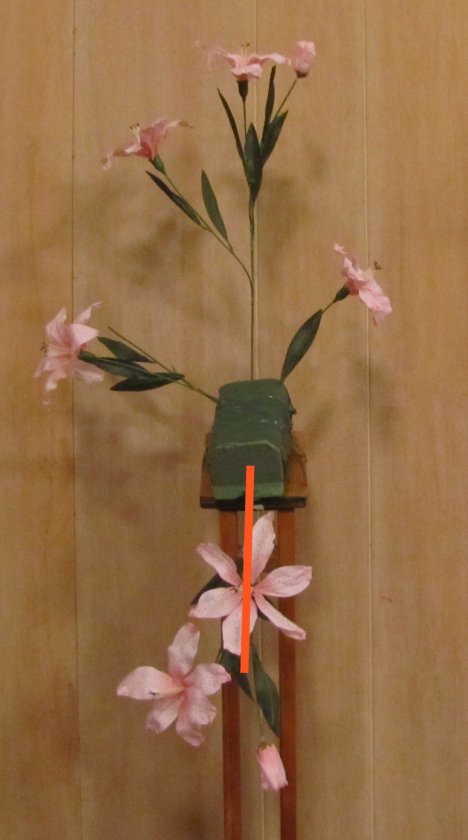 If you choose to use greenery in your wedding decoration, church designs need to be created long laterals reaching out to the sides of your design.  The outer stems of the greenery will be framing out the final size and shape of your large floral.  Greenery can hide your mechanics of a design, such as the florist foam, wire or waterproof tape.  Stretch the outer flower heads just a little beyond your perimeter greens.  This creates a framework that makes your flowers stand out.