pomanders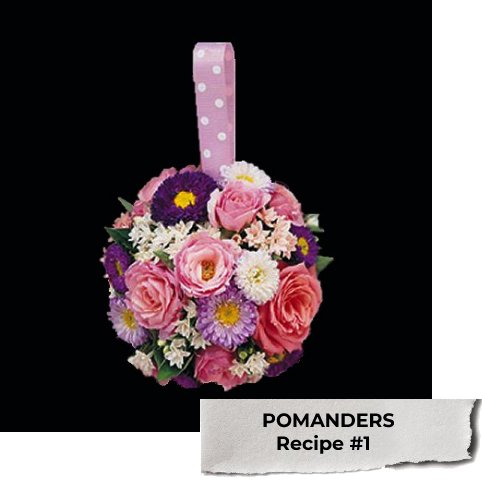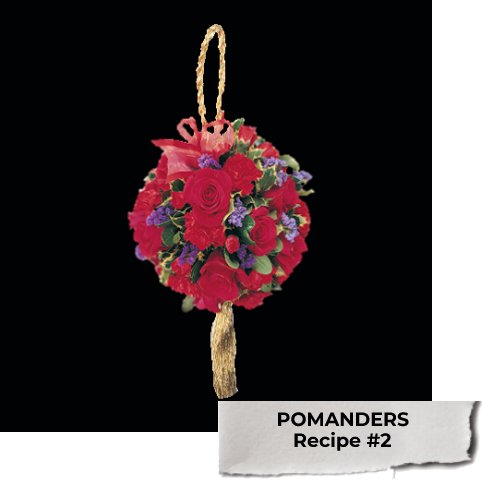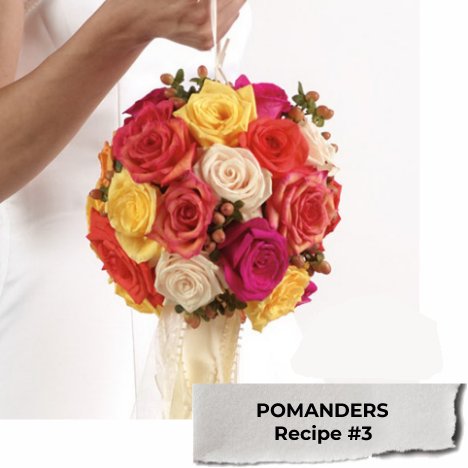 Pomanders are delightful round balls of flowers, usually in tight massed flower head inserted into Oasis Max-Life foam.  These recipes list the different products and flower quantities needed to create a design similar to the photo.
Please don't feel obligated to recreate the pomander exactly as pictured.  The true fun of floral design is combining the flowers and greenery that YOU love, giving the design a unique look.
The tutorials are detailed steps of the design process, showing you how to go from processing your wholesale flowers to inserting the last flowers and spraying the bouquet with Finishing Touch.
I also lead you through the process of purchasing flowers online.  Beware of triggers like "FREE SHIPPING!" and quantities purchased.  Read the fine print.  I've noticed some wholesale sites are not only charging you retail, but their "bunches" are sometimes divided into smaller bunches than professional flower shops buy.
A "grower's bunch" is pretty standard from one farm to a next.  That way a florist knows that no matter what wholesale distributor she buys from, one bunch of roses is a standard 25 stems.
It's frustrating to see a site selling brides greenery "bunches" that have mysteriously dwindled down from a standard grower's bunch to only half that number.  Always read the fine print and compare costs per stem before clicking that "buy" button!
I sell true grower's bunches and allow my customers to mix and match varieties.  That way she only pays for what she needs and, hopefully, saves enough on her purchase to invest in the floral products that will help keep her flowers fresh all the way up to her wedding day!