head table decorations
Following links on this website and making a purchase could result in a commission to the owner of the website
For more insight on greening techniques, read through the beginning tutorials for the church decorations.  The large arrangement tutorials explain in detail how you mimic a living plant, such as the lines of a fern.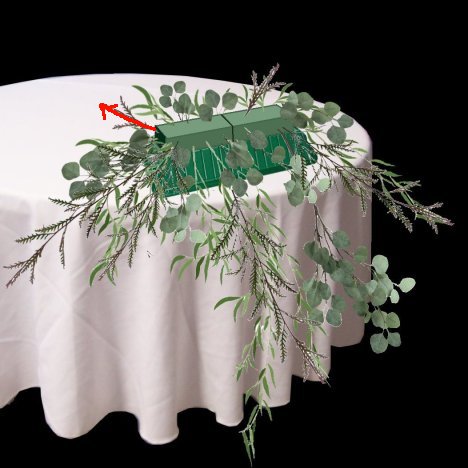 Picturing how a plant grows really gives you a mind image of how your own greenery should look.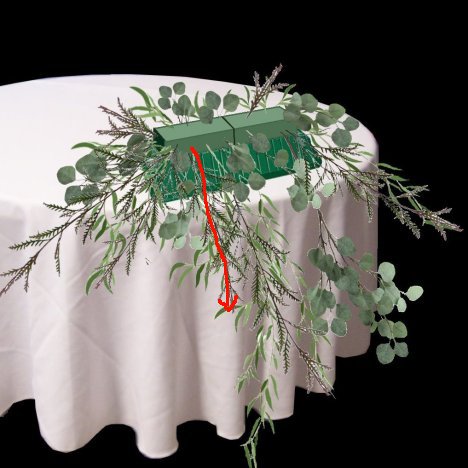 The closer to the top edge you get, the more the insertions get shorter and lifted higher.  The greenery insertions of the top of the foam bricks will actually point straight up when you get to the middle of the bricks.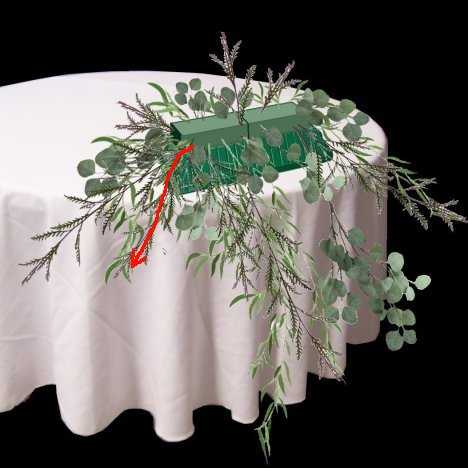 Boxwood may be familiar to you as you normally recognize it in beautifully sculpted bushes that are trimmed into shapes of animals or leveled as perfect hedges.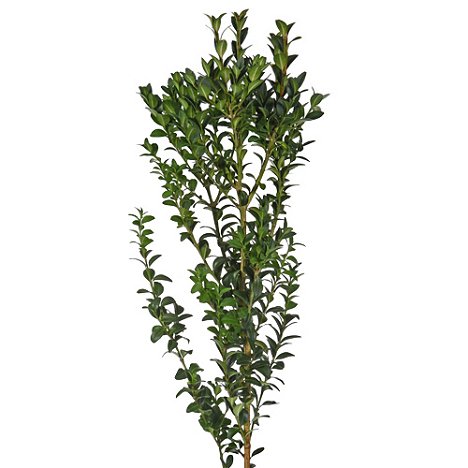 Cut the laterals off the boxwood stem and insert the individual stems into the right corner of the arrangement.  This greenery will give contrast to the other paler hued greens.  This IS shrubbery, however, so you may want to have florist Oasis Bunch cutters on hand.  Those or branch pruners cut through the woody stems easily and won't dull your florist knife.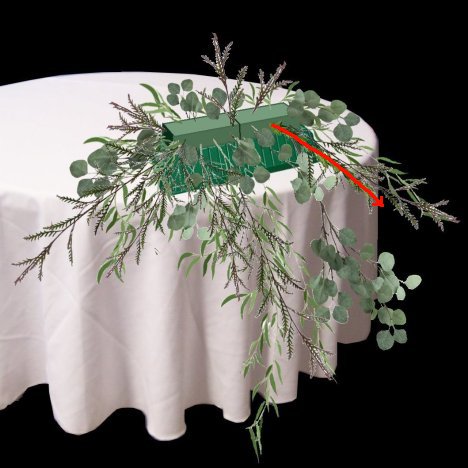 The lower right corner off this table piece clusters several stems together in a massed cluster.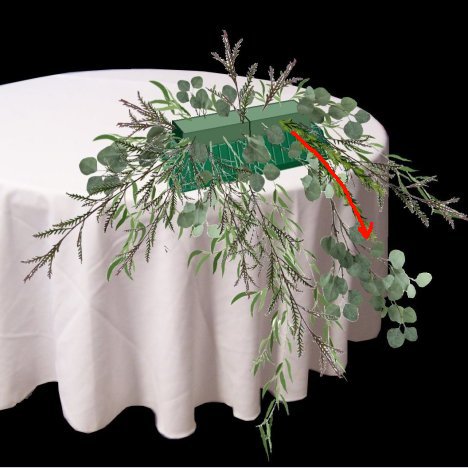 Use any curves to the advantage in the overspill on the table edge.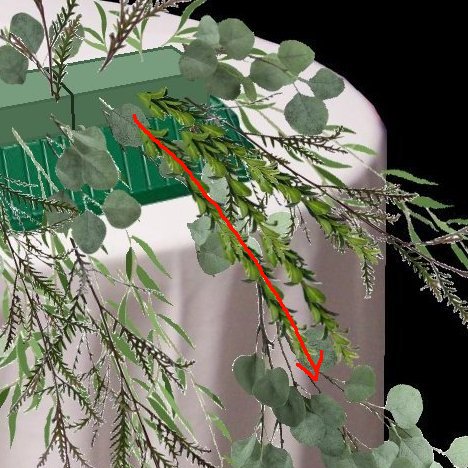 Don't forget some insertions on the sides and back side of the design.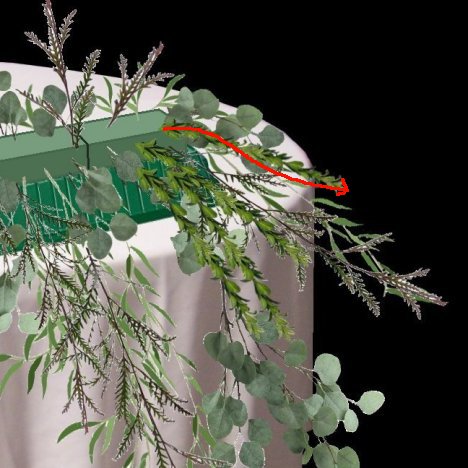 Notice that the greens are now being lifted and don't point downward like the beginning stems did.