centerpiece decorations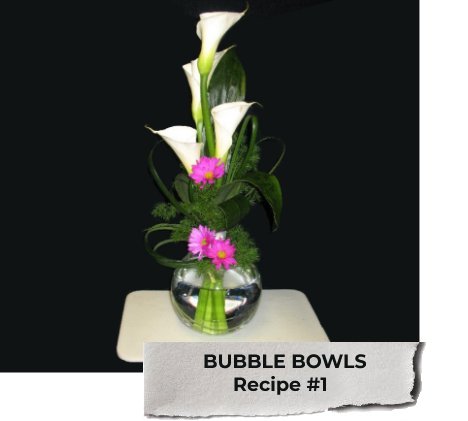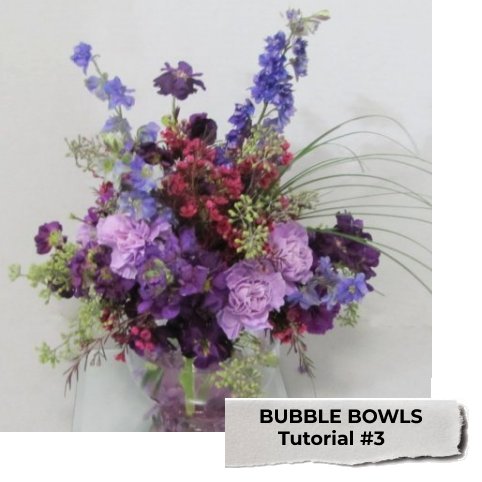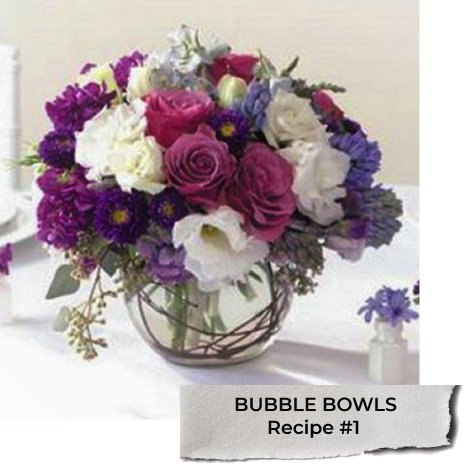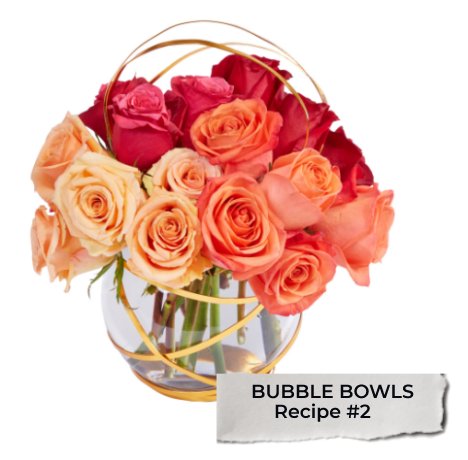 Your centerpiece decorations can be placed in bubble bowls (sometimes referred to as fish bowls) and can create either a lovely tall centerpiece or a shorter one for your reception tables.  These are fun to do, available in many discount or dollar stores and can be made up fairly quickly.
There are other creative ways you can add to your table decor including mirrors, decorative rock or stone or even stacking the bubble bowls on top of each other, secured with the no show Uglu strips,  This marvelous design tool allows you to attach ribbon or fresh flowers without the mess of glue guns.  
Flower design always begins with the basics first.  Learn how to process your wholesale flowers correctly.  Be sure to set aside a small portion of your flower budget to buy the same products that professional florists use to keep flowers fresh all through the wedding day.  Since you don't always have the advantage of a large florist cooler to store your finished designs, it makes it even more important to take the time to care for your flowers and slow the aging process.
Quality florist foam is also another must.  The disadvantage of the supplies found in local discount stores is that sometimes they are buyouts (think Ebay) and may be much older stock.  We ship directly from some of the largest wholesale distributors in the business that service professional shops all across the country.  If you can't find a product or flower you need, give us a call.  We'll see what we can do to help you get what you need!
Shop carefully online for your fresh flowers.  I found it frustrating to refer my customers to online floral sites, only to discover that they were claiming "free shipping" (it's built in) or making them buy in large quantities while really asking retail prices.  Worse . . . I noticed that some were selling "bunches" that aren't actually packed as true grower's bunches.  For instance, the may be selling only 10 - 15 stems of leather leaf fern when a typical grower's bunch is sold to florists in 20 - 25 stem bunches.
Compare prices and read the fine print.  I sell retail and I charge shipping upfront.  I sell in single bunches, just the way I was able to buy for the flower shop.  That way my customers can buy only what they need to make their centerpiece decorations . . . and have enough left over to buy the products they need to keep those flowers fresh!  It's a win-win situation!
Be sure to check out my other tutorials for bridal bouquets, corsages, boutonnieres, church decorations and more.