how to make table centerpieces
You can make table centerpieces in the familiar "bubble bowl" that can be found easily in dollar, thrift or discount stores.  They are simple to design and you can change the look with your own flower choices.  
Remember that flower designing begins with buying quality flowers and processing them correctly.  I used to only carry the florist hard goods in my online store, but became annoyed with online sites that claim to sell wholesale (uh . . .no, they are not wholesale prices unless you are asked to provide a retail license number), yet require their customers to buy in large quantities.  By reading the fine print, I also notice that sometimes their "bunches" aren't equal to grower bunches (the standard size bunches purchased by florists).  For instance, some greens on their sites may have only 10 - 15 stems, while the bunches I sell in my store are full grower bunches with 20 - 25 stems.
Read the fine print carefully and compare stem to stem.  If you see "free shipping" . . . it's built into the price.  Nobody in the business is out to provide free anything - the consumer always pays in the end.
That's why I offer all flowers and greens at single bunches.  This gives the bride more control over her flowers and leaves money for purchasing the floral products that will extend the life of your flowers!
The following products were used in this tutorial: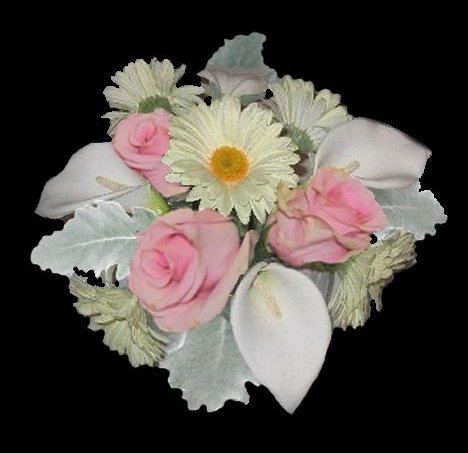 Although I used waterproof tape for this tutorial (it photographs better than clear tape) you'll want to use clear floral tape.  This helps create a grid that is virtually invisible against clear glass.  It comes in different widths - including very narrow.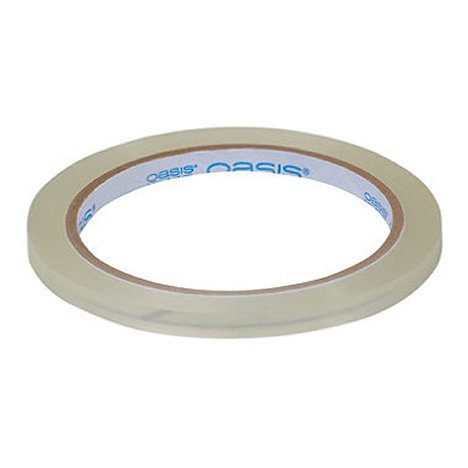 Make sure your bubble (or fish) bowl is complete clean and dry.  Pour your water that's been treated with fresh flower food into the bowl about half way up.  You want to be sure any cut stems are completely immersed below the water line, but not so full that it splashes around during delivery.
Please don't skip the flower food.  Flowers are living products that need food and water as any other living plant does.  You'll extend the life of your flowers at keep them fresh longer by using a few cheap products found in every professional flower shop.