candle wedding centerpieces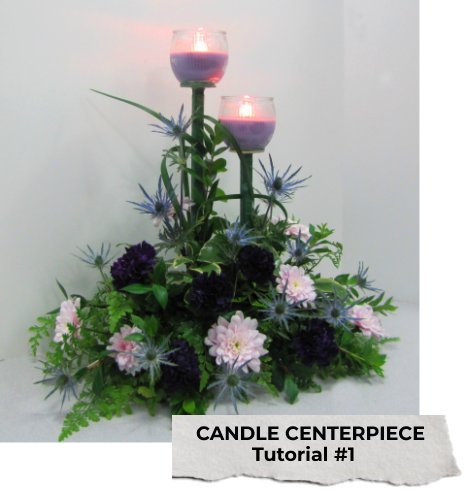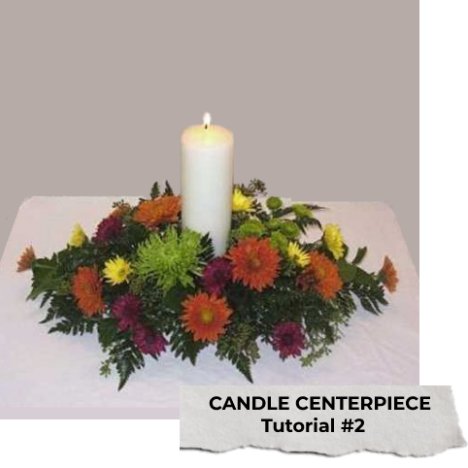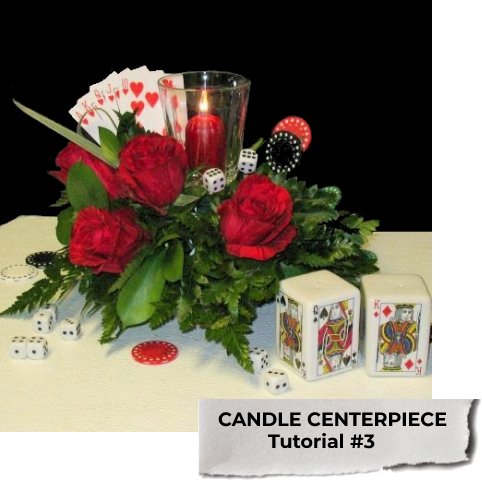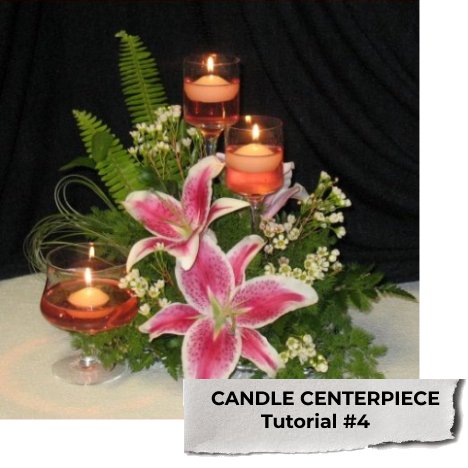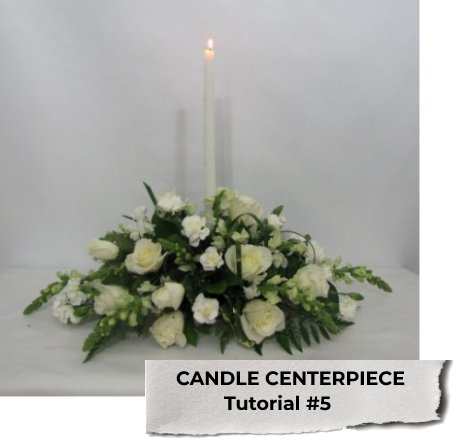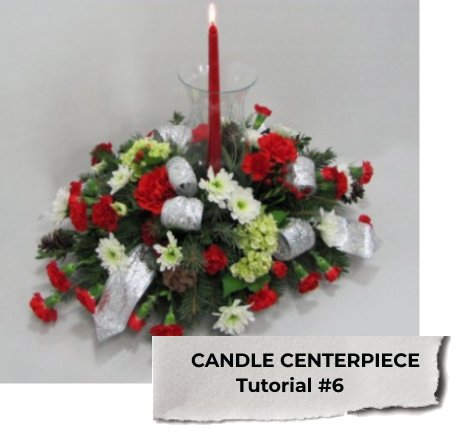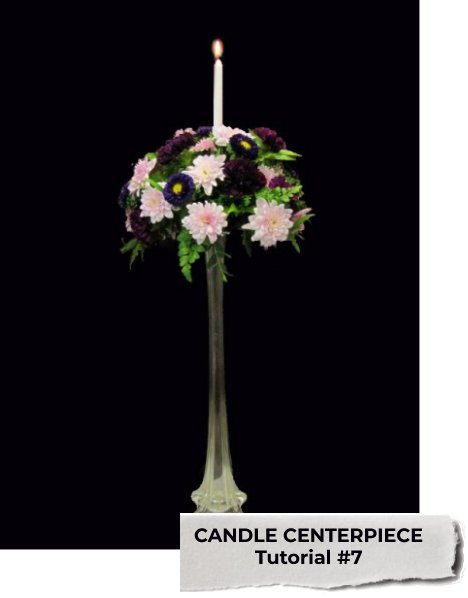 Candle wedding centerpieces have always been a favorite with brides all through the years.  There's something about romance in a darkened room glowing with flickering candlelight.
Check out my different tutorials to see how professional florists incorporate candles into wedding centerpieces.  Whether you want a single pillar candle or a lot of taper candles, you'll see that florists use different sized stakes to hold the candle firmly into the Oasis floral foam.  If you want a traditional hurricane lamp, you may need the stake that is especially made to include chimney clamps.
Many church, ceremony and reception venues have specific rules when it comes to using wax candles.  They may restrict the use or insist that they be enclosed within a glass chimney.  
I do strongly suggest in all my tutorials that you take all safety precautions to keep you and your guests safe, including making specific members of your family or wedding party aware of all fire extinguisher locations.  If you are setting up the tables, be aware that there are specific guidelines to having a clear path to all exits and that they cannot be blocked by gift tables, cake tables or any other displays.  It is a good idea for all venues to provide you with any restrictions set by the local fire marshal within your district.
I also urge that if you are using wax candles during your ceremony that you always place protective plastic under all candelabras (both table and free standing).  Wax removal from carpeting or from the tops of a grand piano can turn into an expense you didn't plan on in your wedding budget.
I do carry a selection of both taper and pillar candles (available in a variety of sizes and lengths) in my online store.  These are the same as professional florists use when they service weddings and receptions.  The high quality candles burn longer and have less drips than the cheaper tapers found in bargain and dollar stores.  
If your candles are loose in your candelabra, I usually wind a short piece of floral clay around the base of the taper candle.  This helps keep the candles firmly in place and upright through your whole event.  
Purchase a few of the inexpensive butane lighters and keep one at the reception venue and one at the church.  I usually place it in an inconspicuous place within reach of the officiant in case they need to discreetly relight a candle that has gone out.  Last of all, make it the personal responsibility of a close friend or family member to arrive at the reception hall before the majority of your guests enter to ensure that all tapers have been lit in your candle wedding centerpieces before the party begins.