Table candelabra flowers
Following links on this website and making a purchase could result in a commission to the owner of the website
Table candelabra flowers can be designed in a couple of different ways.  Keep in mind that the candles should not be inserted into the candelabra until the design is sitting on the table.  Otherwise it is very easy for them to fall over and possible break during delivery.
It's a good idea to familiarize yourself with greening and flowering techniques by checking out most of the centerpiece tutorials, especially the elevated centerpieces.  Table candelabras are done in a very similar manner, except on a smaller scale.  DON'T feel locked into the flowers or varieties shown below.  You can easily substitute a flower or color stem by stem.
For a similar design as below, you will need the following products: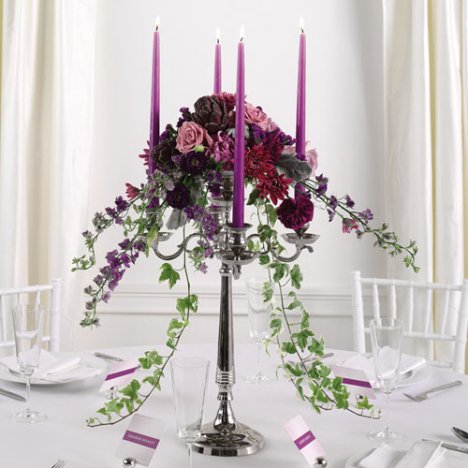 The size of the candelabra is going to determine the final size of the arrangement.  If you can, keep it low enough or buy taper candles tall enough that the flowers do not interfere with the flame.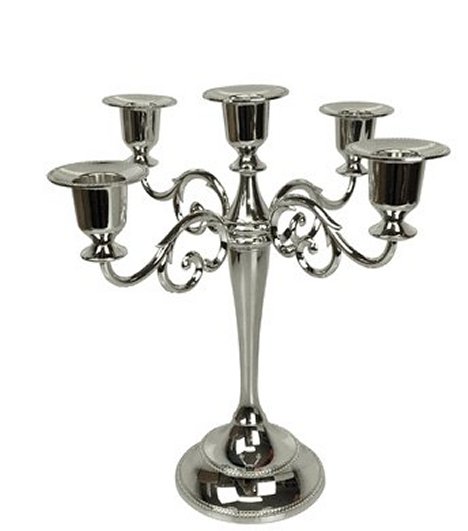 O'Dapter bowls, on the other hand, definitely are meant for taper candelabras.  Their base has a plug the same size as taper candles.  They use cylinder oasis or simply a half brick of wet Oasis pressed down firmly on top of the bowl and then cut away to fit.  Either way is perfectly fine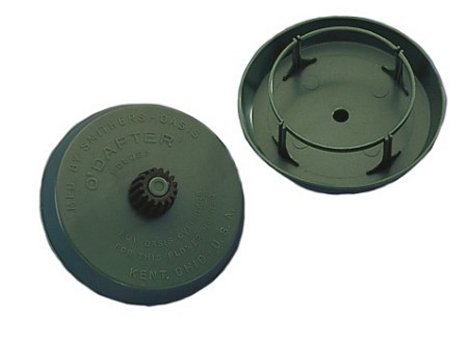 Another great option, is a Grande Iglu.  This large cage already has foam in the container.
Their smooth bottom attaches to the middle bowl or taper of the candelabra and attaches with a ring of sticky floral clay.