wiring boutonnieres
Following links on this website and making a purchase could result in a commission to the owner of the website
Boutonnieres are a great practice for many common floral design techniques, including wiring and taping flowers or leaves.  "Hooking" is a typical way to wire many flowers and greenery stems, always securely keeping your mechanics in place.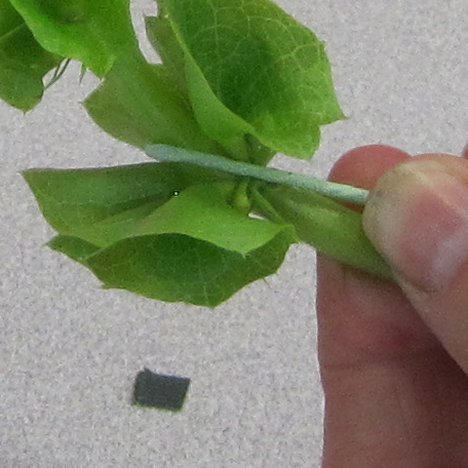 Start at the top of the Bells of Ireland stem and wrap the florist tape down the wire, creating a new, slender stem for this piece of foliage.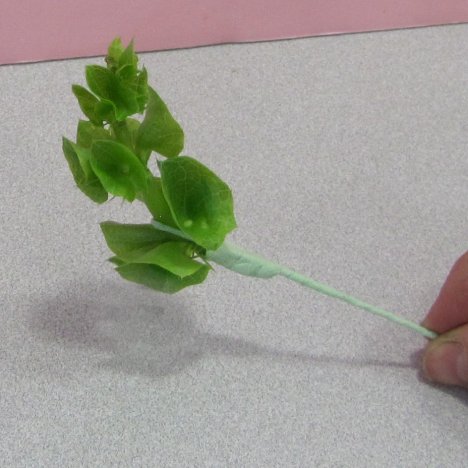 Since the curve of the Bells of Ireland lean towards the right, this is the side that I tuck it into, fitting it in next to the highest flower head.

You can see from a side view that this stem of greenery fits nicely into the open spot next the the flower head.

Clip another piece of the greenery short and push a 22 gauge wire up into the stem and out the top.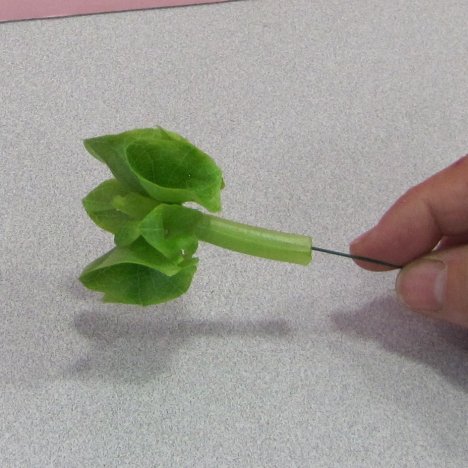 Create a hook at the end of the wire and gently pull the wire downwards, securing the hook into the top center of the bell.

The wire is virtually invisible and will be hidden when added to the boutonniere design.

Starting at the top, tape down the wire stem the florist tape.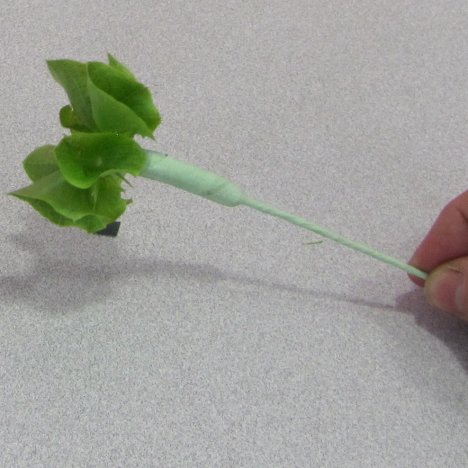 I place the shortened greenery stem underneath the bottom two flowers, pressing the wire stem against the taped flower stems.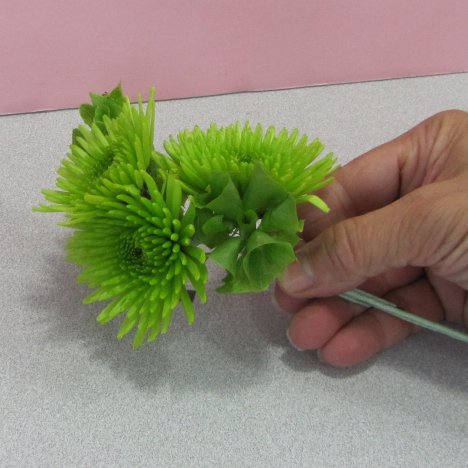 I try to make a boutonniere as interesting and unique as I can.  Adding a variety of fresh greenery keeps the boutonniere simple, yet adds lots of different elements so the design isn't boring.  There isn't a specific number of stems in a bunch.  It's by weight rather than number of stems.
Myrtle is a great addition.  Once single stem has a lot of laterals and can make several boutonnieres and corsages.  It has a pleasing aroma and the smaller leaf size is well suited for smaller designs.  

Cut off a single stem lateral from the main branch.
Strip off the bottom leaves so you have a bare stem.  You can tape this directly to the boutonniere this way if you wish.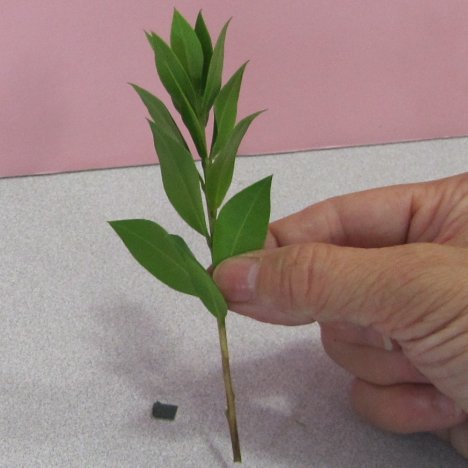 I prefer to wire all the different flowers and sometimes greenery in order to have more flexibility.  I can bend a wire any direction I want the stem to go without fear of breaking.  I also strive to keep the bottom stem of my finished boutonniere as slender as possible to avoid ugly bulkiness.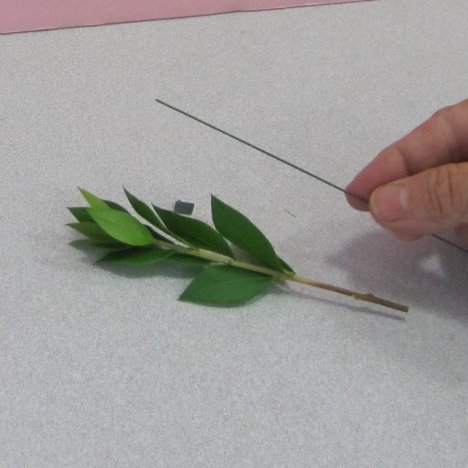 Make a hook with a 22 gauge florist wire.

Slide the hook into the myrtle stem until is is caught around the stems and lowest set of leaves.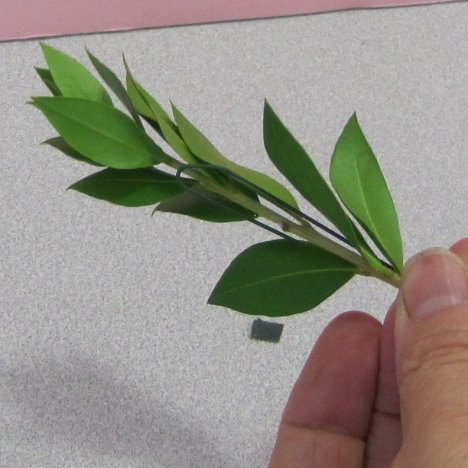 Pull down until tight.   Leave just a short piece of the actual woody stem - snipping off the rest of the greenery stem with wire or bunch cutters.