button boutonniere
Following links on this website and making a purchase could result in a commission to the owner of the website
This button boutonniere looks amazing and is surprisingly simple to make.
Here's what you'll need for this boutonniere:


Making a boutonniere from button mums is very cost effective, since each single stem generally has 3 - 5 blooms.  The flower holds up very well in a cut design like boutonnieres and corsages.

Cut the heads off from the mum stem with a sharp knife.  Be sure to inspect each bloom for any imperfections.  The stem should be tough with a woody feel, and the petals should be firm and tight.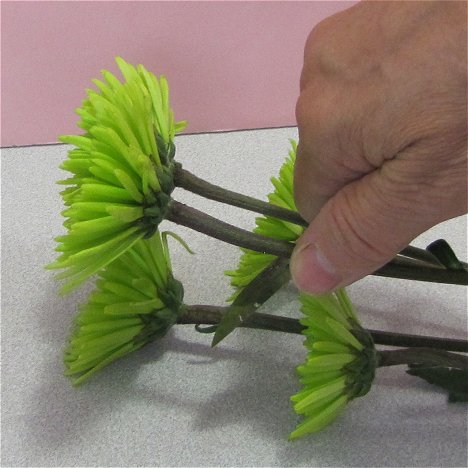 The number of blooms you use in your own boutonniere will determine how large it will be.  If you want a smaller sized boutonniere, use only two blooms instead of three.  If you want this design to serve as a corsage, add more blooms or other flower varieties if you wish.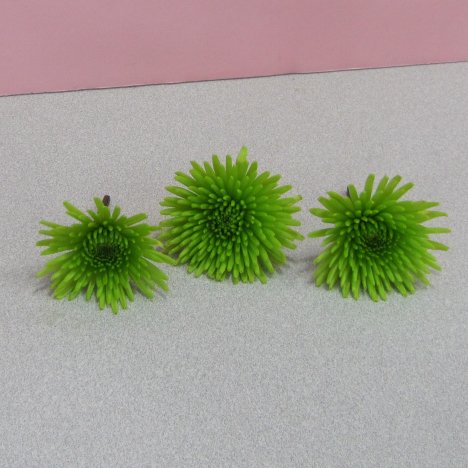 I like to keep the stems of my boutonniere slender and pliable.  You have more control over bending the flower heads in the direction you want if you wire. 
Cut the real stem fairly short (no more than 1").
I generally wire every flower when I make a boutonniere or corsage using a 22 gauge wire.  It is firm enough to easily pierce the flower head, yet easy to bend and work with.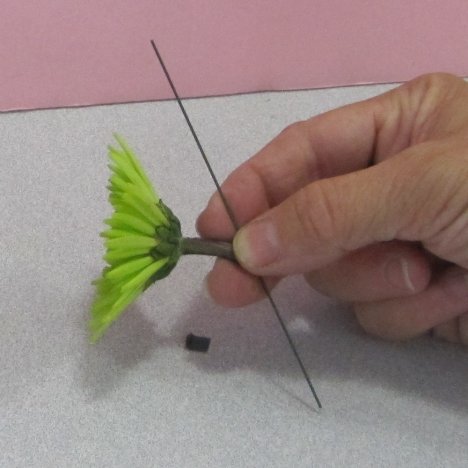 Mums and daisies are wired by pushing the wire up through the stem.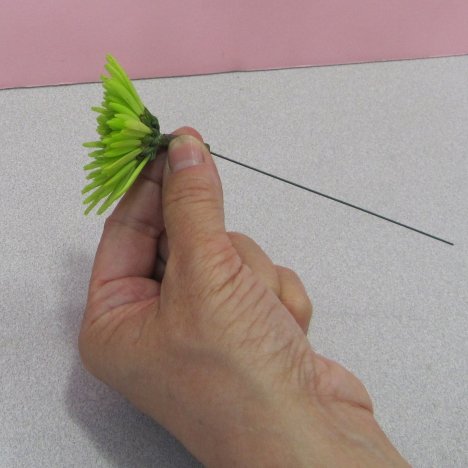 Push gently until the wire comes out of the flower head at the top.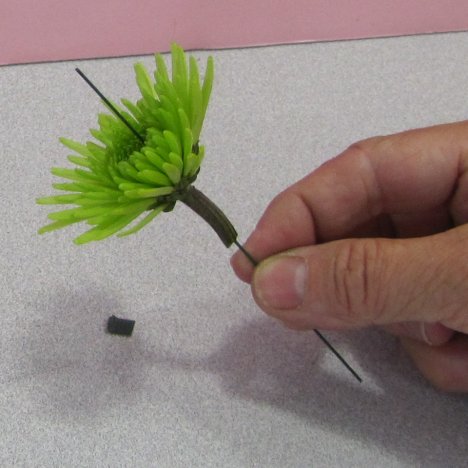 Bend the end of the wire with needle nose pliers until you have a small hook.

Pull the wire downward until the hook is concealed in the center of the flower.  The longer wire stem comes out the bottom.
The first step when learning how to make boutonnieres is wiring and taping.  Green Stem wrapis a slightly tacky paper tape that stretches and adheres to itself.
Begin at the top and turn the flower, holding the tape against the flower stem and pulling in a downward motion.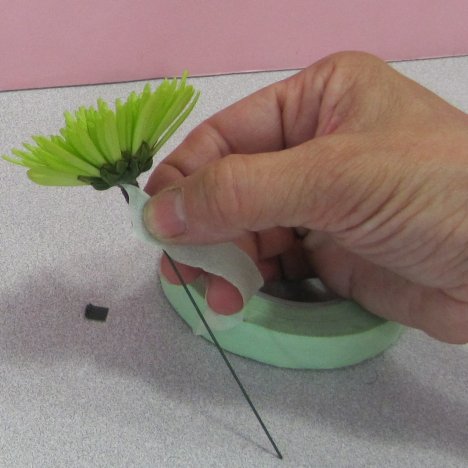 Continue until you reach the bottom of the wire.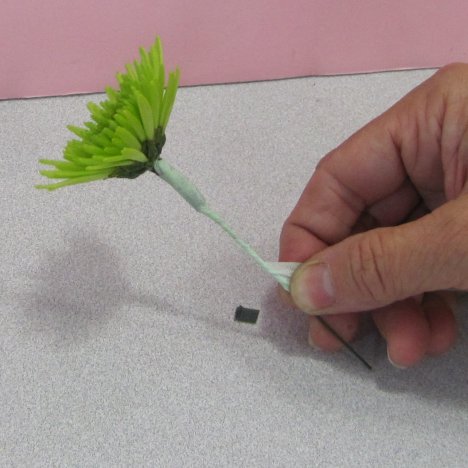 Pull hard enough at the bottom of the boutonniere to tear the florist tape off.  Hold the bottom between your fingers and give a twist, securing the tape firmly at the bottom and completely covering the wire.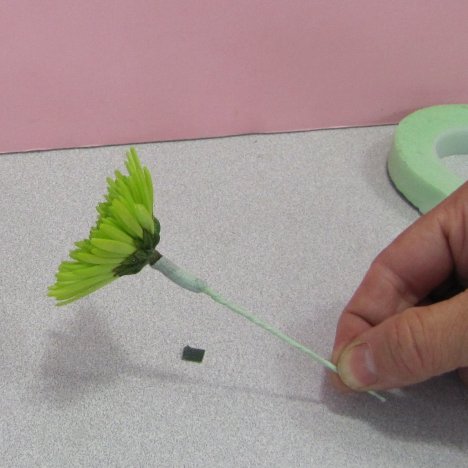 If I'm doing a large quantity of flowers or corsages, I like to do all my prep work first.  Therefore I wire all the flowers I need, then tape them before assembling the flower design.
This speeds up the process for me and the final boutonnieres look similar with this "assembly line" type of method.