wedding flowers handle
Following links on this website and making a purchase could result in a commission to the owner of the website
A mock hand tied wedding bouquet has the look of a hand tied, but is much easier to design since foam allows you much more control of where each flower is placed.

After you've cut and placed your flowers in the bouquet holder, keep the cut off stems so you can create your mock hand-tied look. Be sure to clean the stems and remove all thorns so they won't tear your wedding dress or stain hands.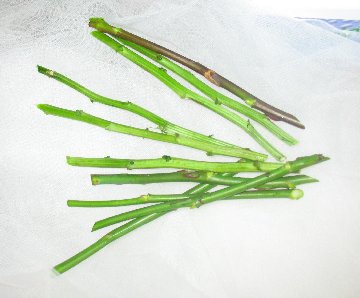 I wrap the handle of the bouquet holder with floral clay.  The sticky clay allows the cut flower stems to be held in place right where you want them.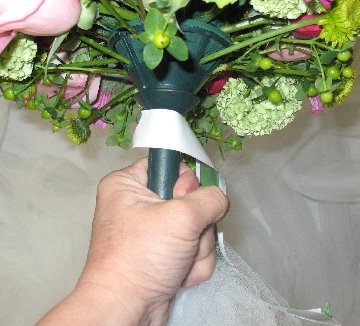 Remove the paper tape backing from the clay as you wind it down around the handle.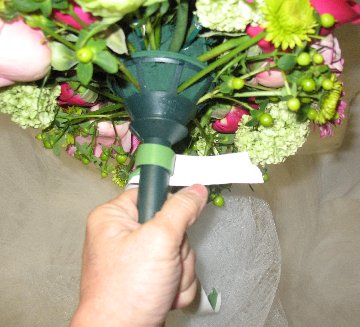 Press the cleaned and cut stems against the handle as shown below.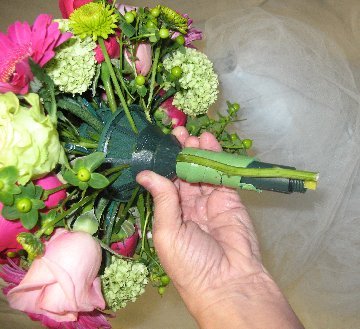 Push the stems up as high as they will go on the underside of the bouquet holder.  Fill in the underside of the bouquet with more leaves or viburnum (until the foam is no longer visible).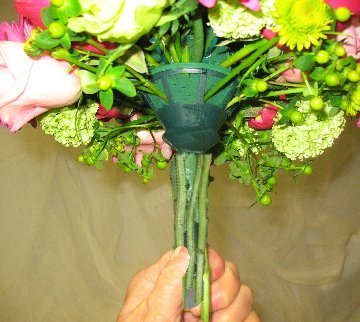 Wire the stems tightly against the handle with wire or wax string.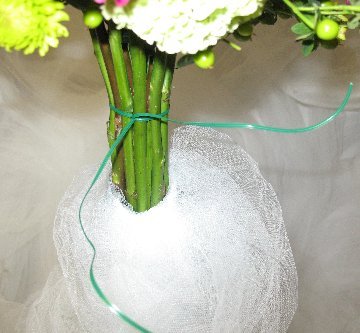 Keep adding until all signs of the bouquet holder is covered.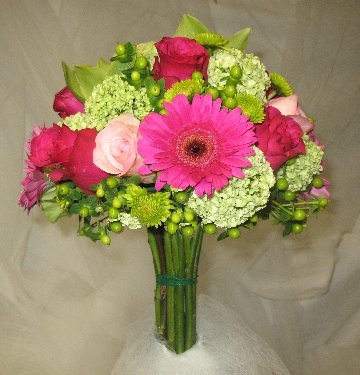 Now you can wrap with florist tape, ribbon or wire to cover where the bride's hand will be placed.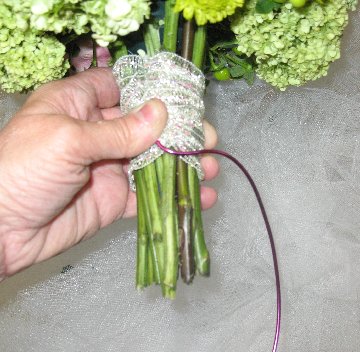 I like using decorative wire.  It comes in a lot of different colors and is impervious to water staining.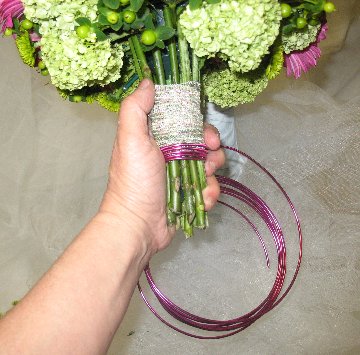 Wind the wire tightly against itself so the handle is smoothed with no signs of gaps.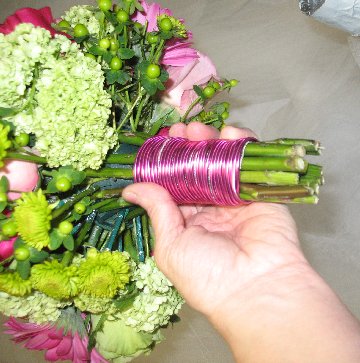 Cut off the bottom of the stems to an even length, with some of the stems showing under the wire.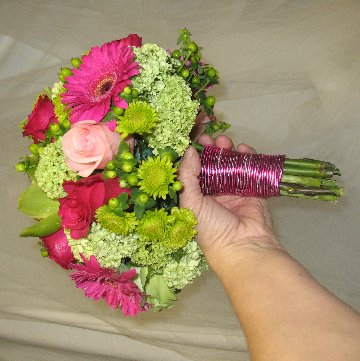 Want more glitz and glamour?  Diamante pins by Oasis add a sparkle when inserted into the flower heads.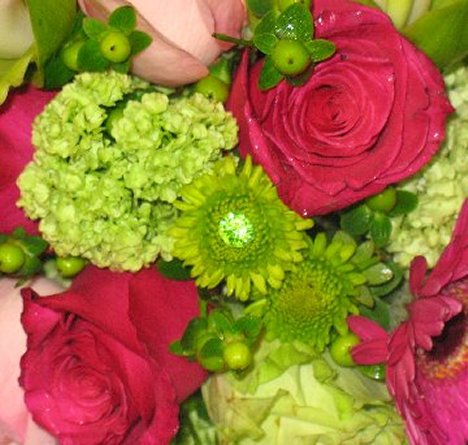 Insert the steel shank of the pin into a stiff block of styrofoam, put on safety goggles to protect your eyes and use a heavy duty wire cutter to clip to the right length.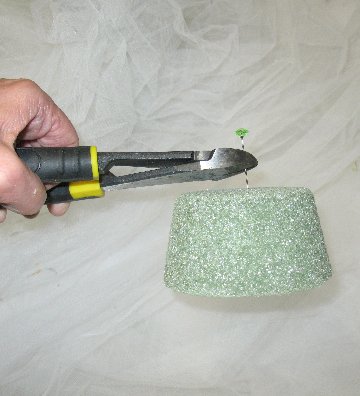 The shorter stems slide easily into the heads of the button mums to provide sparkle accents to the bouquet. They are available in red, pink, blue and clear.  You can cut down pearl headed pins in the same manner.