fresh flowers wedding bouquet
Following links on this website and making a purchase could result in a commission to the owner of the website
A fresh flowers wedding bouquet can mimic the look of a hand tied, yet have the advantages of a water source on the wedding day.  Some bush flowers (such as the viburnum) can wilt quickly without water.
To create a similar look, you will need the following supplies: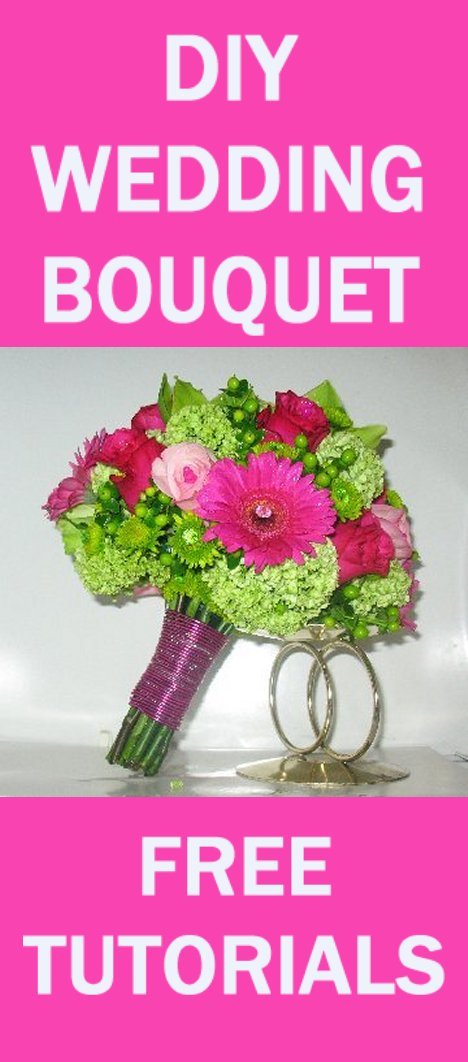 This bouquet was created using a SuperWet holder.  Unfortunately, that particular holder has been discontinued.  A similar holder, such as the Grande Belle shown below, can be used instead.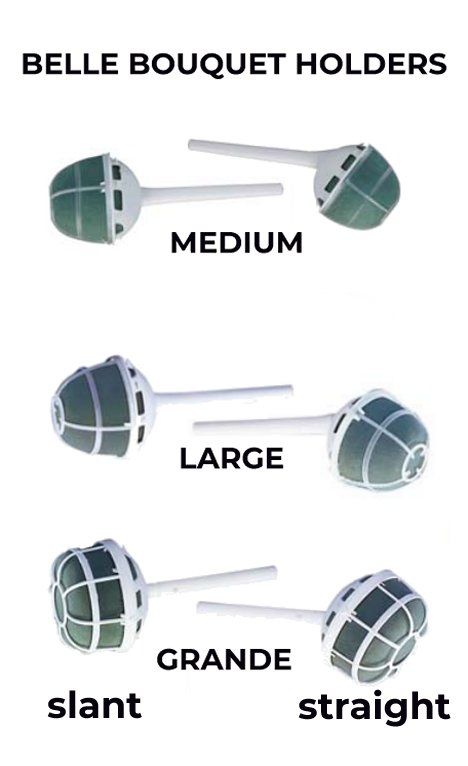 Be sure to have the holder securely fastened into a weighted vase or stand.  You can use marbles or rock to make the vase heavy.  Take care, because the fresh flowers can be bruised if the bouquet topples forward and lands on the flower heads.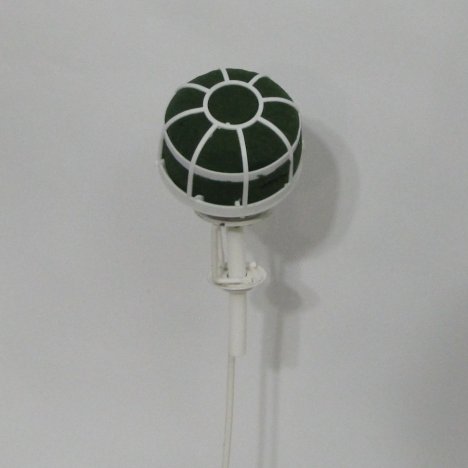 Be sure to "float soak", allowing the foam to saturate on it's own.  Forcing it underwater can cause dry pockets that could cause a flower stem to wilt prematurely.  Be sure to treat the water with flower food.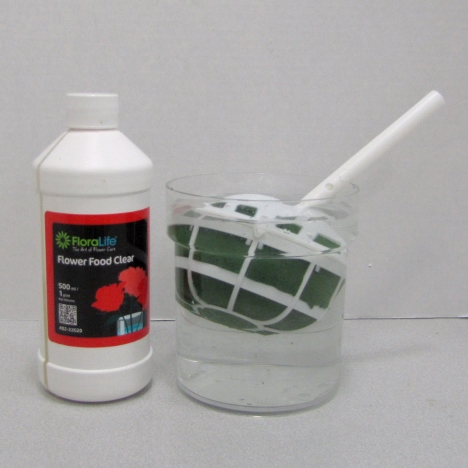 You will need to wire each cymbidium flower head, extending the stem long enough to insert into the flower foam.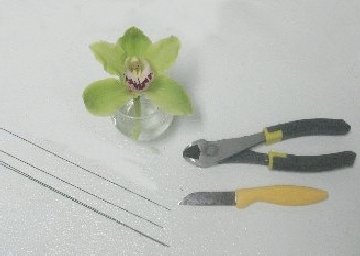 Make a fresh cut, to ensure the stem can uptake water.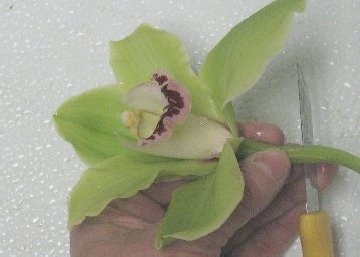 Push the wire through the stem as shown.  Wrap a wet cotton ball around the cut end.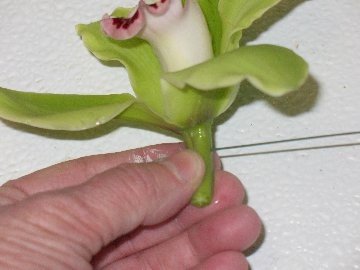 Use floral tape, starting at the base of the flower, covering the wet ball of cotton, down the wire stem.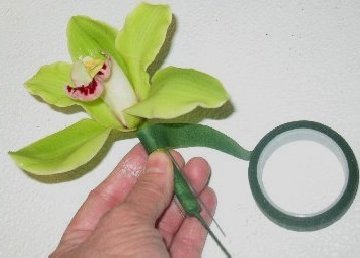 I usually add a second loop of wire doubled over as a hairpin support.  The gives the heavy cymbidium head a bit more support.  You don't want any flower heads to snap off in the finished bouquet.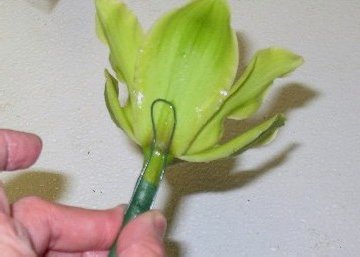 Retape again, starting at the top and then down the stem.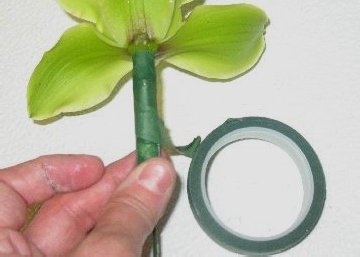 Mist the orchid well with a flower sealant such as Finishing Touch and allow to dry before placing it in a refrigerator.  Set the fridge a little warmer and keep flowers away from the back wall where it is usually colder and could freeze flower heads.