wedding church decorations
Following links on this website and making a purchase could result in a commission to the owner of the website
Wedding church decorations are easily created by professional florists because of pre-fabricated cages, raquettes and other design products that are filled with Oasis Max-Life foam.  This corso cage doesn't come with foam, but has to have a brick of foam cut to fit.  Easy Lomey Floracages are already filled with foam and are ready to soak and use.  Whichever appeals to you . . . learn to keep it simple as time is precious in the days before the wedding.
Wire the cage into place as you did with the oval wreath.  Be sure it is tight and secure.  Wet foam is heavy and can droop forward if you don't have it fitted tightly to the candelabra.
As you can see, the smaller cage is ready to be quickly filled in with greens that match the wreath that has already been done.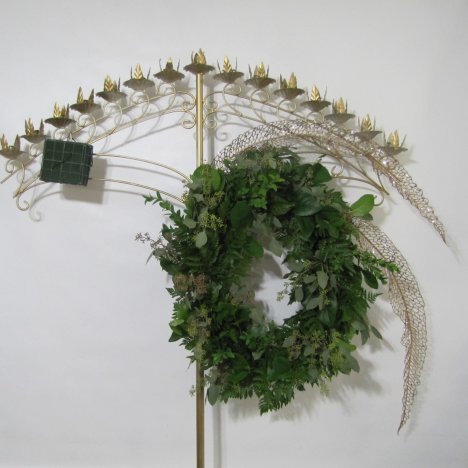 I started off with leather leaf fern and then added in a mixture of seeded eucalyptus and myrtle.
In no time, this cage is greened and ready to be flowered in.  Spray the greens with Leaf Shine to give it a polish, glossy finish and then let's move on to the next step!
Remember how we talked about basic floristry products that every floral designer should have in her toolkit?  I always use some type of floral clay when servicing a wedding.  I use this in so many different ways.  It clings tightly even in damp situations and is and essential tool.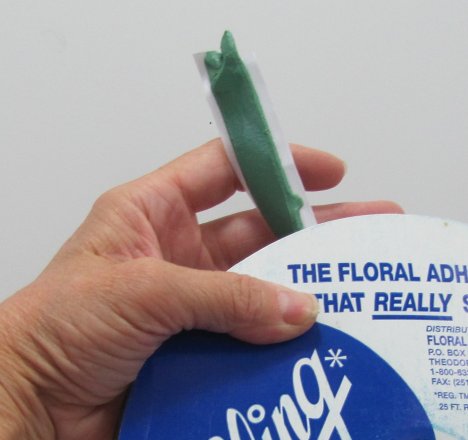 The taper candles were loose in the candelabra fitting, so I quickly wrapped floral clay around the base of the candle . . .
Then they easily slipped into the holder and held tightly firm and tall.  They can be removed later and the clay will peal off the bottom of the candle if you want to use the remainder as emergency candles in your new home.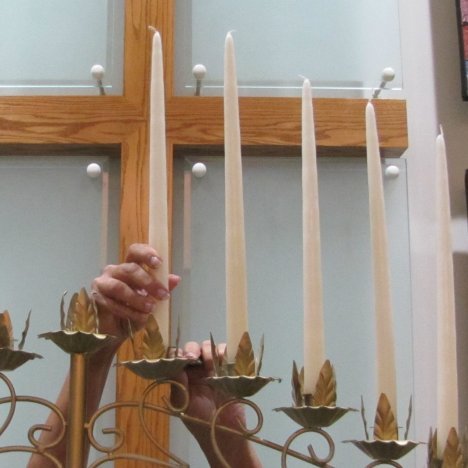 Now my candelabra is greened and ready for flowers.  At this point, however, I'm going to add the elegance of a fabric drape to the design.