Wedding arm bouquet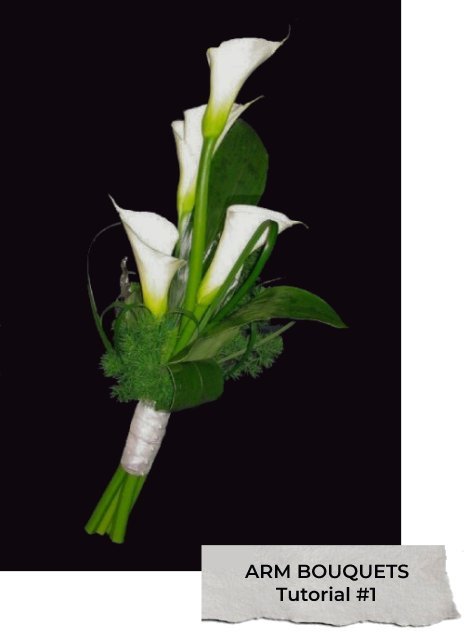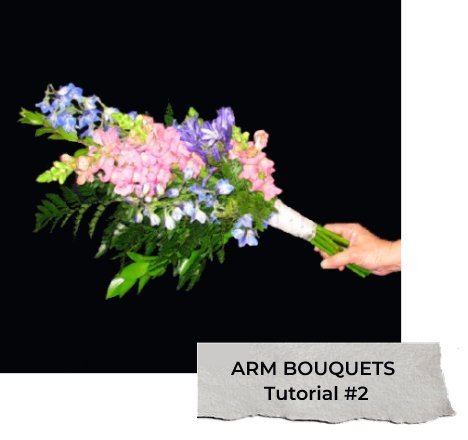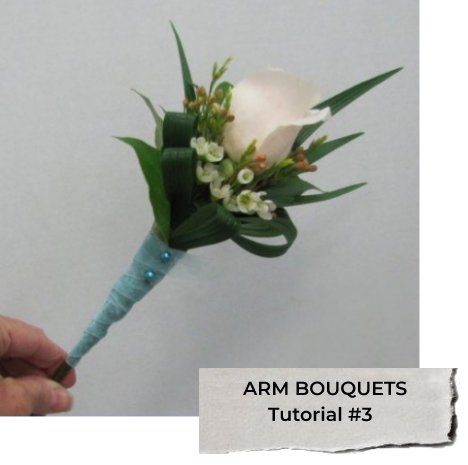 A Wedding Arm Bouquet is probably one of the easiest styles to create.  Designed to lay in the crook of either the bride's or attendant's arms, the flower stems are bound together, many with a backing of lacy ferns or other greenery.
You must still be careful to process your wholesale flowers correctly and hydrate them until shortly before the flowers are carried down the aisle.    Be sure to clean the stems, removing any thorns or laterals that can snag the fine material of a wedding garment.  Beware of any greenery (such as sprengeri) that have fine, tiny needles that can pull at the fabric as well.
Sometimes referred to as a "scepture" or "presentation flowers" by older florists, it bring to mind the ornamental staff carried by kings and queens of long ago.  Proms and other spring dances often elect King or Queen, who are often presented with a bouquet designed to be cradled in one arm.
What you want to be sure to avoid is grasping the flowers by the handle and swinging them like a club down the aisle.  This is not at all attractive in the wedding photos.  You must be sure to educate your attendants as to the proper way to carry this arm bouquet.
It is quite common for honored guests, such as the mothers or grandmothers of both the bride and groom to be presented with an arm bouquet immediately following the lighting of the Unity Candle.  This can be as simple as a single rose clustered as a single stem surrounded with filler flowers or a full dozen roses carefully arranged with water tubes attached so the bouquet can be enjoyed long after the ceremony is over.
Be sure to check out all my free flower tutorials.  Tips and tricks for floral design are packed into detailed descriptions of how to create different designs and keep your flowers fresh through your wedding day.  I teach DIY brides how to create cascades, round, freestyle and hand tied bouquets.
You can also learn how to create florals for the church, reception, outdoor wedding ceremonies and more.