tall floral centerpieces
Following links on this website and making a purchase could result in a commission to the owner of the website
These tall floral centerpieces are enhanced with the different shades of purple  The subtle difference in these different flowers create a lovely flower design.  Each of these flowers do come in other colors and create a similar design in a different color pallete.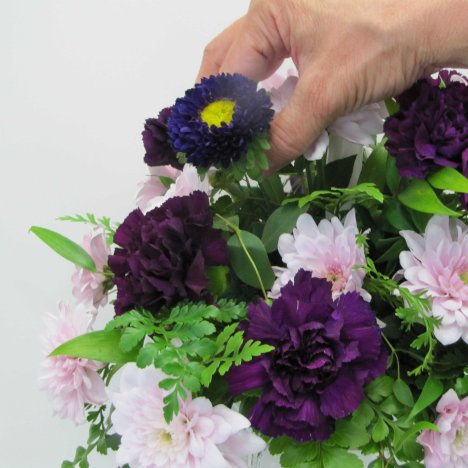 All of these flower varieties hold up very well and will have a long life in Oasis Max-Life foam.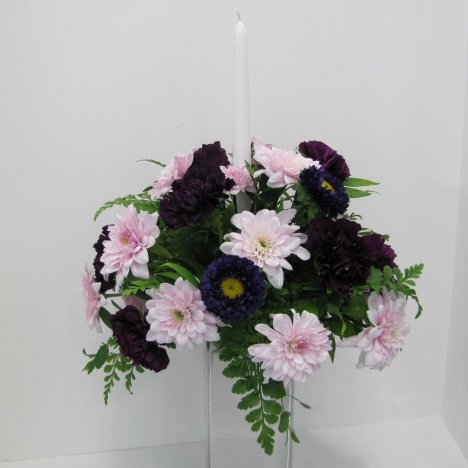 A view from the top shows a nice rounded design.  I transported these flowers separate from the tall tower vase.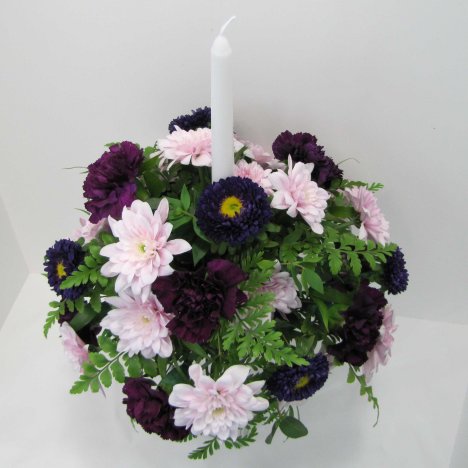 to ensure that the flowers can stand up to the handling and transportation, I use Floralock Stem Adhesive after the design is completely flowered in.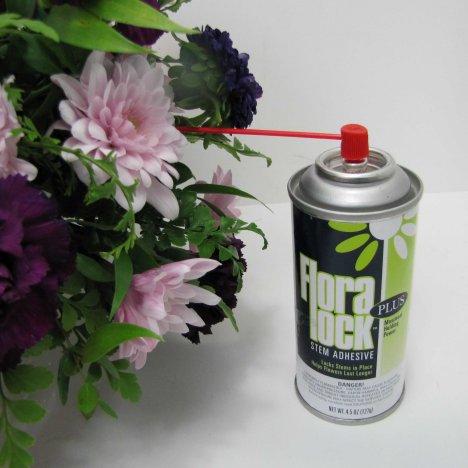 The can comes with a long straw like nozzle that is fitted into the nozzle spray.  Be sure to shake the can thoroughly as directed on the can.  This step is important, as it aeriates the adhesive and allows you to use all the glue in the can.  Be sure to wipe off the nozzle after finished.  I usually run a long corsage pin through the nozzle to keep it clear.
Work the nozzle in between the flower heads and press in short bursts where the flower stems meet the floral foam.  Don't overspray, as you do not want glue to run down the sides of the arrangement.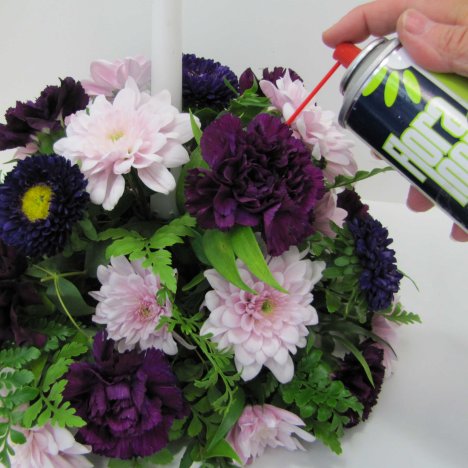 Once the flowers arrive at the reception hall, you will have to place the flowers on the top of the tower vase.  For this, I use floral clay.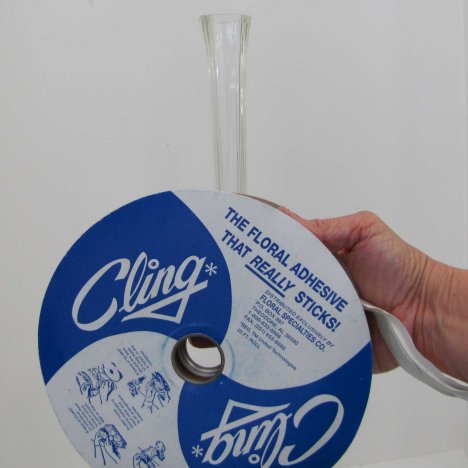 Pull a small portion off the roll on the top lip of the empire vase.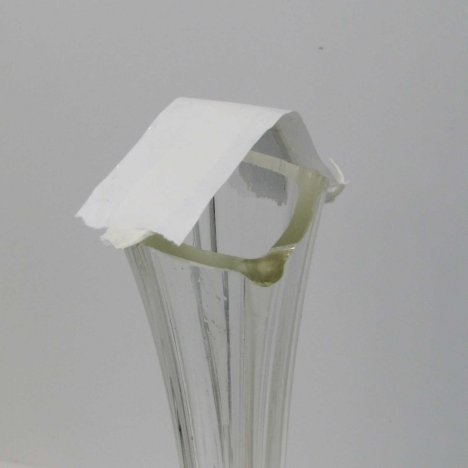 Carefully peal the paper away to reveal the sticky clay.
Stretch the clay gently until it covers the whole rim of the tall vase.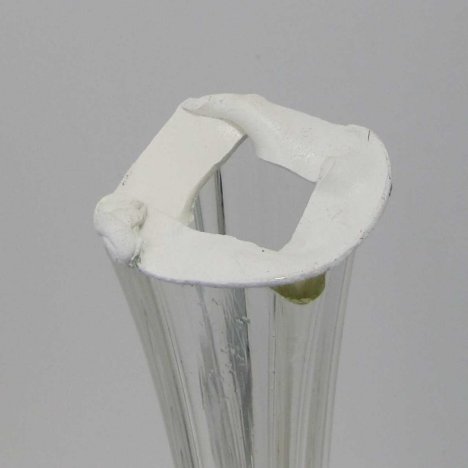 Make sure your bottom of the Iglu cage is clean and dry, so it will make a strong attachment.