tall china aster vase
Following links on this website and making a purchase could result in a commission to the owner of the website
The china aster will be a lovely addition to our tall vases.  Please note that the nature of the aster is to have a bent neck.  This is NOT because the flower has wilted, rather it is just the way the flower grows.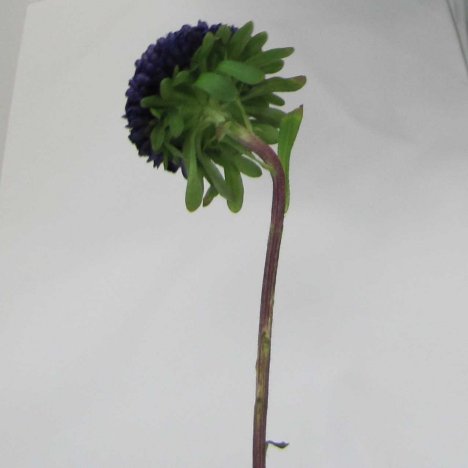 If you want to control the flower heads, gently insert a wire from under the flower head through the center.
Form a small hook as shown in the photo below.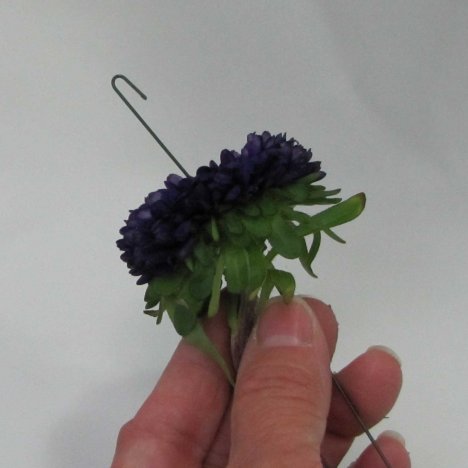 Pull the wire down gently until the hook is buried into the center of the flower.
Green floral tape can then be wound down the stem, helping to conceal the wire.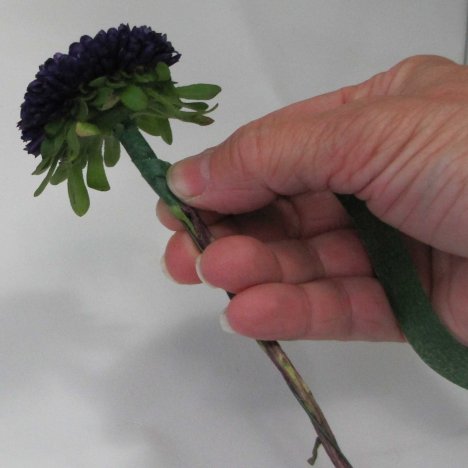 Handle the flower gently.  Too rough and the flower head could snap off.
Once finished, the flower head can be gently bent to face in the desired direction.
Use wire or bunch cutters to cut the stem shorter, as the wire can dull your floral knife.