Red Rose Wedding Bouquet
Following links on this website and making a purchase could result in a commission to the owner of the website
This red rose wedding bouquet is greening up fast.  The next greenery, Salal tips (also known as "Lemon Leaf"), is a shrub leaf.  It is extremely hardy and holds it's color in flower designs for a very long time.  After leather leaf fern, I would say that salal is probably one of the most common leaf varieties used in flower shops.
Learn how I calculate the number of flower and greenery bunches I will need to order for a particular wedding.  This means you need to create a "recipe" for each design (such as the quantities and list shown at the beginning of this tutorial multiplied by the number of bouquets you plan to make).  
This keeps you on track and makes sure you order enough - but not so much that you have buckets and buckets of leftover greens and flowers after your designing is done!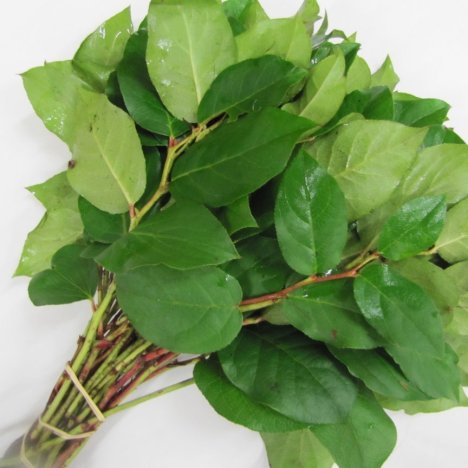 I love the broad green "traditional" looking leaf with obvious veining patterns on each leaf.  BEAUTIFUL!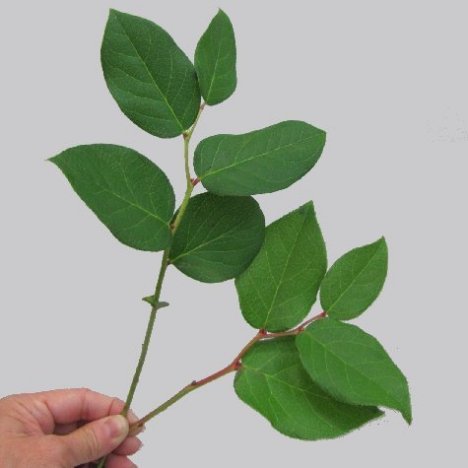 You can see how I inserted a single lateral at the bottom of the bouquet.  As I layer my greens, I pay attention to having the outer perimeter curve gently backwards, while the inner leaves begin to curve forward as I move toward filling in the center of the design.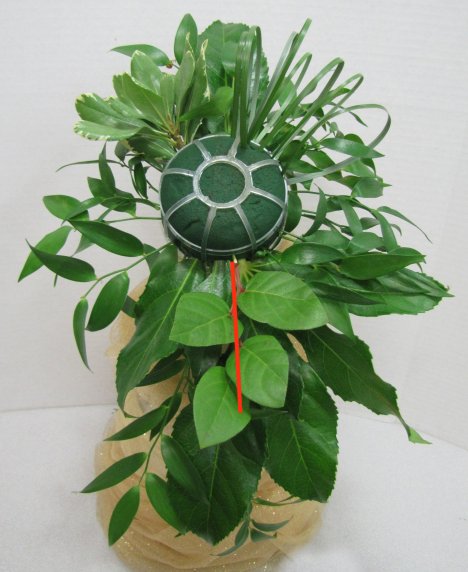 I inserted a shorter leaf cluster, taking care not to completely conceal my outer Italian Ruscus greens.  If I made all the laterals the same length, I would be simply covering up each greenery leaf with another.  
The laterals should get short and begin to angle inwards as you move into the center of the bouquet holder.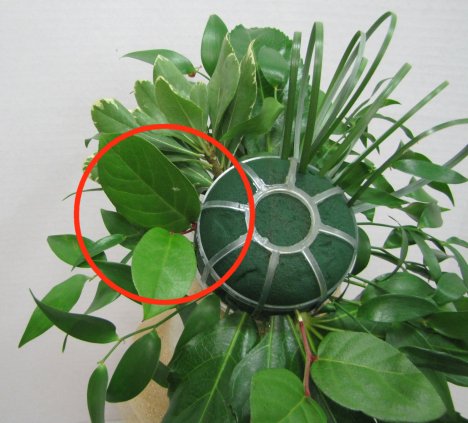 If you look closely at the picture below, you'll notice that I actually used a regular office stapler to ensure those salal leaves are facing forward.  The staples are easily concealed with other greens (and eventually flowers).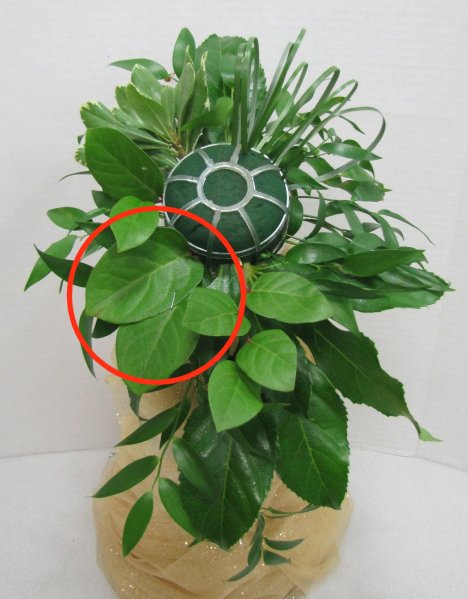 I work my way around the bouquet, balancing the two sides.  Notice that balance doesn't necessarily mean "perfect mirror image"  (meaning both sides look identical).  Balance is achieve with color and mass - not necessarily everything having to look identical to the opposite side.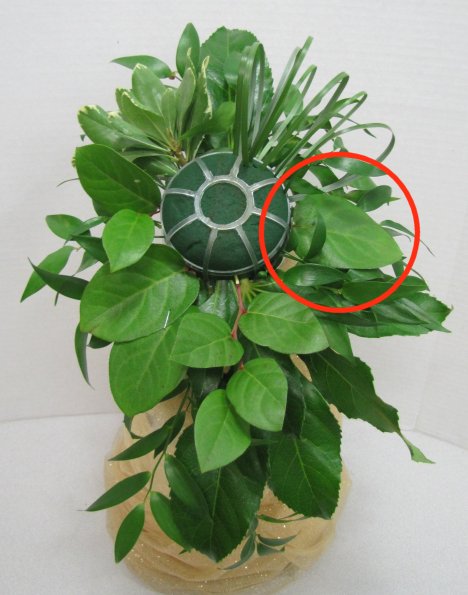 I tucked the upper right salal leaf so it peeks between the lily grass loops.  I don't want to hide those loops - those are part of the design.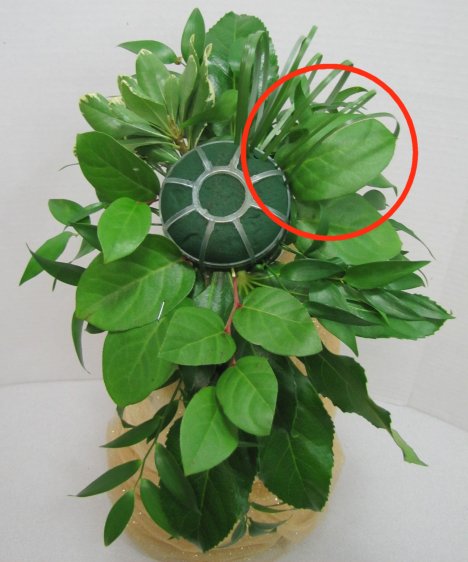 Continue moving up and around as shown with the lemon leaf.  I'm really loving how this red rose wedding bouquet is coming together.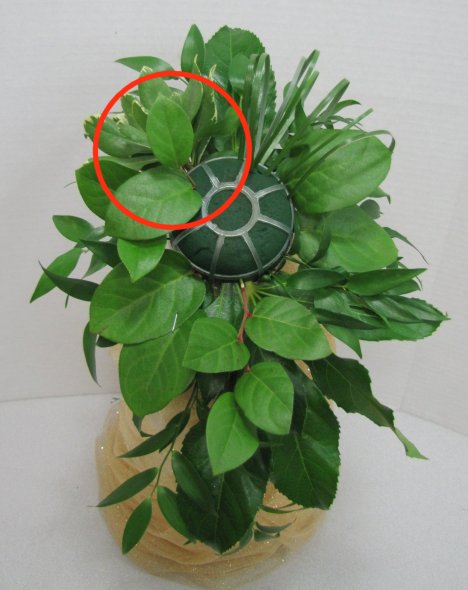 Here's an angled view from the bottom.  The leaves are inserted at different angles to increase depth perception.