Red Rose Wedding Bouquet
Following links on this website and making a purchase could result in a commission to the owner of the website
Your red rose wedding flowers can be enhanced with various greenery.  Since I've covered basic rose cascades before, I wanted to be a little more detailed about the creative use of mixed greenery with this design.  Large cascading bouquets brimming with lush greenery has become very hot in the new bridal market and I couldn't be more delighted.
Beautiful greenery can add as much to a lovely design as the most exotic of flowers.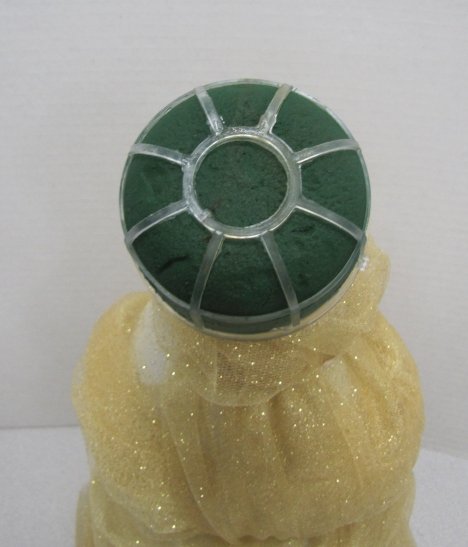 I'm using a variety of different greens in this bouquet to try and give you a feel of how you can use a nice combination to both stretch your flower budget and add creative design to your bouquets.  I like to show a real photo of what to expect in a "grower's bunch"   Most greens are bundled by weight - not a specific number of stems.  (It's hard to count stems branching off in all directions).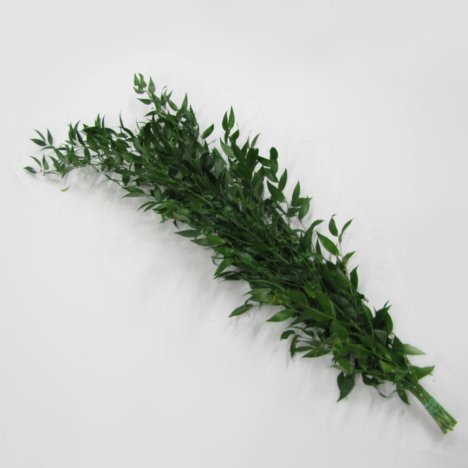 Here is one stem from the bunch above.  One bunch will do several bouquets and leave enough over for a number of corsages and boutonnieres.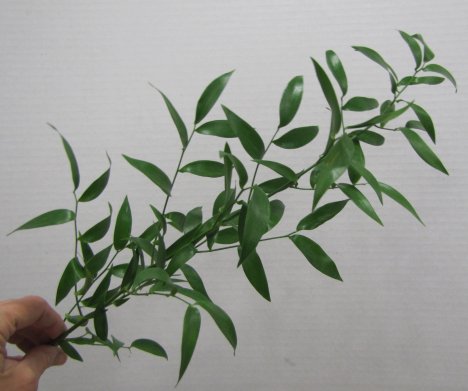 Cut off the laterals with a sharp utility or floral knife.  Please don't use scissors.  Some greens are tough to cut and you can be straining so hard to cut that you can lop off a finger.  (I'm not exaggerating - florists I know have learned this the hard way).  Scissors can also crush delicate flower stems - making them unable to take up water.  Use a sharp knife and take care to cut your stems safely and properly.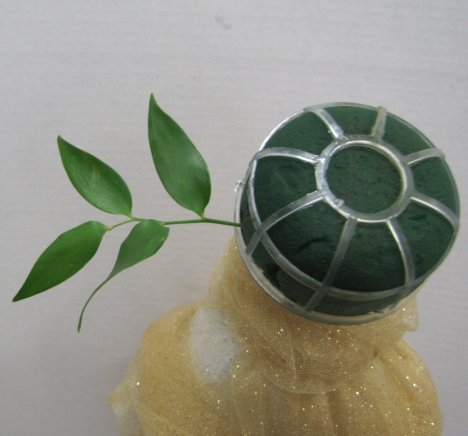 Ruscus can quickly fill out the outer perimeter of the bouquet, framing in the final size of the design.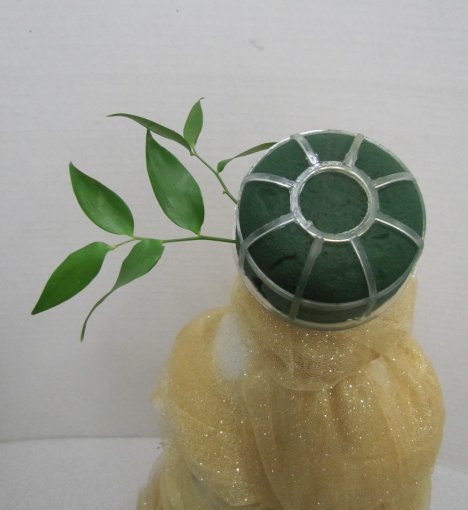 Continue to cut short laterals and move around the head of the bouquet holder.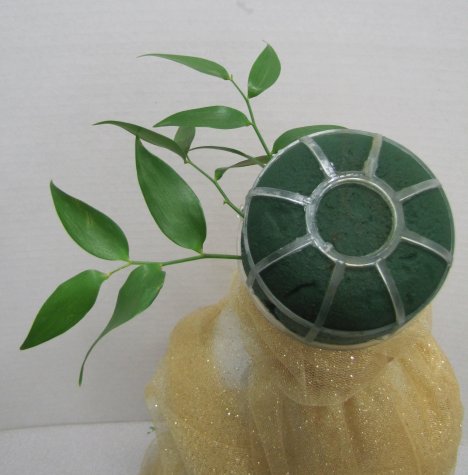 This doesn't have to be perfect - this design is going to be open and casual.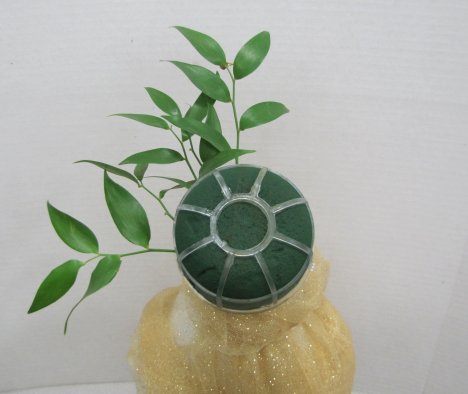 As you can see, one stem has more than enough laterals to create the framework for this bouquet.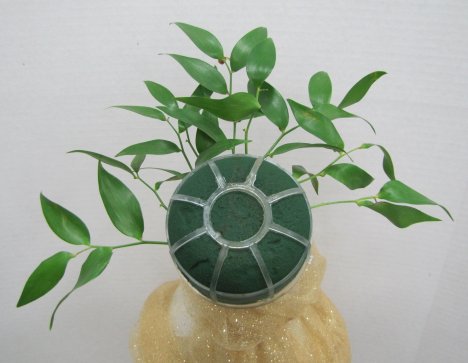 Since this is going to be a long cascade, the bottom pieces of greenery is going to be much longer than the side pieces.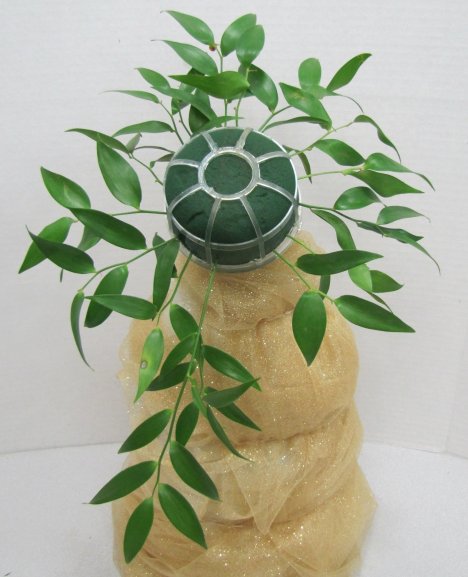 Once I get my basic stems, I go back and overlap some of the first stems with a another layer of greens, filling in until I have a light, lacy framework of ruscus leaves.