Red Rose Wedding Bouquet
Following links on this website and making a purchase could result in a commission to the owner of the website
This red rose wedding bouquet becomes more interesting with unusual greenery.  Aralia (commonly known as Fatsia leaves) are large, glossy green leaves with lobes.  They originated in Japan ("fatsi" means "eight" - referring to the normal 8 lobes that make up the leaf shape).
They are available year found and are generally bunched in ten stem bundles.  They come in three sizes - large (close to 20" tall), medium (approx 16" tall) and small (approximately 12" tall).  I generally use the smallest in bridal bouquets.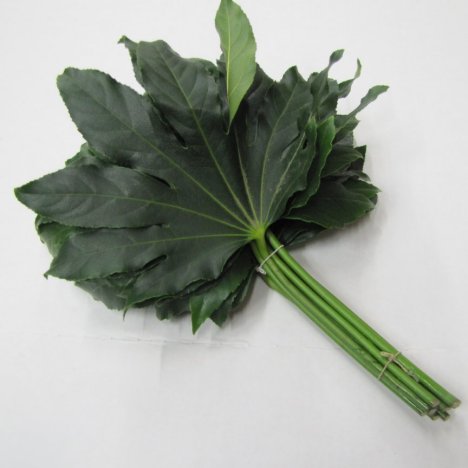 That being said, the smallest leaves are still about the size of a large man's hand.  It is considerably bigger than other greenery leaves commonly used in bridal bouquets.  They are a very popular in combination with tropical flower designs.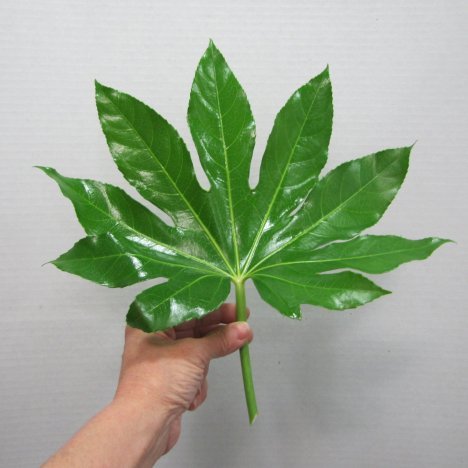 Florists tend to be creative with both flowers and greenery.  Don't be afraid to trim down leaves if they are too large and overpower a design.  You can see here I used floral scisors and trimmed off the right bottom lobes of the fatsia leaf.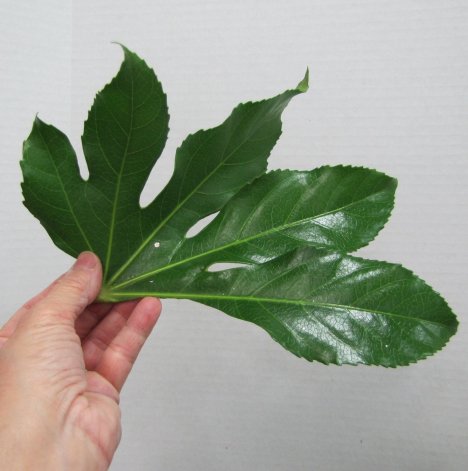 I inserted the newly trimmed pieces so that I can control how this leaf looks in the bouquet design.
Don't waste the cut off portion, however - you can trim it down to a sharp point and insert it somewhere else in your bouquet.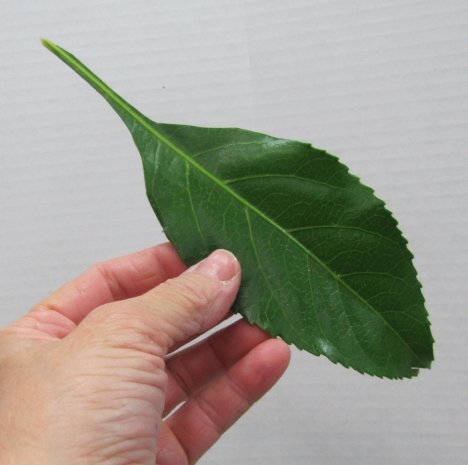 Here I inserted into the top.  I got a lot of design power out of one leaf!   For this wedding - I used the whole leaves in the centerpieces and larger flower designs.  I like, however, pulling the theme all together by using similar products in all elements of the flower designs.  
So I used the leaves whole for the bigger flowers - but trimmed them down for the bridal bouquet so it wouldn't overpower the design in it's sheer size.  Be creative!  That's what will make YOUR flowers truly "one of a kind".