Red Rose Wedding Bouquet
Following links on this website and making a purchase could result in a commission to the owner of the website
Our red rose wedding flowers definitely become more interesting with an assortment of different greenery.  Decorative grasses come in different varieties.  Some are thinner (Bear Grass) and Lily Grass has a broader blade.  It is available in both solid green and variegated.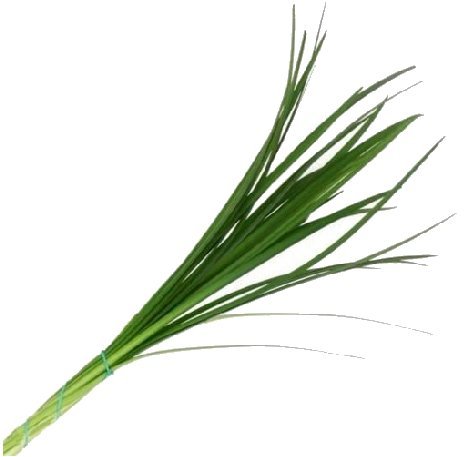 Variegated has a blending of lighter ivory with stripes of green.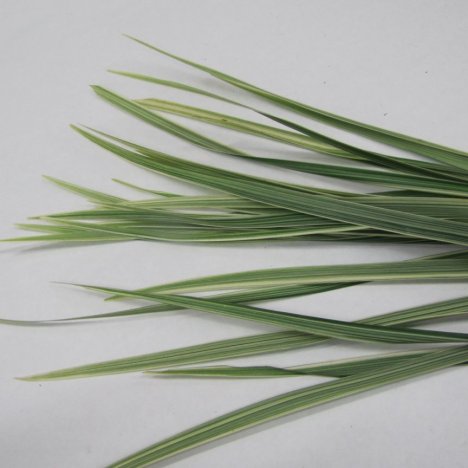 A single bunch looks like this.  I generally soak my grasses in a tepid water bath when I am processing my flowers to be sure the leaf is fully hydrated before I use it in my flower designs.  Do NOT use flower food in the water that your greenery is stored or processed in.  If stored for days in food treated water it can turn some greens yellow.
Do, however, always use flower food in the water that you soak your foam products in or you store your uncut flowers in.  It doesn't seem to harm the greens later in the design, but is necessary to nourish the flowers.  
You can see that the Lily Grass blades are broad and very long.  It is flexible, yet with a stiff enough feel to penetrate the Oasis foam as a flower stem would.  Bear grass is too thin to insert into foam.  You have to bind several blades together or insert with a wooden Cowee pick.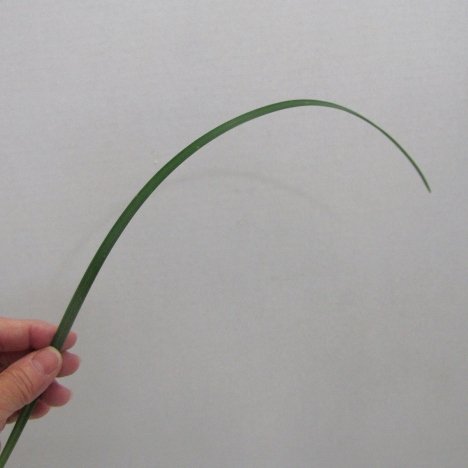 I added an interesting element to the bouquet by cutting the blade of grass to a sharp angle on both ends and inserting the cut ends into the foam as a loop.  Several loops clustered in the bouquet holder look like this.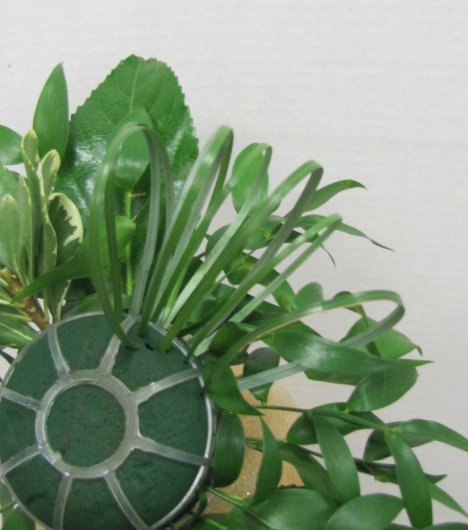 Now you can see how the overall greens are combining to create a lovely design even before you add a single flower into the mix!