pumpkin centerpieces
Following links on this website and making a purchase could result in a commission to the owner of the website
I want my pumpkin centerpieces to include to top that was cut out of the pumpkin.  I want to use the cut out top as a design element in this fall pumpkin centerpiece.  I use wooden Cowee stakes (often commonly referred to as hyacinth stakes) inserted into the underside of the pumpkin top.
Wooden stakes swell when wet and tighten into foam.  I'm going to ensure that these stakes don't loosen by giving them a quick squirt of floral adhesive, which adheres nicely to wet surfaces.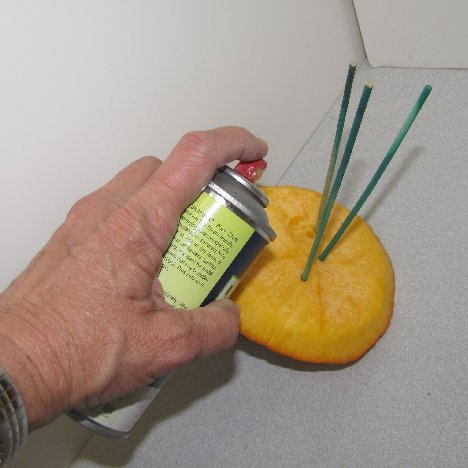 Set aside and allow the glue to dry.  This takes a few minutes, unlike hot glue that dries pretty quickly.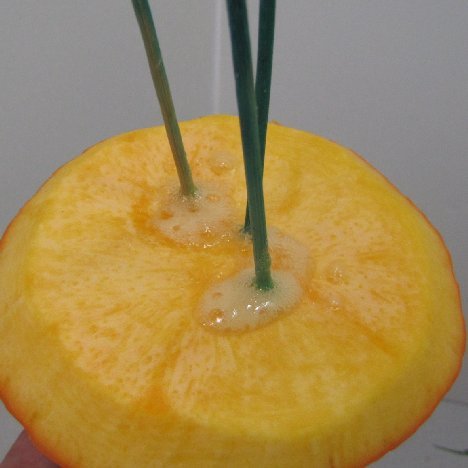 At this point, I inserted the top at an angle on the side of the pumpkin.  I may need to pull this out some later, so don't glue it to the foam at this point.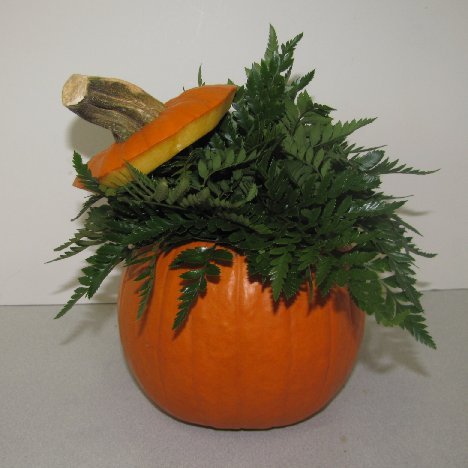 I'm going to use the sunflower as the focal flower of this pumpkin centerpiece.  It is the largest and commands the most attention.  Cut the stem at an angle with a sharp floral knife.  Be careful, because some of these flower steps can be tough.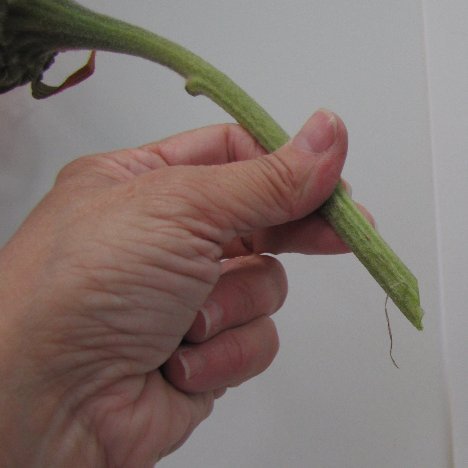 I'm inserting it in the center of the arrangement, using the angle of the flower head to a natural advantage.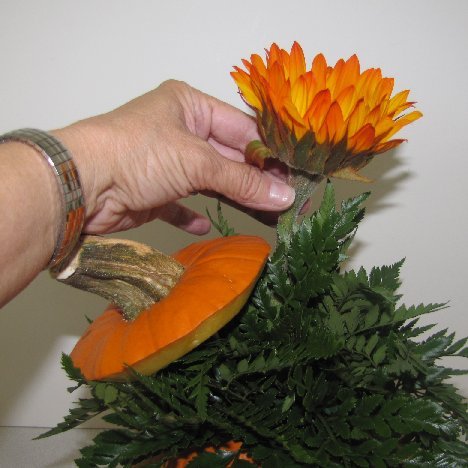 Flower heads should extend beyond the tip of the longest greenery.