How to Make Wedding Bouquets
Colored Spray Rhinestones
I'm now going to reinforce the addition of the teal color element by adding in some sparkling rhinestone sprays.  Be careful - because sometime the cheaper rhinestones are backed with foil, creating a dull look that doesn't really have much sparkle.
The higher quality rhinestone sprays have flash and fire when you move them.  Here are samples of the bouquet jewels offered in my own store.

Carefully pull the pliable sprays apart.  Each spray has 5 stones on it.
I like to bend them into a tighter cluster, making sure the face of the stone faces outward.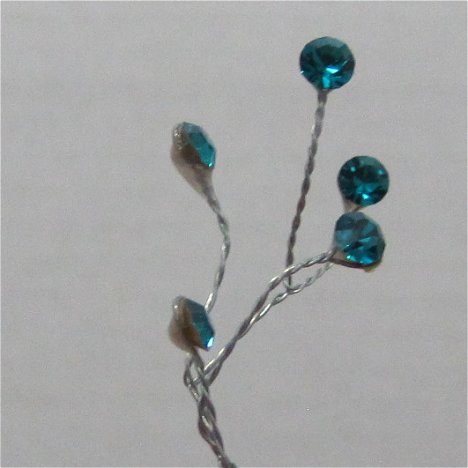 Again - clustering something this small has more impact in the overall design.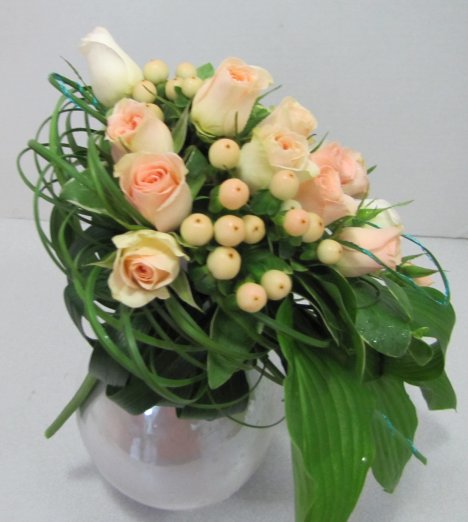 I tucked a spray in the upper section of the bouquet holder, right under one of the loops that have the crinkled bullion wire wrapped around it.
I extend some of the rhinestones out to the right and down the bottom of the cascade.
You can see the subtle effect as the jewels are placed.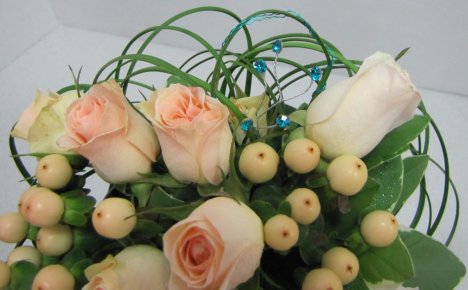 I love adding unusual color and sparkle to my flower designs.
Take advantage of the dark green leaves to show off the rhinestones.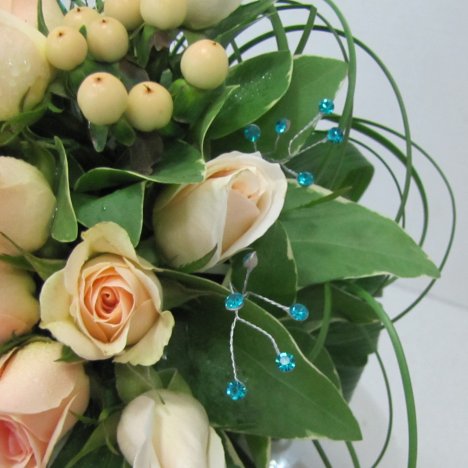 Free Flower Tutorials