How to Make Wedding Bouquets
Choosing a Bouquet Holder
I was truly sad to discover that Oasis had decided to discontinue my favorite Super Wet Bouquet holder.  Not only did it have the advantage of a built-in wick in the handle, it came in GREEN.  Since I'm a traditional florist and love the idea of all my bouquet designs (including "hand tied") having a water source!  A green holder is much easier to conceal, convincing everyone that you are carrying a true hand tied - while your flowers stay fresher longer because they have a water source.
Here are the bouquet holders currently offered by Oasis.  This Belle bouquet holder comes in different sizes and available both in white and clear.  I've been talking hard, trying to convince the designers at Smithers-Oasis to once again offer at least a straight handled holder in green!
Straight handled holders work best - I like working with the Grande since (in my opinion) the more foam the better!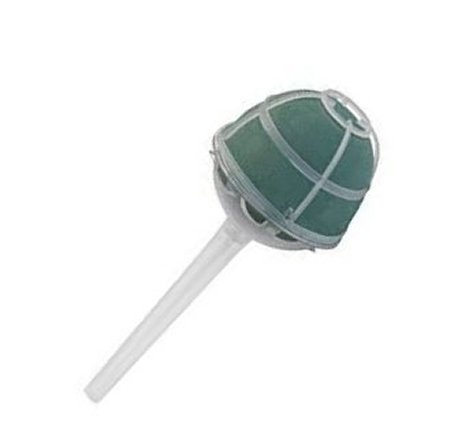 Slanted holders are more designed for cascading bouquets, so the bride can hold the flowers in a natural manner while allowing the cascade to flower forward and down without having to stick the holder straight out in front of you.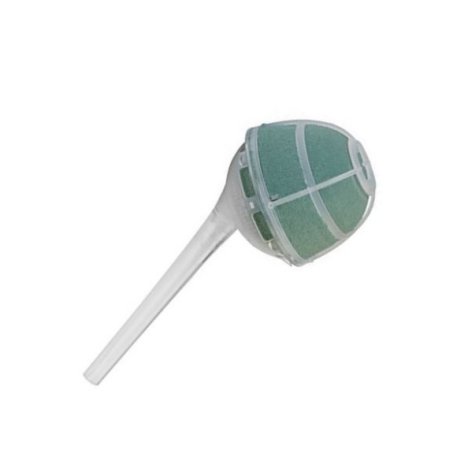 For this bridal bouquet, I used a white Grande Belle holder.  I did use a slanted, since this bride wanted a ribbon wrapped handle instead of the stems.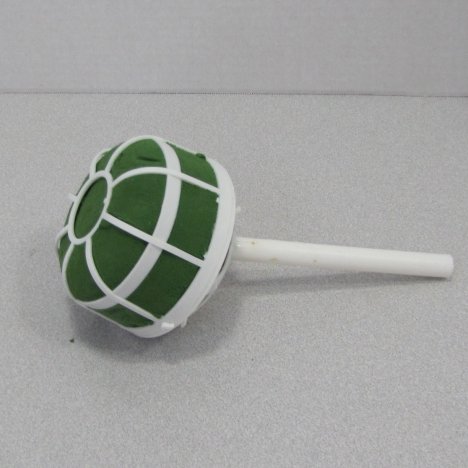 Be sure to process your flowers correctly.  Dry pack flowers arriving in a warm FedEx truck are under stress.  It's important to rehydrate your flowers immediately.  Using the professional products like Quick Dip (a fast re-hydrator) and Chrystal Clear flower food are important for DIY flowers since you don't have the advantage of a professional florist cooler that adds humidity to the environment and flower storage.
You have a big investment in your wedding flowers.  Treat them like a professional florist would!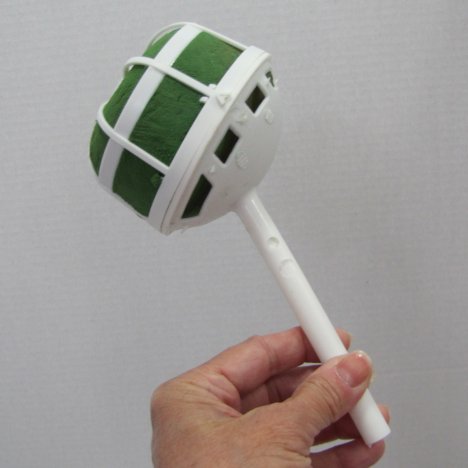 You can use a liquid flower food that mixes easily with water.  Follow the directions on the label.  Too much won't hurt the flowers (but it will waste product).  Not enough is not really going to benefit your flowers. 
Allow the Belle holder to "float soak".  That means you let the foam head draw up water naturally.  Don't force it below the water to "hurry" it along.  This could cause dry patches that could spell death for one of your flower stems!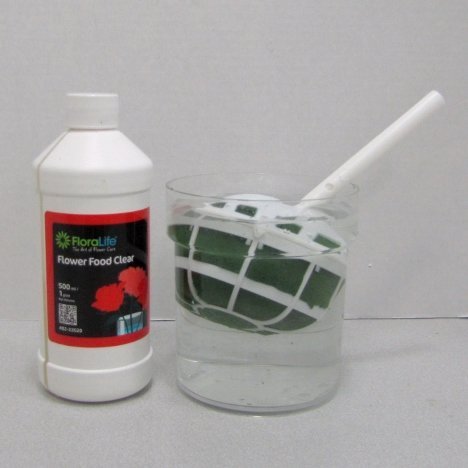 Free Flower Tutorials