How to Make Wedding Bouquets
Concealing the Back of the Bouquet Holder with Lily Grass
Now I continue adding more blades of grass, inserting them right next to each other in the foam.
Rotate the bouquet holder around, inserting the sharpened end of each blade of lily grass.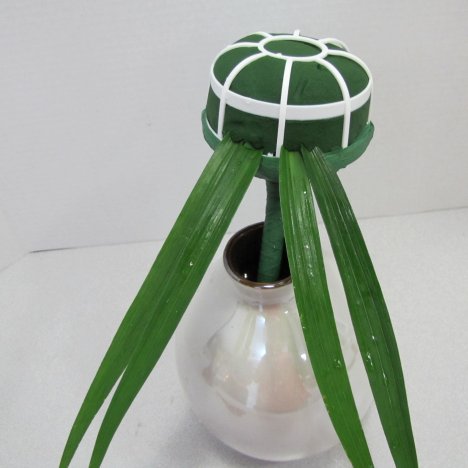 Placement doesn't have to be perfect.  You can overlap the grass if necessary for good coverage.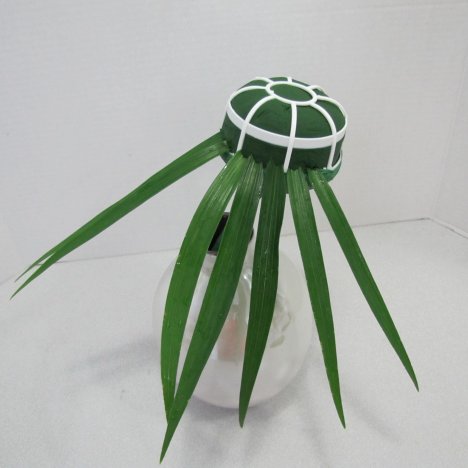 I love using greenery in creative ways.  The nice part is that just two or three bunches of grass is usually sufficient for bouquets, corsages, boutonnieres and other decor.  I don't force you to buy but one bunch at a time.  
Some wholesale flower websites insist on you buying ten bunches at a time.  Unless you have a very large wedding, I think buying single bunches of different types of greenery will give you a more unique look.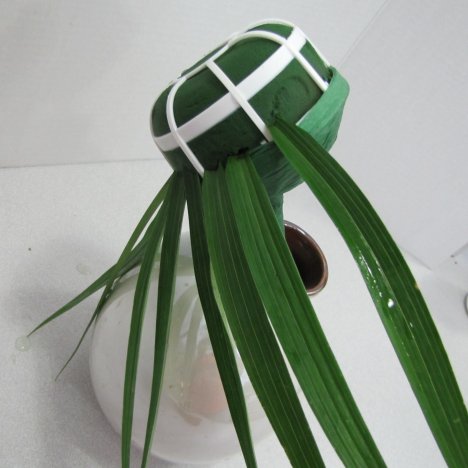 Now that I have all my grass inserted, I'm going to gather the ends lightly in my hand and pull down to tape to the neck of the bouquet holder.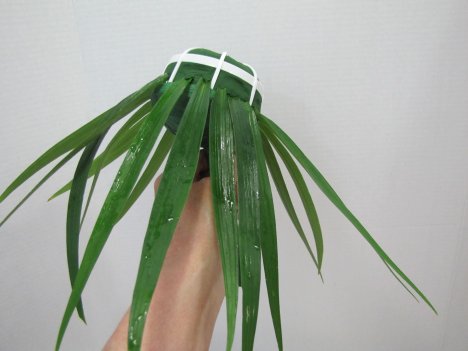 Free Flower Tutorials