How to Make Wedding Bouquets
Following links on this website and making a purchase could result in a commission to the owner of the website
Gently fold down one blade of grass at a time, overlapping them and holding them between your fingers at the base of the neck of the bouquet holder.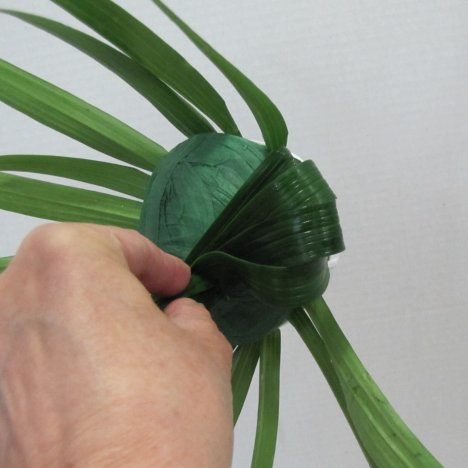 I've decided to loosen the blades a little, which will create a unique collar of lily grasses around the base.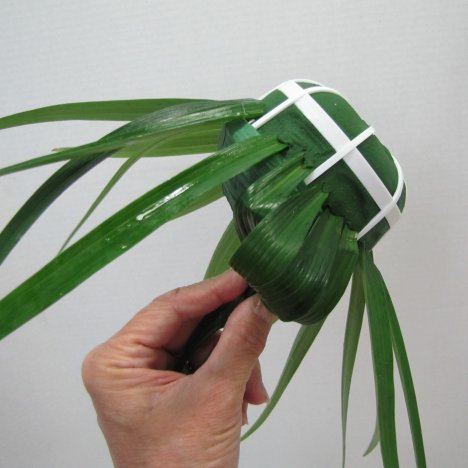 Continue folding the leaves down, tucking them under your thumb and fingers as you hold the bouquet.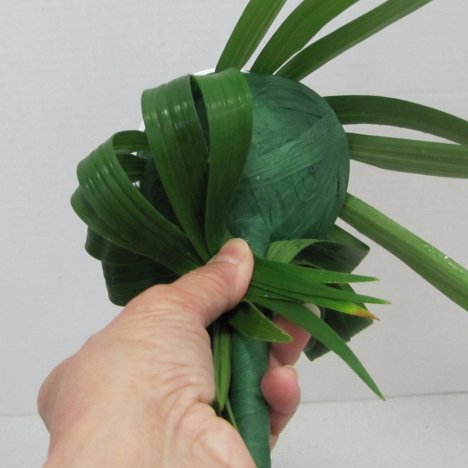 I want all my blades of grass folded before using the floral tape.  If you find this difficult, go ahead an tape a few at a time.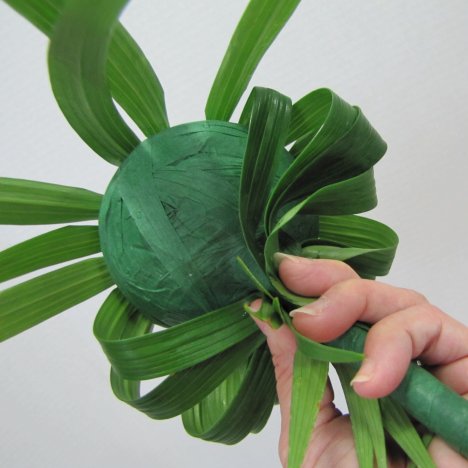 You can see why I wanted to conceal the white underside with green floral tape.  It makes it much easier to disguise that there is a holder under the greenery.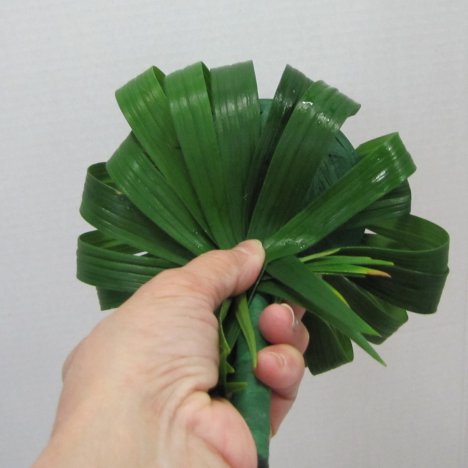 Here's a side view of the looped grasses.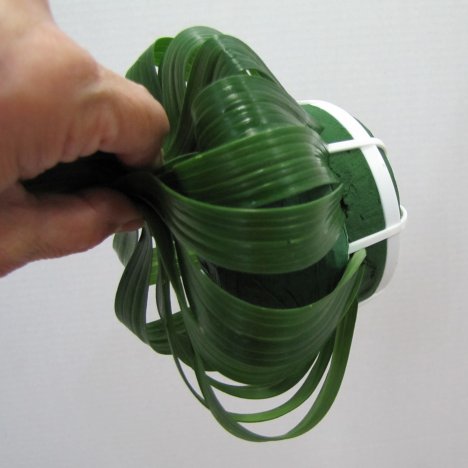 Secure the tips of the lily grass by taping around the handle with more floral tape.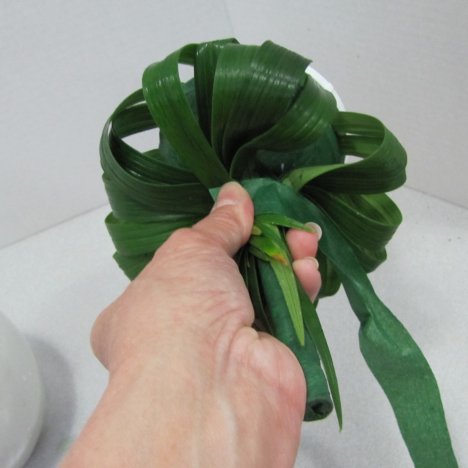 Tug on the tape, stretching it gently and securing the tips to tightly to the bouquet handle.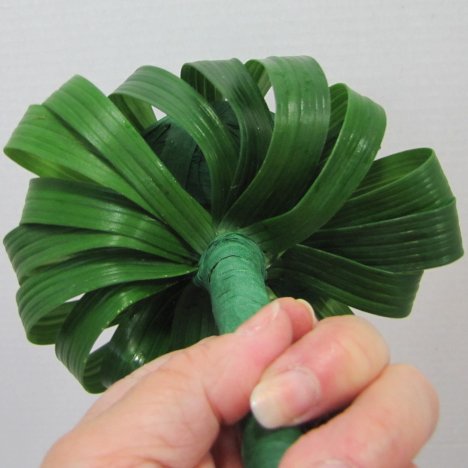 You can see this creates a lovely effect, cleverly concealing the underside of the holder.  As a professional florist, I like for my designs to be beautiful from all views - including the backside.  It is the mark of a good designer when you conceal all the mechanics of a design.