Head table Wedding flowers
Following links on this website and making a purchase could result in a commission to the owner of the website
Head table wedding flowers can include inexpensive flowers, such as miniature carnations.  These flowers are sometimes scorned by being "too common".  This lovely flowers, however, are available in many different color shades (including lavender and purple) and give long graceful lines to any floral arrangement.
Start by inserting whole stems in the lower half of the floral, in between the dendrobiums hanging over the table edge.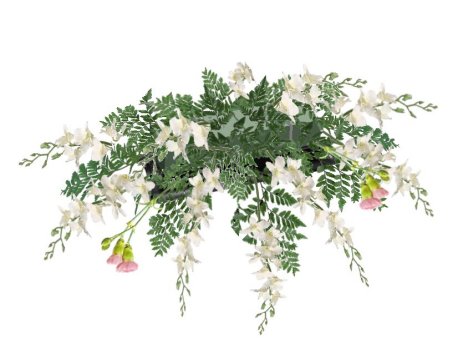 Always visualize your next insertion by using the spaces between your first flowers.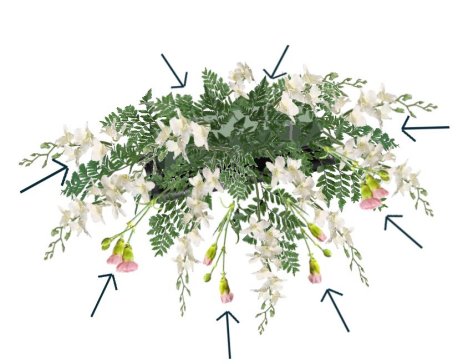 Follow the angle of the dendrobiums and the leather, turning the heads of the miniature carnations to face in the same directions.
The inner portion (top) of the table centerpiece can be cut shorter and inserted up and to a slight slant to the back.  Again, keep in mind that the head table flowers need to be kept lower not to obscure the faces of the people sitting behind them.
Insert another shortened carnation on to the right of the flower just inserted.
Do include some shorter cuts of carnations on the back side, mimicking the front, but much shorter.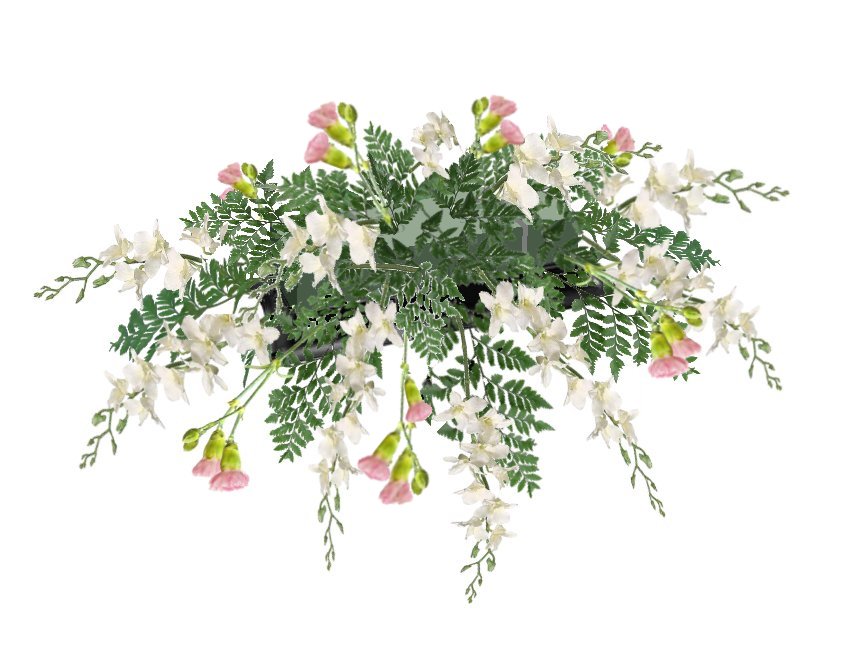 Continue to cut stems with a knife, looking for the next "open" space to be filled.
Insert long stems on each side, stretching out at a slight angle to the front, next to the side dendrobium orchids.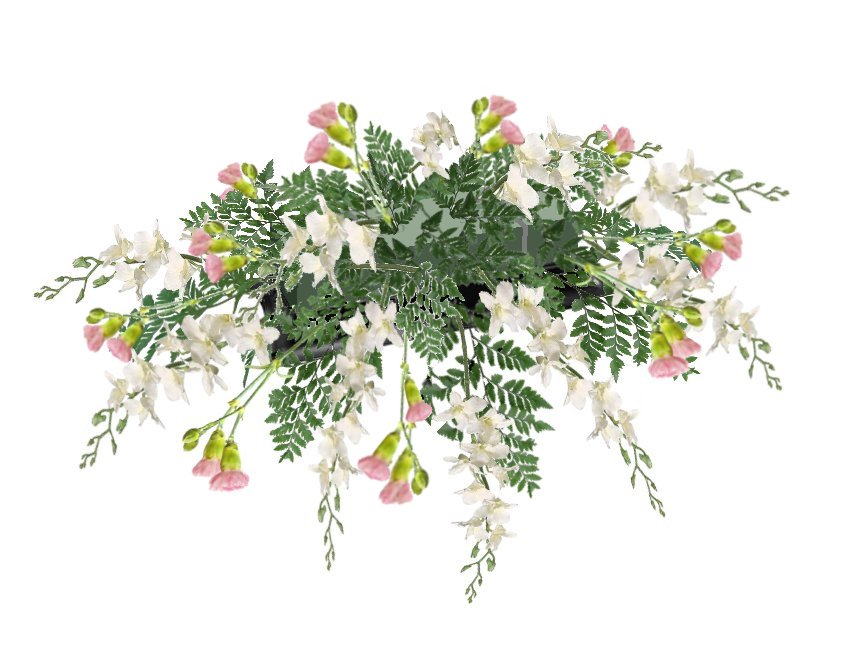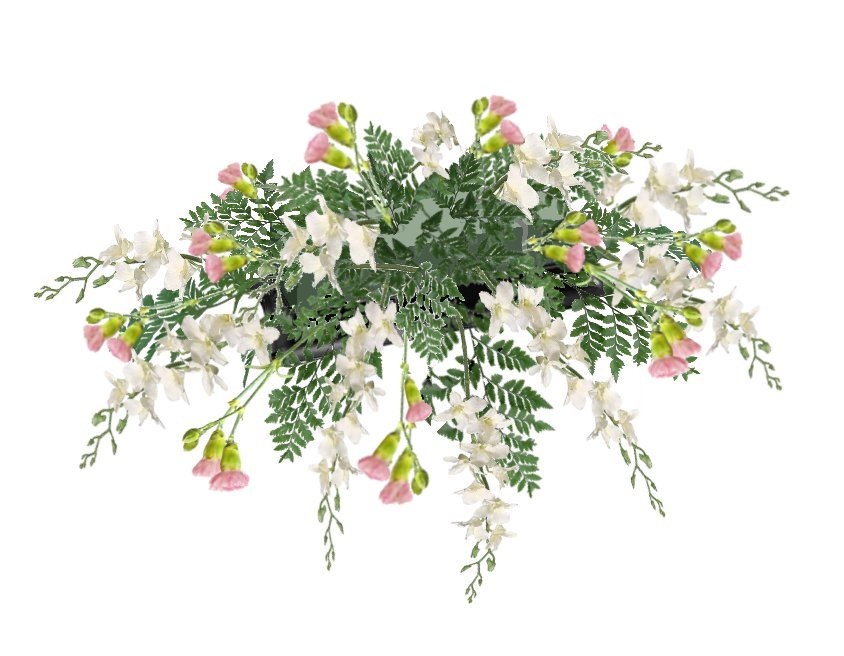 Don't forget to insert one stem short and facing straight up in the center of the floral.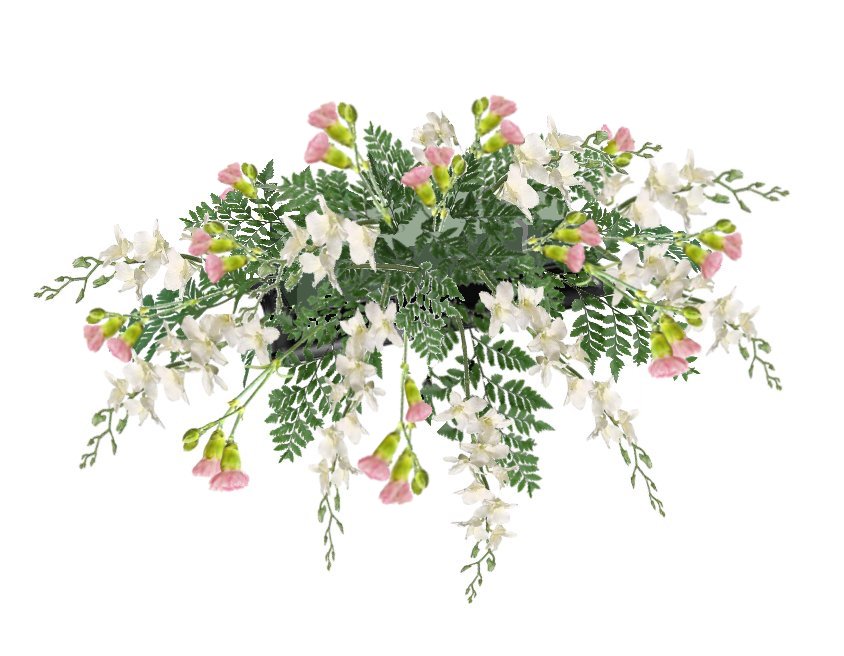 Once satisfied with the look of the miniature carnations, move on to the next flower variety.