head table wedding flowers
Following links on this website and making a purchase could result in a commission to the owner of the website
The head table wedding arrangement has now been greened in with leather leaf fern.  Put all your flowers within reach.  Always cut with a sharp florist knife pulling towards you with an angled cut.  Do not use regular scissors, as they can crush delicate flower stems, making it hard for water to travel up the stem.
I like to insert single flower varieties in at a time, usually beginning with the focal (largest) flowers first.  For this design, however, I'm going to insert the dendrobium orchids first.  These lovely flowers have a lot of length and I want to use that length to define the final size of the arrangement.
These long orchids have beautiful florets that can be cut off separately to use in corsage or boutonniere work.  If you want to substitute a less expensive flower, consider using snapdragons.
Keep your initial insertions to the sides and fronts, the cut shorter pieces for the center of the wedding design.
This graceful flower has a pleasing line and gives length to the waterfall over the table edge.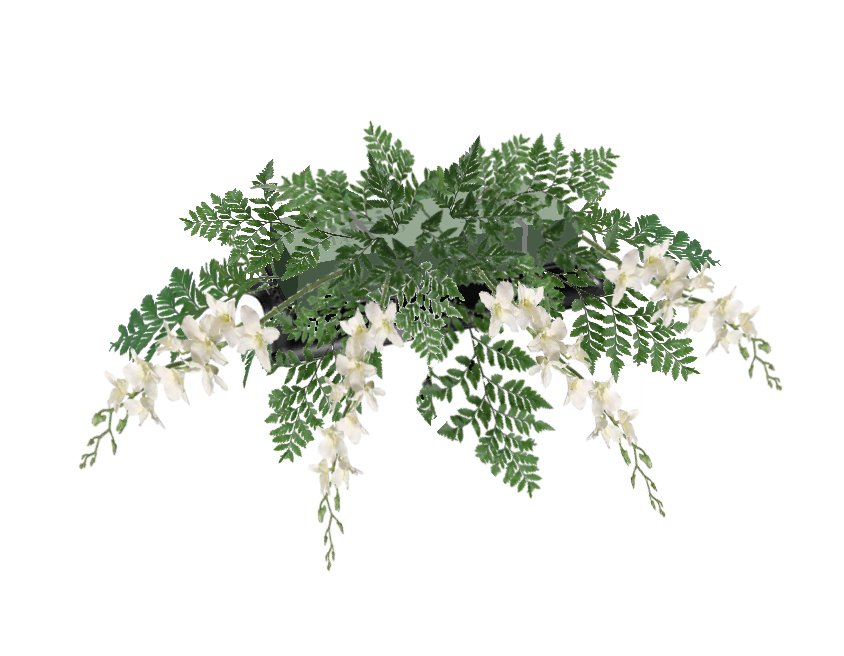 Cut the two dendrobiums in the back a little shorter, with a slight angle towards the back.  You want to give dimension to the piece, but you do not want to interfere with the plates and cutlery on the table setting.  Use the left over cuts, cutting them shorter, and insert in the back of the arrangment.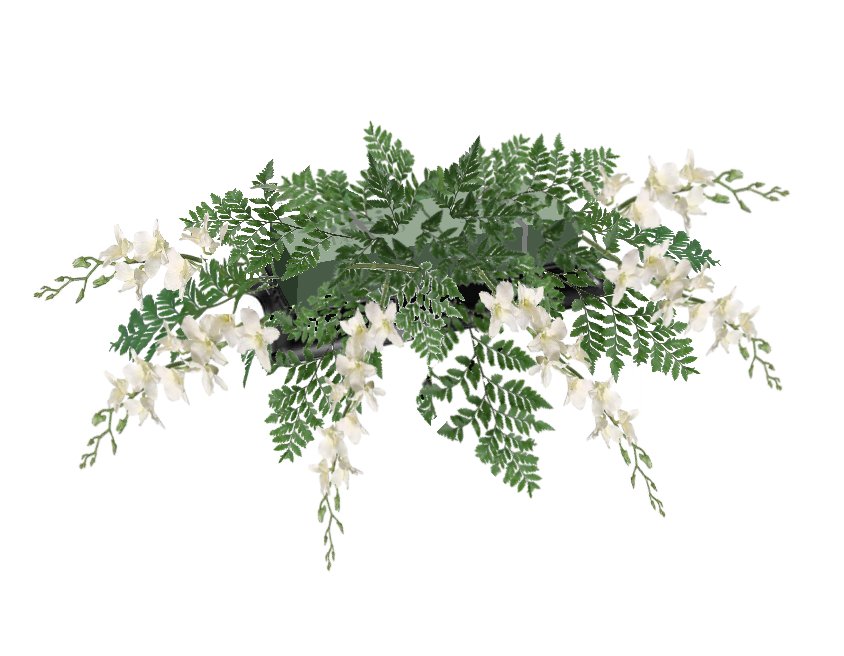 Cut two more stems almost in half, inserting both pieces on the top, angling slightly forward and to the outer sides.
Use the rest of the stems for insertions into the top.
Insert the last long length of dendrobium right in the front, angling down in a graceful sweep over the table front.