Hand tied wedding bouquet
Following links on this website and making a purchase could result in a commission to the owner of the website
A hand tied wedding bouquet can be designed in different ways.  I've already demonstrated the most common method of holding the flowers in one hand and adding in more stems with the other.  If this technique proves too difficult, you can also create your flowers by using a flared vase.
If you have difficulty getting your stems to stay in place, you can grid your vase before starting with clear roll tape.  Just make a "tic-tac-toe" pattern across the top of your vase and insert the stems into different openings made by the clear tape.
Clean all your flower stems and strip them bare of leaves, thorns and low laterals.  Now insert your first green to drape over the right side of your flared vase.  See how I did this with naked seeded eucalyptus.below.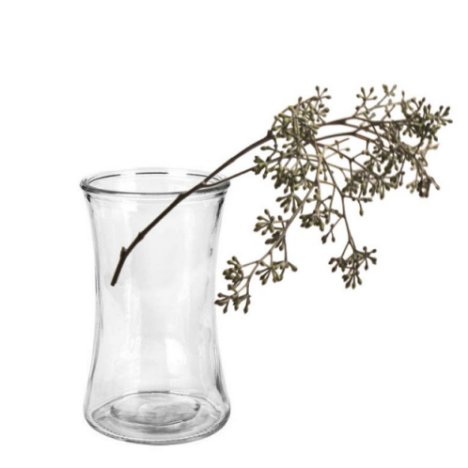 Balance off the opposite side by inserting a similar greenery stem on the left side of the vase.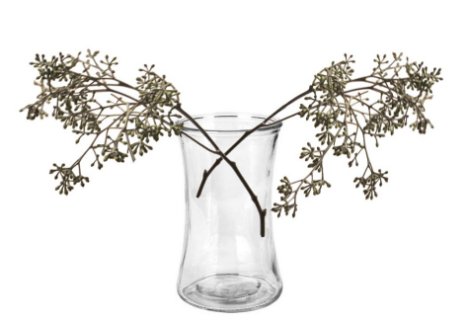 Now place a contrasting greenery (like this bupleurum) at the back, right next to the right seeded eucalyptus.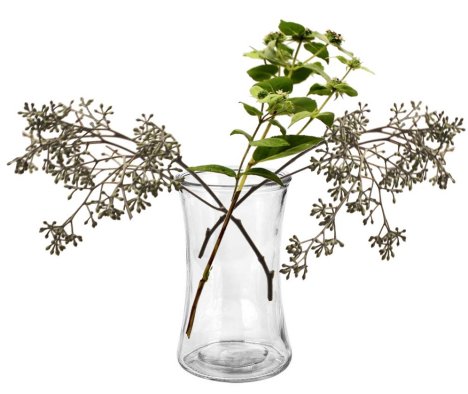 Place another stem of bupleurum on the left side, letting it lean slightly backwards.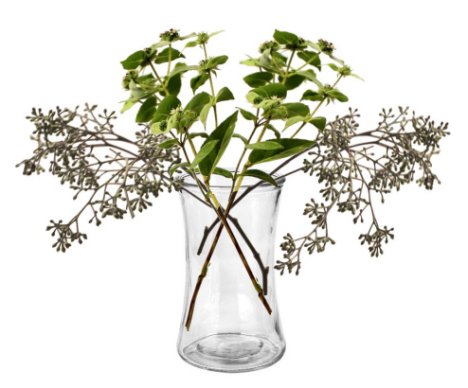 Now I added more seeded eucalyptus, this time using the variety that includes the leaves.  I've also added in some shorter pieces of variegated Italian nigra in the center of the design.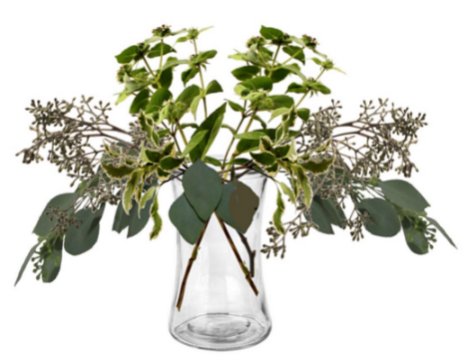 I fill in the center even more with different kinds of greens with intent to add lots of different shades and textures.  Here you see Dusty Miller leaves and bright green Boxwood.
I also love using Baby Blue Eucalyptus that is so popular in modern bouquet designs now.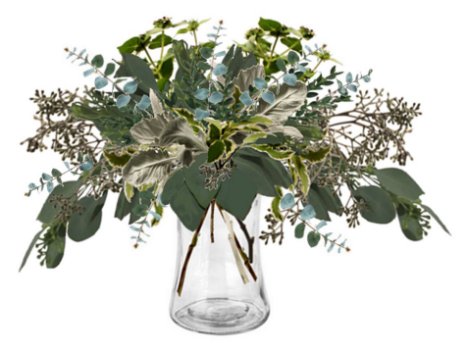 After creating the framework with the greens of your choice, you can carefully insert your flower stems in the center of the design before lifting out of the vase and tying off with either wax string or waterproof tape.
I've included several demonstrations of creating hand tied designs.  For flowers that don't hold up well in the heat, you may want to check out my mock hand tied designs.  They have the best of both - a constant water supply AND the beautiful look you want!  Thirsty flowers include hydrangeas, garden roses, Gerbera daisies and viburnum don't hold up in hand tied wedding bouquets - especially outdoor weddings.  
You will also notice that many of my tutorials and recipes include substitution suggestions for flowers that don't hold up well or have a short growing season.  Don't feel like you have to create the bouquet exactly as shown . . . substitute YOUR favorite flowers and colors to personalize your own wedding palette.
HAND TIED BOUQUET BASICS