Modern bouquets
Following links on this website and making a purchase could result in a commission to the owner of the website
Modern bouquets feature large, unusual flowers and lush greenery.  Earlier hand tied designs tended to be tightly compacted in a round shape, usually omitting greenery.  As you can see, lots of texture is introduced in this bouquet with different sized flower heads.  Don't worry about a perfect round shape, instead opting for a wider spread between the flowers and greens.
The following was used for this tutorial, but feel free to substitute colors or other flower varieties to fit your own color palette.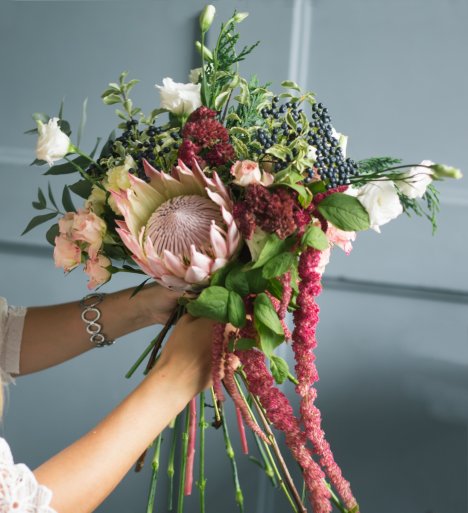 Tropicals are a gorgeous addition and very popular with today's wedding flowers.  Most tropicals, such as this King Protea, have a long flower life and hold up very well.  Both the red and pink varieties are available all year round and white ones are available between August and November.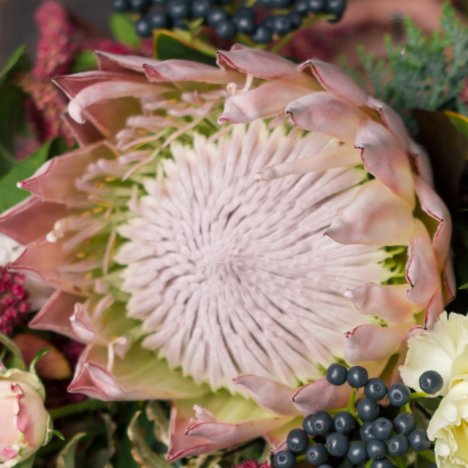 The main problem with angelica is that is has a very short growing season and is only available around August.  Don't worry - other flower varieties can easily be substituted to give you a splash of burgundy in your own design.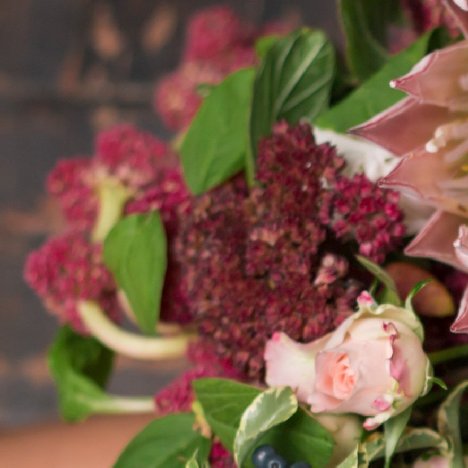 I love privitt berries for their deep blue color.  Again - short season for this cool berry is August and September, so you may have to substitute something like hypericum, which is available all year long.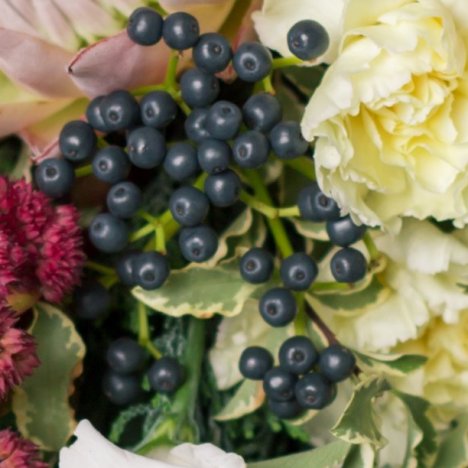 For a long while, brides seemed disdainful of adding carnations into their modern bouquets.  Thankfully, this highly versatile flower has come back into vogue again!  They are available in a wide range of colors (including beautiful shades of purple and lavenders) and are available all year round.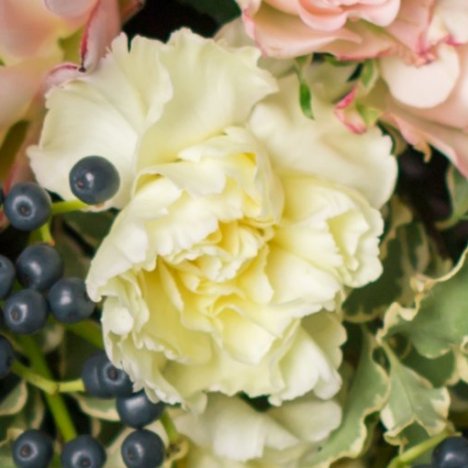 Italian Nigra is a variegated form of Pittosporum.  It is durable and works well for any flower design.  It has a lot of side laterals that can be cut into shorter sections and used for corsage and boutonniere work to make your wedding bouquets.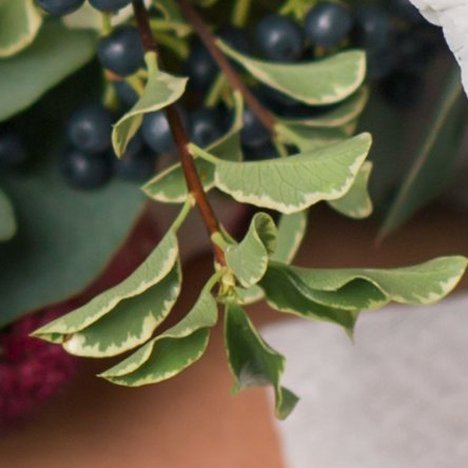 Ah . . . the beautifully versatile lisianthus.  This lovely flower comes in white, pinks and purples, with some bi-colored varieties of those colors.  The most important thing to remember is to separate the flowers while in a bucket.  If too crowded, the moist petals can breed bacteria, quickly deteriorating the flower head.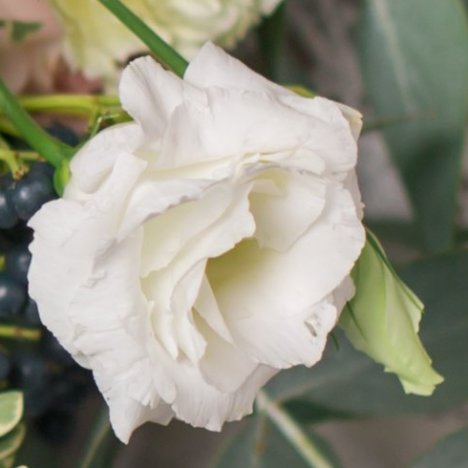 Sweetheart roses, also known as spray roses, carry more impact as a mass of several on one stem.  Cut off the lower laterals that would be trapped in between the other flowers and use those later for both corsage and boutonniere work.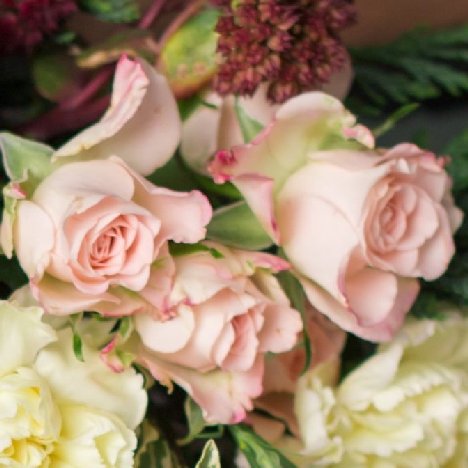 You'll notice the product list above sometimes suggest a substitute.  I do this because some of the modern bouquets I feature have flower varieties or greens that have a very short season and aren't available year round.  I provide substitutes to either save the bride money or suggest something that is available year round.
Now we're ready to move on to the actual construction of the bouquet.  Begin by lining all your flowers and greens up, preferably in vases with water so they can stay hydrated while you are assembling your bouquets.  You'll want to set up for easy access, since one had will be full with the bouquet.
Be sure your tools are also laid out for easy access.  You'll need scissors, pruners (for cutting heavy and woody stems, and either waterproof tape or waxed string for tying off the bouquet later.  Don't forget to process your flowers correctly and make sure they have hydrated for at least a couple of hours before designing.