hand tie bouquet
Following links on this website and making a purchase could result in a commission to the owner of the website
A hand tie bouquet is typically finished with a ribbon wrap of some kind.  The only backdraw to a ribbon is that it should be done at the last minute, right before taking the flowers to the church.
Remember that these bouquets need to be kept in a vase of water.  This means the the ribbon can get wet or dirty from the water.
I love using the decorative wire by Oasis.  It comes in a lot of fun colors, only takes minutes to do and it is impervious to water damage!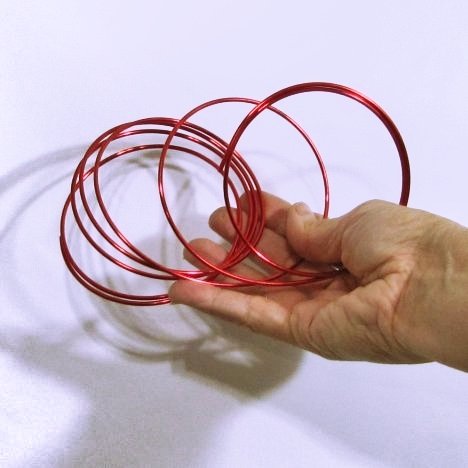 I start by laying the cut end of the wire up against the flower handle, all the way up and through the flower stems.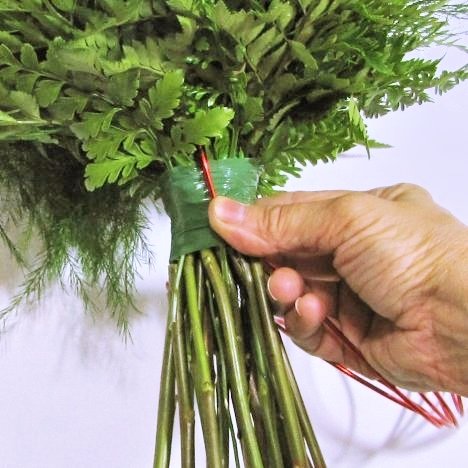 I actually "hook" in on the other side.  This secures the wire firmly into the bouquet.

You will then begin carefully winding the wire around the bouquet handle, making sure to cover that cut end of the wire.

I like doing a tight wind, so that it mimics the look of a shiny ribbon.

I finish by taking needle nose pliers and turning the bottom cut end of the wire into a tight circle, making sure the sharp cut end is buries into the stems so it can't catch or snap fabric or hands.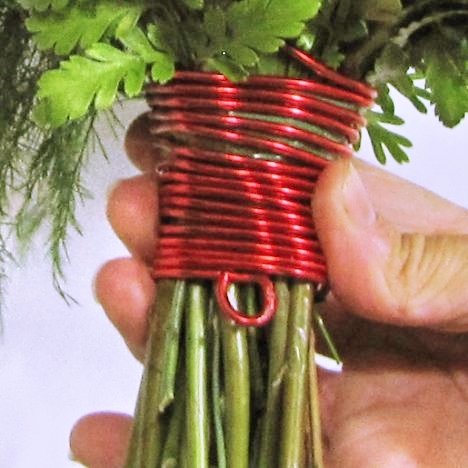 The bouquet can now rest in a vase of fresh water, with no worries of staining ribbon or having to ribbon wrap at the last minute.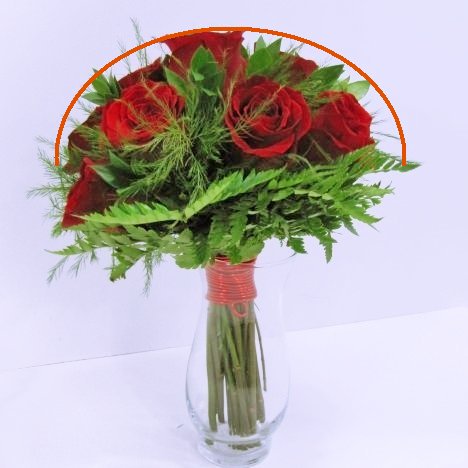 Finish by using your bunch cutters to cut the stems off exactly the length you want them to be, keeping the edges even and uniform.

Although this hand bouquet tutorial seemed rather long, you'll find it goes quickly as you begin to get the hang of turning and taping the bouquet!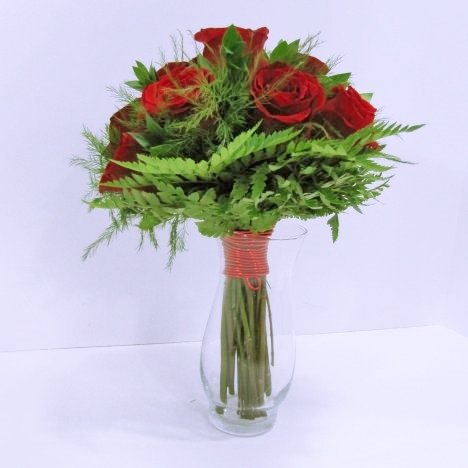 The flowers should be kept in a cool area, away from heat sources or sunlight.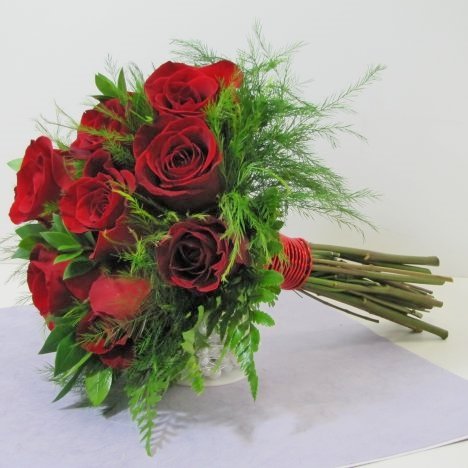 I do like to keep my bouquets and corsages refrigerated if possible.  If you don't have room, simply turn down the air conditioning (or open a window a crack and shut off heat vents if it is winter time).  Please keep your flowers in water that has been treated with a cut flower food.  Professional flower food is especially formulated to keep flowers at their peak longer than plain water. 

Follow directions on the container.  Using more food won't hurt the flowers - but it is a waste of your product.
I ALWAYS mist all my designs well with a flower sealant.  Allow it to dry before refrigeration.  This seals and hydrates the petals, preventing moisture loss. 
Remember - a home refrigerator and air conditioning pulls moisture OUT of the air.  A professional floral cooler ADDS humidity to the air.  The Finishing Touch helps counteract this problem.
HAND TIED BOUQUET BASICS