grooms buttonhole
Following links on this website and making a purchase could result in a commission to the owner of the website
This grooms buttonhole starts with three leaves pleated and stapled.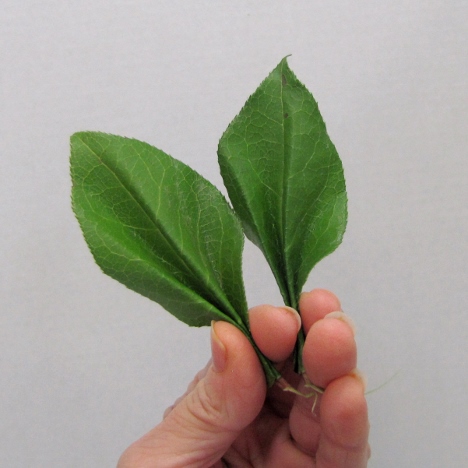 Then staple the leaves together on the edges.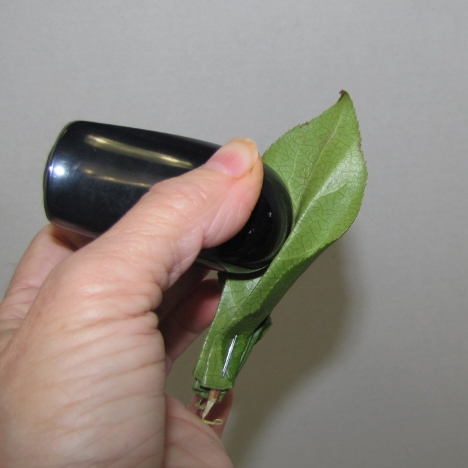 Staple higher up so the leaves will spray open like a pleated fan.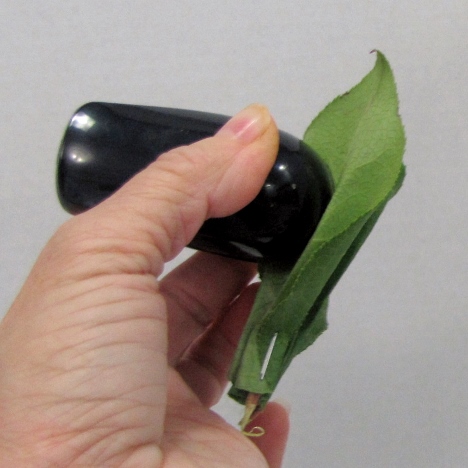 The final look should be like the picture below.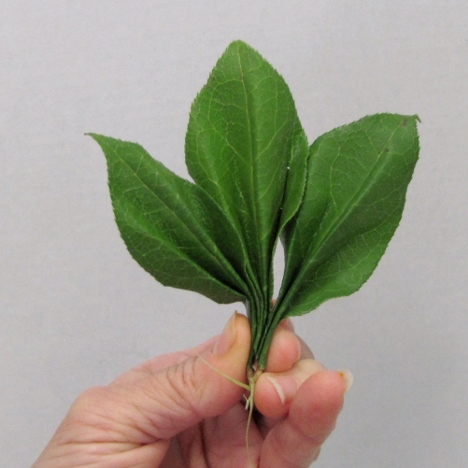 Pleat two more salal leaves so you have a total of three and staple the edges together so they stay connected.
Pierce the bottom of the leaves with a 26 gauge floral wire.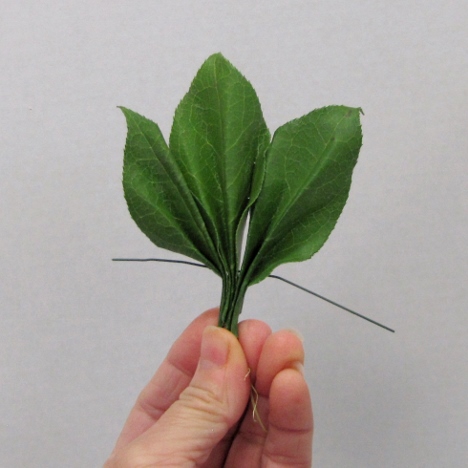 Bend the wires down parallel to make a wire stem.

Finish by covering the wire with floral tape.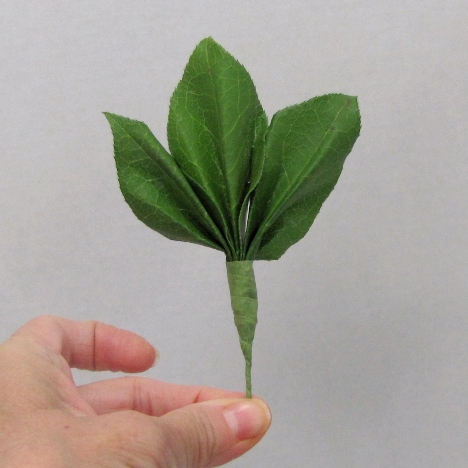 Fresh daisies usually have multiple flower heads, so you get a lot of blooms for one grower's bunch.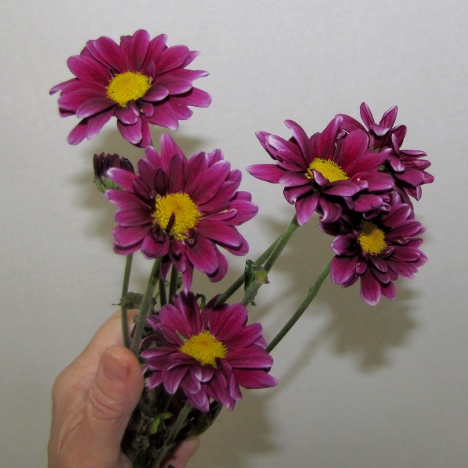 I'm going to use two perfect daisy heads for this boutonniere.  I want to strengthen the flower head and make it so I can bend the face of the flower forward.
I'm going to use a 26 gauge wire to add to the stem.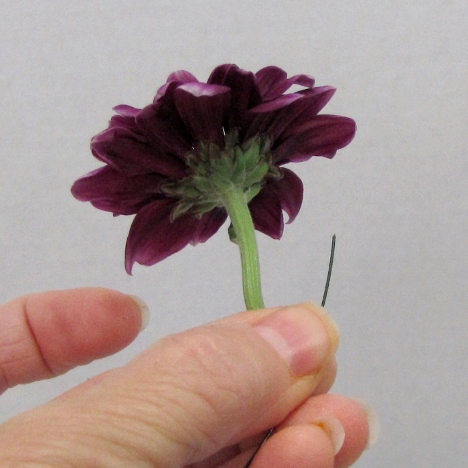 Pushing up parallel to the stem, push up thru the entire flower head.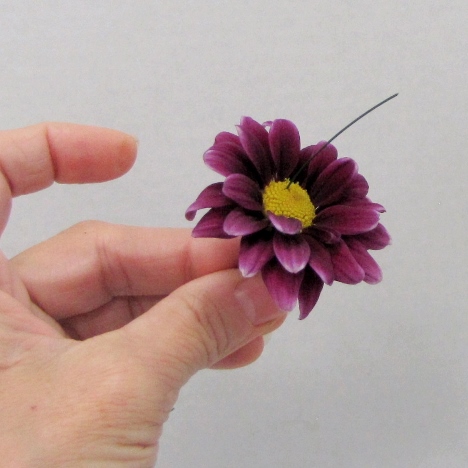 Bend the end of the wire into a fishhook or hairpin shape.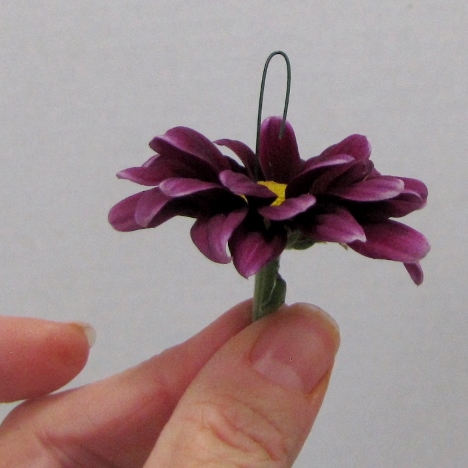 Pull the wire down gently until it is concealed in the flower center.