fall buttonhole
Following links on this website and making a purchase could result in a commission to the owner of the website
A fall buttonhole can be created with autumn flowers, such as button mums.  I like wiring button mums to give them a more flexible stem for this wedding boutonniere.  This allows me to gently bend the flower head forward later without snapping the head off the stem.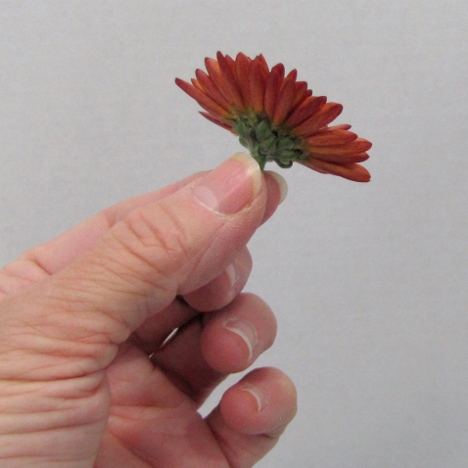 Lay the wire next to the stem, pushing it up through the flower head.  Create a hairpin hook and then pull it down (buried inside the center of the head) to make the flower head really secure.
Tape with florist tape.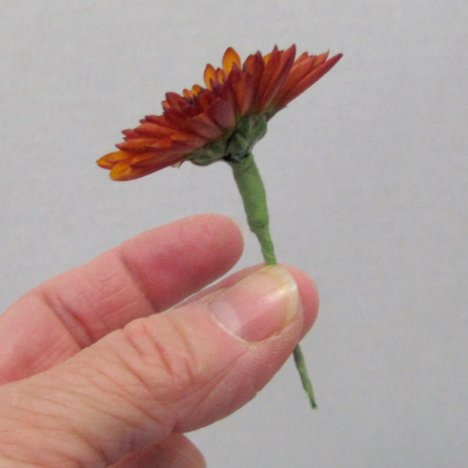 Don't be afraid to give longer stems to work with.  You can snip off the excess later.  You will need a longer stem for the top button mum of the boutonniere.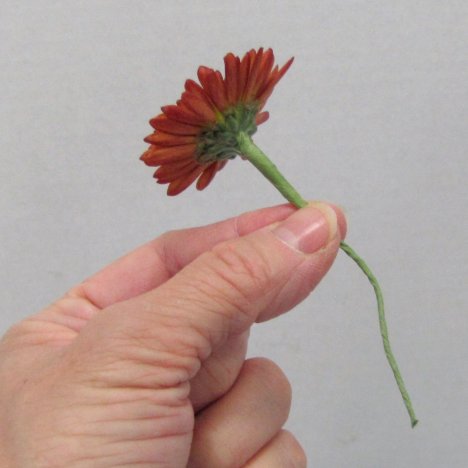 Lay the longer stemmed button mum against the wire loops and tape into place at the twist.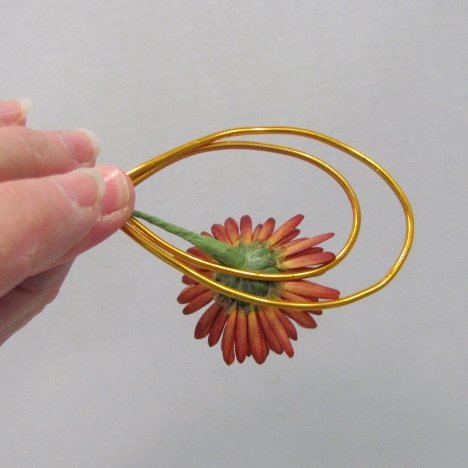 The button mum should curl up along the left side of the wire loop.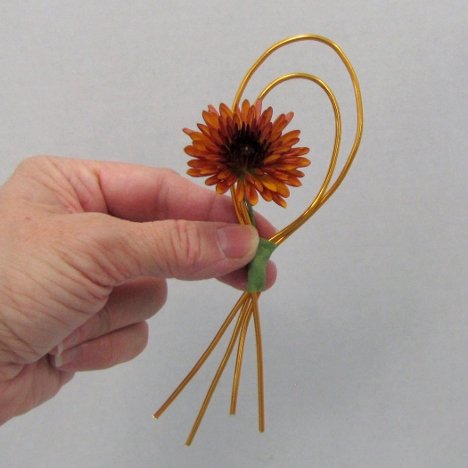 Take a second wired button mum and lay the head snugly below the first button mum.  Tape into place with florist tape.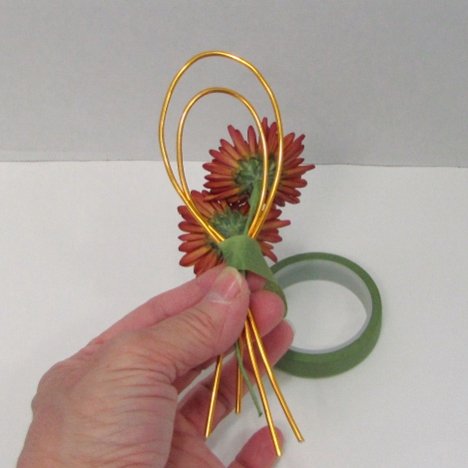 Pull away any excess taped stem and bend it backwards.  Be sure not to loosen where it is taped to the gold wire.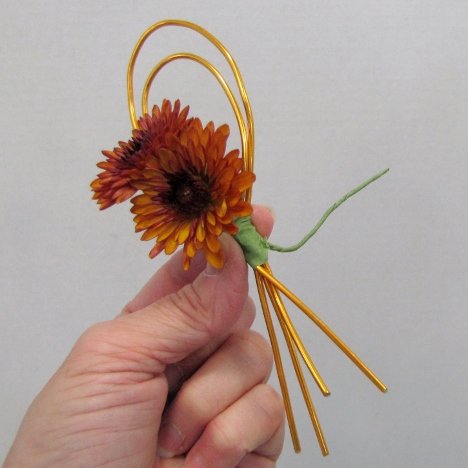 Snip away the excess taped wire with wire cutters.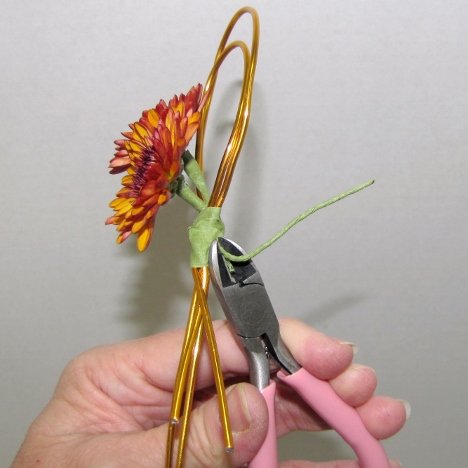 Use the tip of your wire cutters or needle nose pliers to gently curl the decorative wire ends into a tight spiral.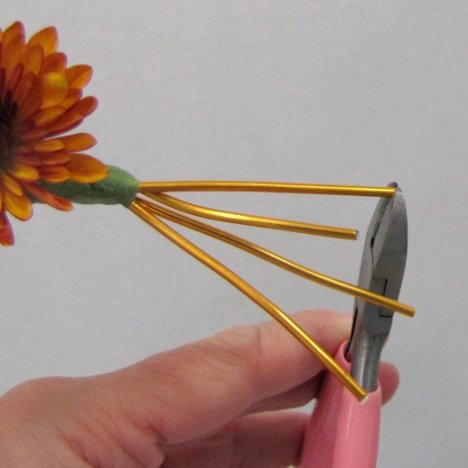 Be careful,  It's easy to leave unattractive cut marks on the soft colored wire.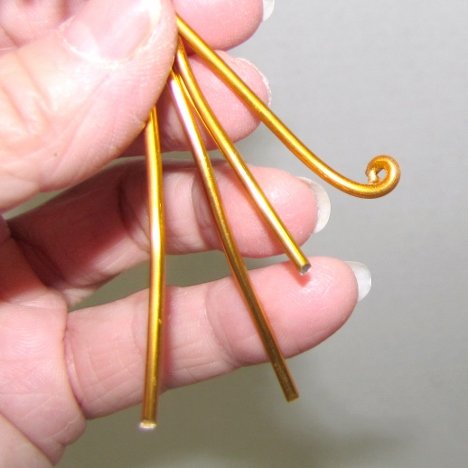 Curling the cut ends ensures there is nothing sharp to snag clothing or fingers, plus gives a decorative finish to the wire.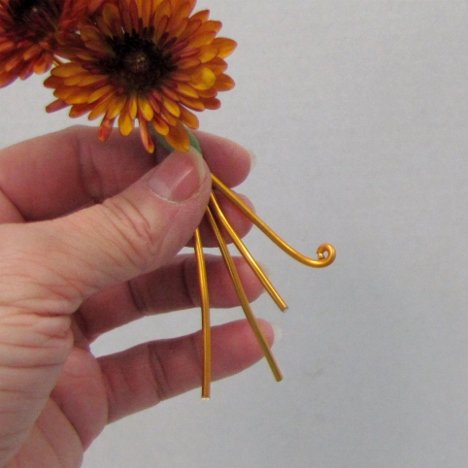 Repeat for the other cut wires.