autumn boutonniere
Following links on this website and making a purchase could result in a commission to the owner of the website
This autumn boutonniere is enhanced with lily grass.   This decorative grass is a favorite greenery of mine.  I like using it in wedding boutonnieres, corsages, bridal bouquets and centerpieces.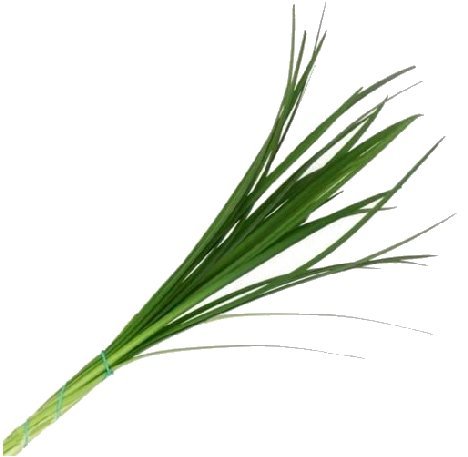 Lily grass is broader and stiffer than bear grass

I laid the tip of one blade across the decorative wire loops.

Cut off at a sharp diagonal at the bottom of the grass, just above the curled wire tips.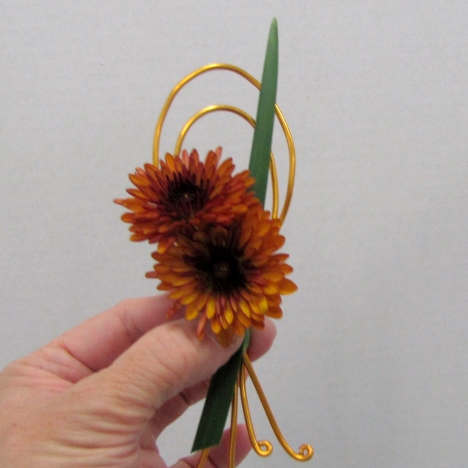 Here's a side view showing the placement of the lily grass at the bottom of this boutonniere.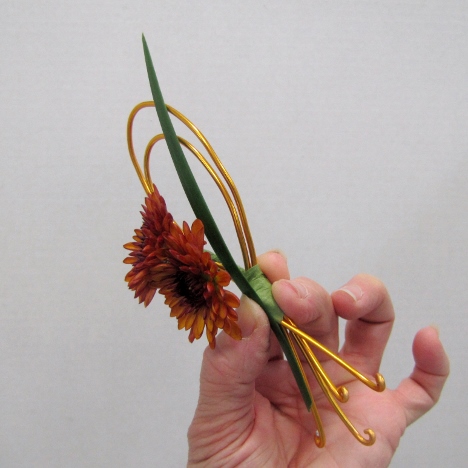 Tape into place with floral tape, securing it to the wire loops at the twist.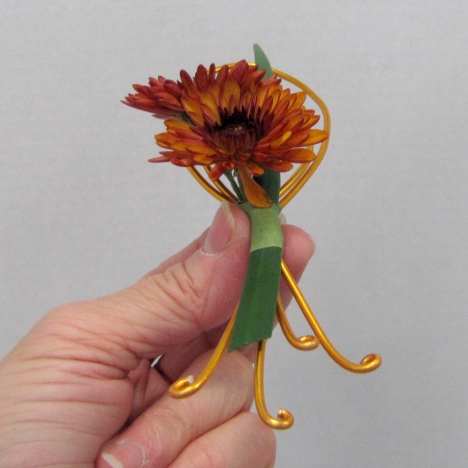 I now add the second half of the lily grass blade to the wedding boutonniere, giving it a sharp clean cut on both the top and bottom.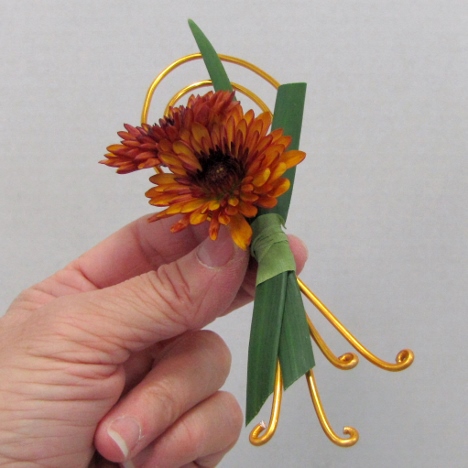 I'm now going to add a third button mum on top of the lily grass accent.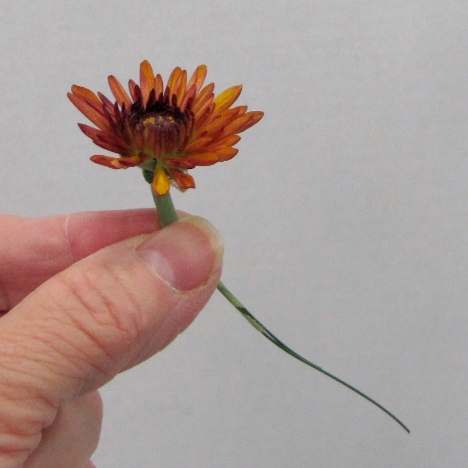 I tuck it under the second button mum, fitting it up snugly into the design.

Tape into place with floral tape and cut off the excess wire stem of the button mum.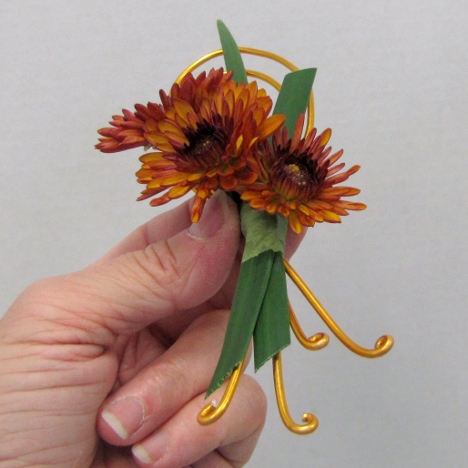 I'm going to add one more wire accent to this wedding boutonniere.  My intention is to cover up where the florist tape secures the flowers to the looped wire.
Coil a piece of the decorative wire tightly using your wire cutters.
I leave one up trailing upward, so it looks like it is coming down off that looped wire above.  Glue into place with floral adhesive.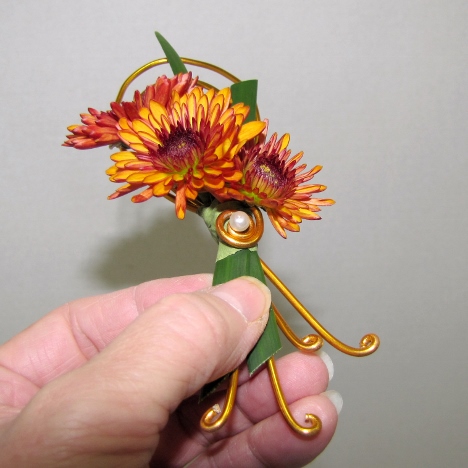 I cut a pearl headed corsage pin off short and dipped the cut end into floral adhesive and then pinned in the center of the decorative coil.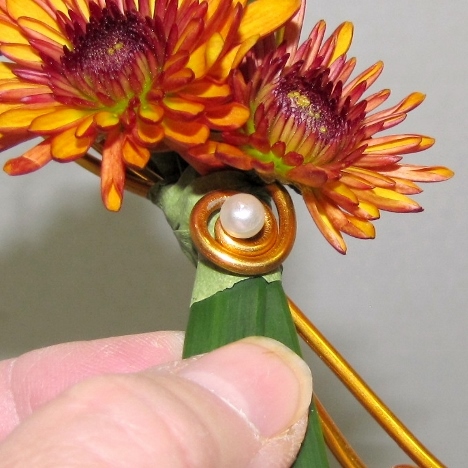 The results is a very fast, but attractive, wedding boutonniere that your groom would be proud to wear!  Use the same technique for any small flower heads and different colors of wire.
Decorative diamante pins can be used instead of pearl headed pins.  Both the diamante pins and the pearl pins come in lots of different color choices to match your own wedding colors!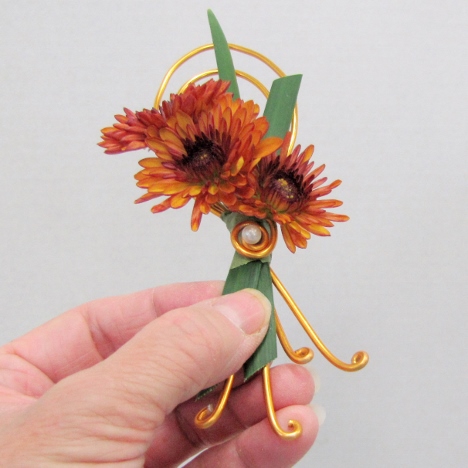 Attach the wedding boutonniere by inserting a corsage pin behind the lapel and up into the flower heads.  Use two pins for extra security.  You can use magnets (gluing to the back) if you don't want to use pins.  Be aware that magnets should not be used with anyone who has a pacemaker or other similar devices.  Always check ahead of time before using a magnet.
This attractive boutonniere is very easy to make and is lightweight, to it pins securely without drooping to the lapel.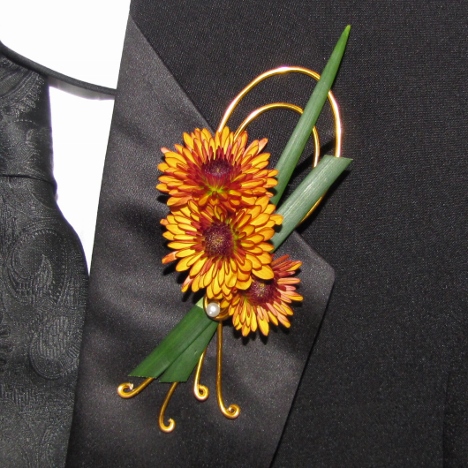 Spray all your corsage and boutonniere work with a flower sealant such as Finishing Touch or Crowning Glory. I use this on ALL my wedding work, since it helps keep flowers fresh longer.