daisy double boutonniere
Following links on this website and making a purchase could result in a commission to the owner of the website
Salal leaves are a marvelous choice for using in wedding flower designs.  The perfect traditional leaf shape is great for bouquet collars, church florals, and reception centerpieces.
You can see a single grower's bunch has a generous amount of leaves.  One stem can do two boutonnieres or a corsage.  One bunch is enough to accent a two or three bouquets and do 10 boutonnieres and several corsages.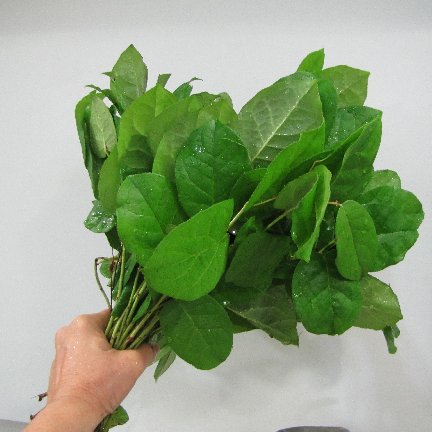 Salal tips are attached to the center stem and twist and turn slightly.

I spray all my fresh greenery with a leaf polish such as Leafshine.  Leaves arrive from the wholesale farms dirty and laden with pollen.  Water rinses sometimes leave a white splotches from hard water residue. Leafshine cleans greenery and leaves a glossy finish when dried.

Use the spray for greens only.  Fresh flowers need a sealant such as Finishing Touch or Crowning Glory.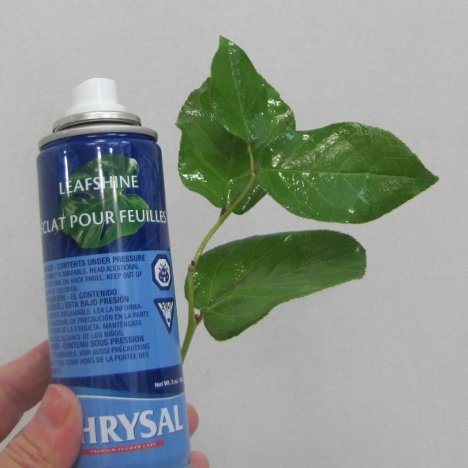 Let's get a little creative with our salal (lemon) leaf.  I love the look just the way it is, but am going to add a little more interest with folding the leaf so it has some pleating to it.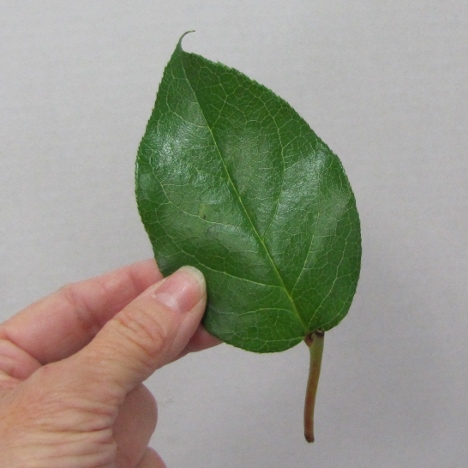 Take off the bottom stem and fold the leaf into a fan pleat.

Don't be afraid to crease the edges to make the pleat stand out.

Press tightly between your forefinger and thumb.

This is how the leaf will look.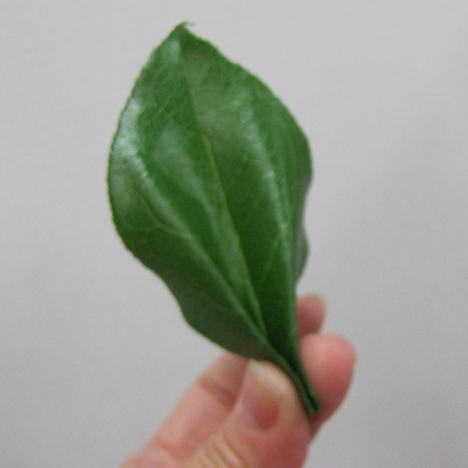 Now piece the bottom with a 26 gauge wire, pushing thru the bottom and thru the pleated part.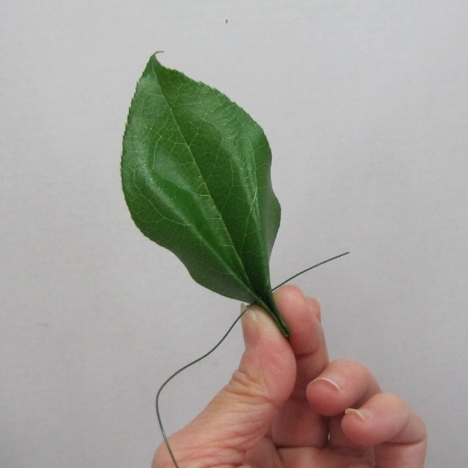 Give a quick wrap and bend down the wires to form a new stem.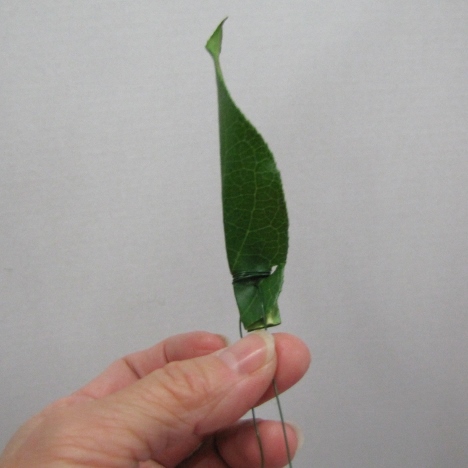 Be careful not to tug too hard and tear the leaf apart.
Tape with floral tape right over the leaf at the bottom.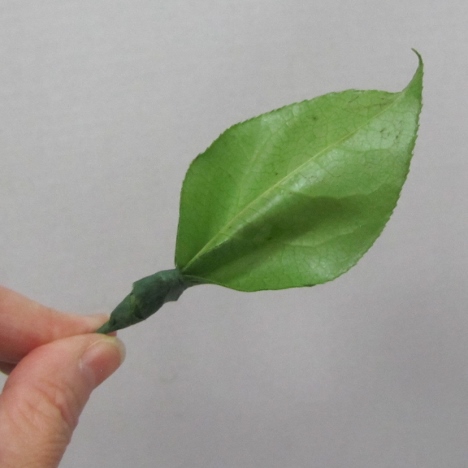 Here is the finished leaf, complete with an interesting wave.  These get much faster once you get the hang of it.