daisy buttonhole
Following links on this website and making a purchase could result in a commission to the owner of the website
This daisy buttonhole will be delightful with the addition of greenery.  Place the lemon leaf behind the two white daisies as shown.  Tape the leaf to the back of the daisies, which have already been taped together.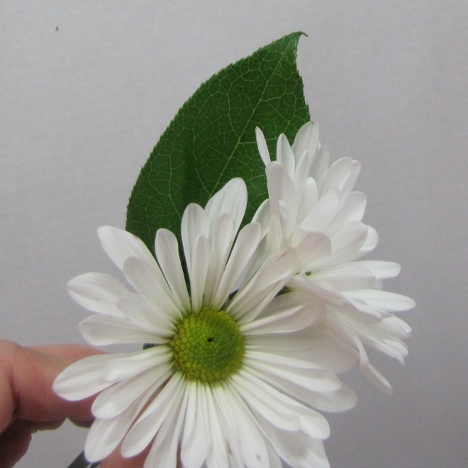 Press the leaf firmly against the back of the flower heads.

Allow enough of the leaf to show - the waves in the leaf creates an interesting dimension when pinned against the lapel.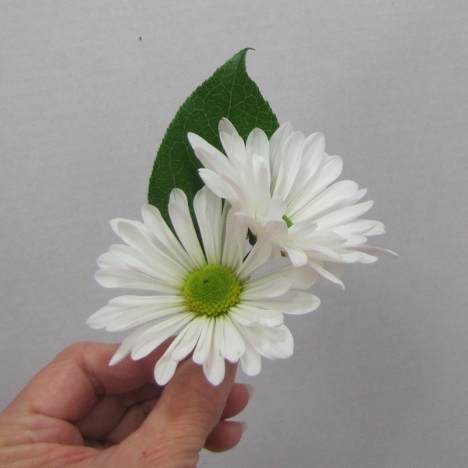 Quickly tape into place.

Here's a side view of the boutonniere so far.

Everything should go into the thought of your design, from the way the flower heads are turned and twisted to how the leaf creates an interesting fold.

I'm now taping a second salal leaf in the same manner as the first.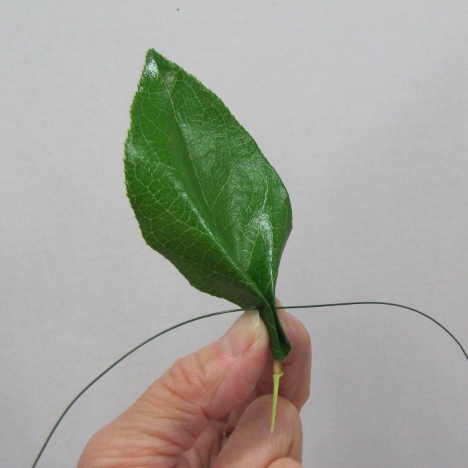 You get very fast in putting your mechanics in your flower designs after you have done it for a while.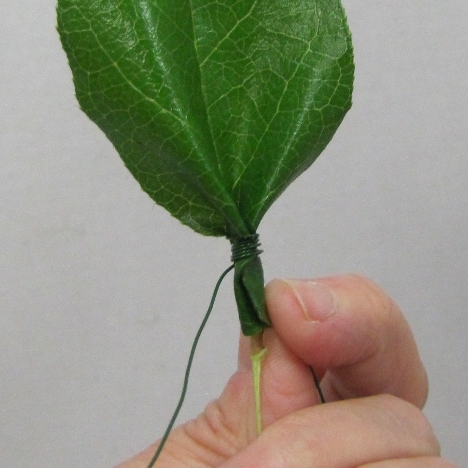 Place the second leaf on the right side on the back of this daisy boutonniere.  Drop it down lower than the first leaf.

Tape into place using green florist tape.