daisy boutonniere
Following links on this website and making a purchase could result in a commission to the owner of the website
The key to floral design is paying attention to details.  Skip the cheesy big bows (a no-no for bouts) and learn how to be creative with fresh greenery and unusual creative accents.  
Why do professionals charge so much for boutonnieres and corsages?  It's because their designs look "different" than simply taping a rose and pinning it to a tux.  They mix in different textures by using leaves from a variety of different greens.  They wrap the stems with ribbon or add colored wire accents.  Making special designs takes a little more effort - but it is worth it in the end.
Even simple daisies can look awesome when you pay attentions to the details.  You can do it yourself WITHOUT spending the big bucks!
For this design, you will need the following products:

I love the perfect look of daisies.  They are wonderful for corsage and boutonniere work because they are enduring and last long even without a water source.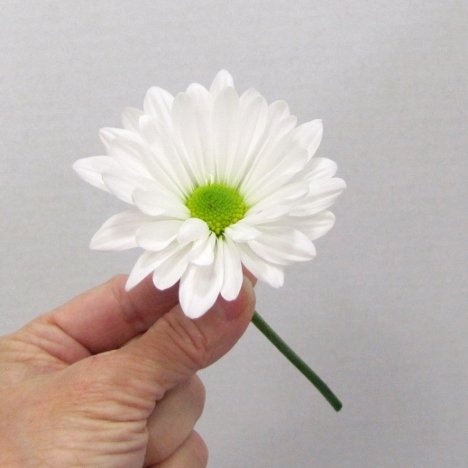 I'm going to take advantage of the natural curve the the flower stems.  Boutonnieres are flowers that are pinned to a lapel, so the flower head needs to curve outward so the flower face shows.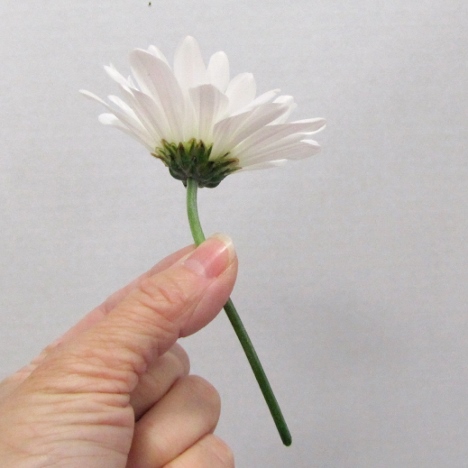 I am going to wire the flower so that it strengthens the head.  Nothing is more annoying than to have a flower head snap off while you are designing.
Lay a 26 gauge wire against the flower stem and push the point up into the head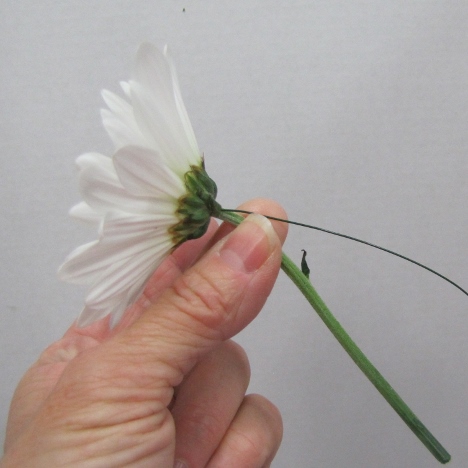 Then wrap the wire down the stem.  If you wish, you can push the wire up thru the flower center and create a hook that you pull back down into the flower center.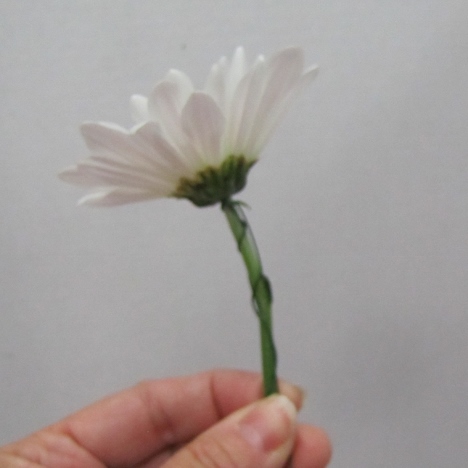 Tape down over the wire down the flower stem.  Pull the tape as you go, so it stretches and adheres to itself.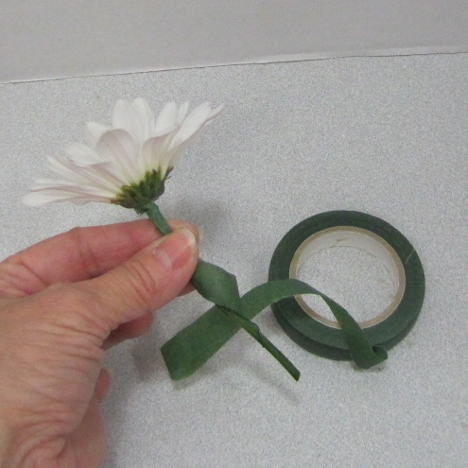 Wire and tape a second daisy stem just like the first.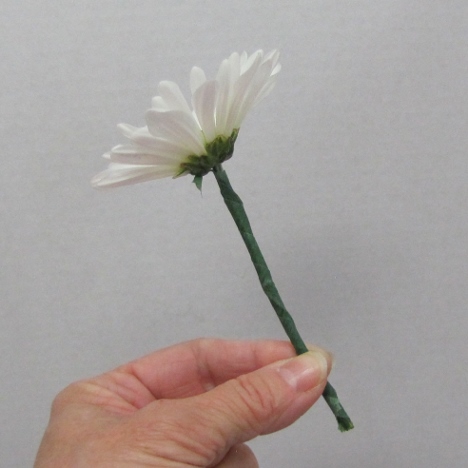 Gently bend the flower stem forward so the daisy head faces forward.  Be careful not to break off the head.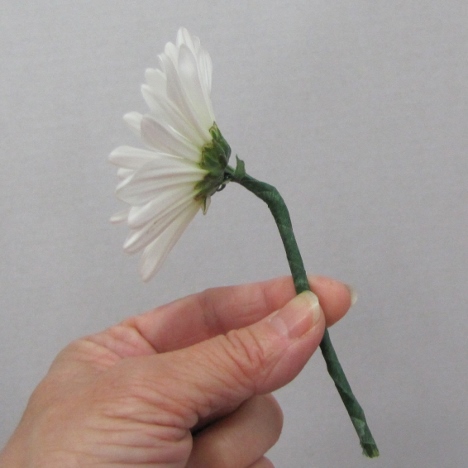 Lay the bent flower head against the first daisy that still faces straight upward.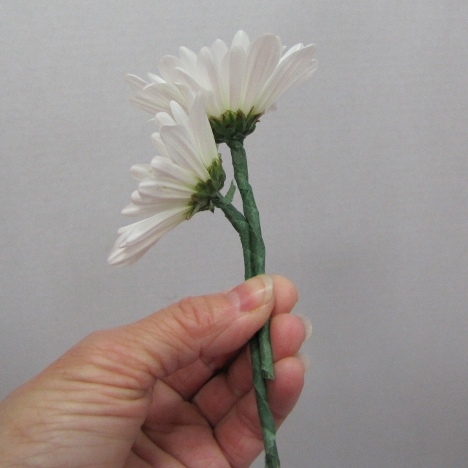 Nestle the flower heads close together so no spaces show.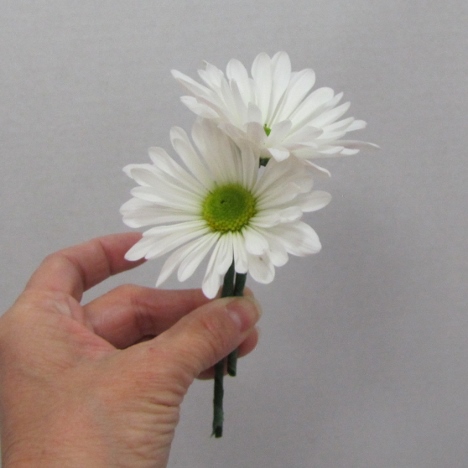 Here is a side view so you can see how the flowers look taped together.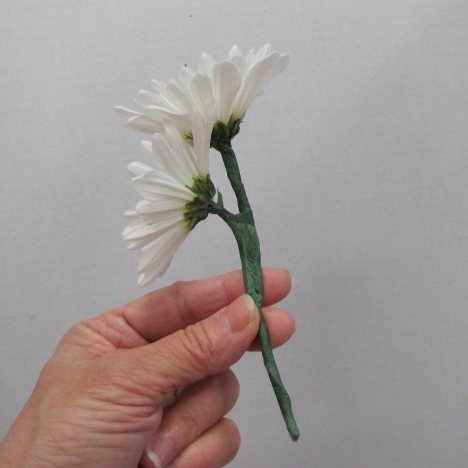 I turned one flower head slightly to the left so it looks like pictured below.