white buttonhole flowers
Following links on this website and making a purchase could result in a commission to the owner of the website
This white buttonhole is more interesting with different green varieties.  Leather leaf fern is a staple in all flower shops.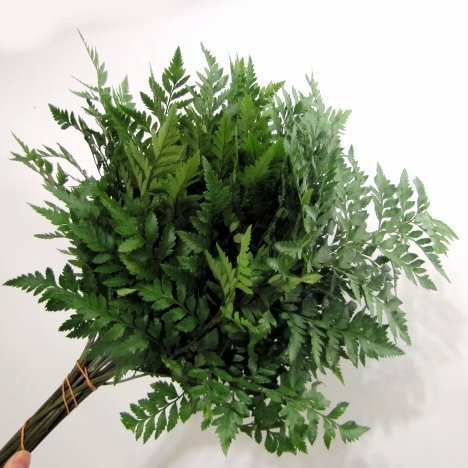 One leaf has several perfect fronds coming off the main stem.  Cut these fronds off to add to boutonnieres.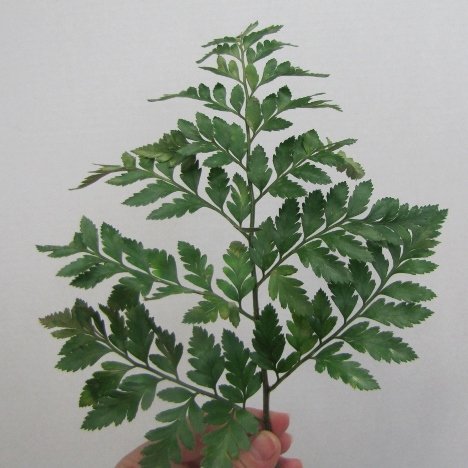 You may have to strip off the bottom leaf or two so you have a little stem to tape.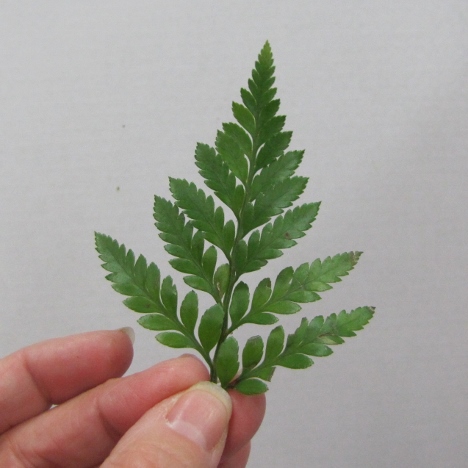 I tucked a small piece of leather leaf into the right side of this boutonniere, right in front of the last salal leaf I just taped into place.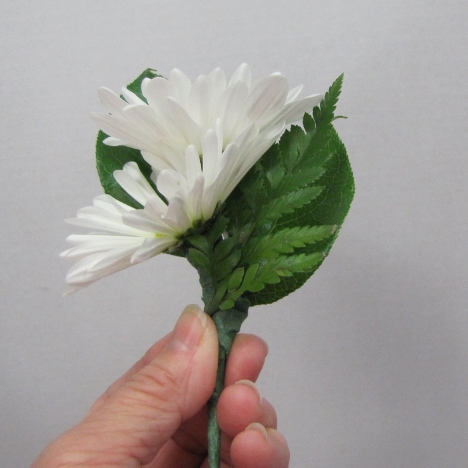 Using a second leather leaf frond, I'm going to add another piece to the left side of the boutonniere.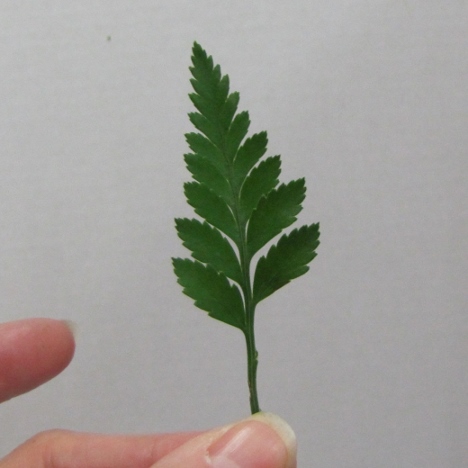 Lay the front against the side of the boutonniere.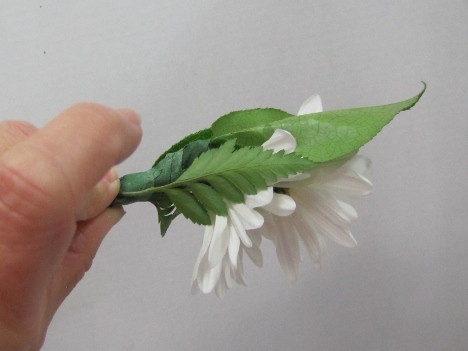 Tape into place, cupping the greenery under the bottom flower head.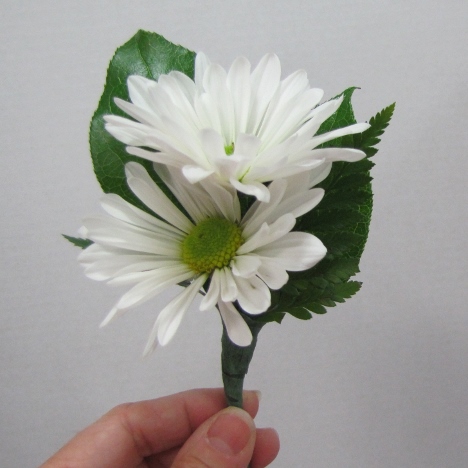 I love so many different kinds of greens - but Israeli Ruscus is a particular favorite.  Buying one bunch of several different kinds of greens will add a whole new dimension to your flower designs!

The leaves have a slightly cupping shape, but are broader than the narrow leaves of Italian Ruscus.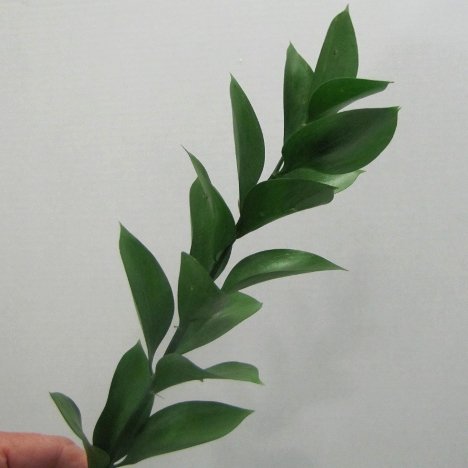 I strip off leaves so I can wire them individually, leaving the top leaves on stems and setting them aside to use in my bouquet work.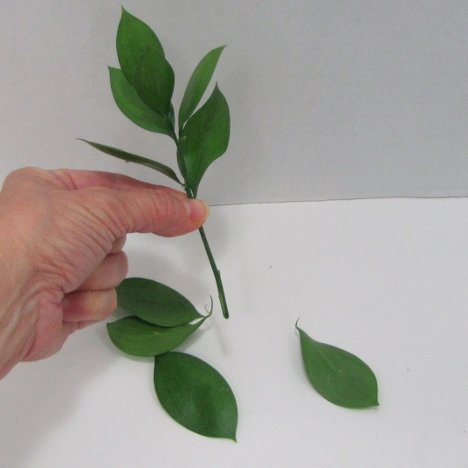 You can also easily cut ruscus into several leafed sections, great for using in bouquets and centerpieces.  You can get a lot of design power from a few stems this way.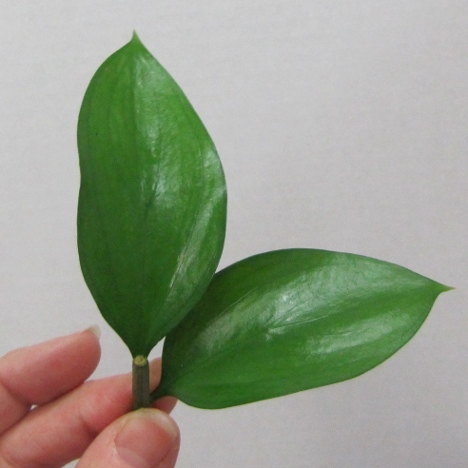 Wire individual leaves for use in boutonnieres using the stitch method with a 26 gauge wire.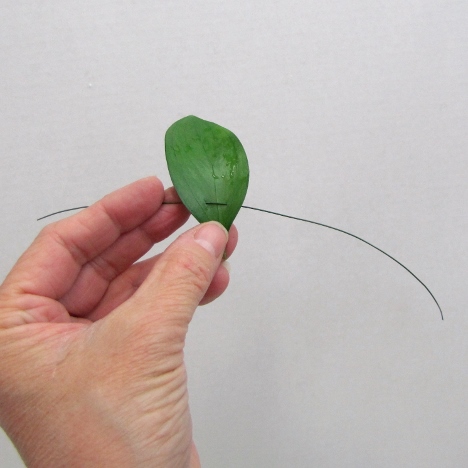 Bend the wire down parallel and twist around the bottom of the leaf.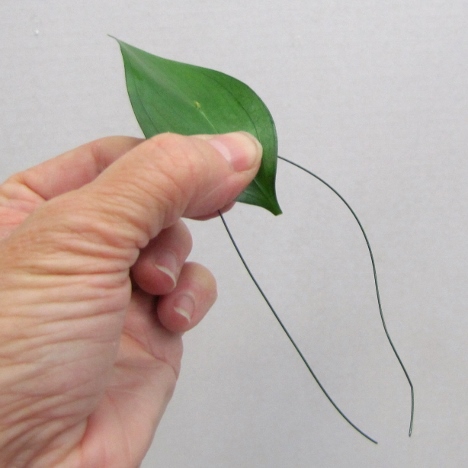 Give a twist down the wires to create a single stem.

Tape with floral tape, starting up high on the leaf bottom.

Once wired, I can dramatically bend and manipulate this leaf anyway I want to add to my boutonniere design.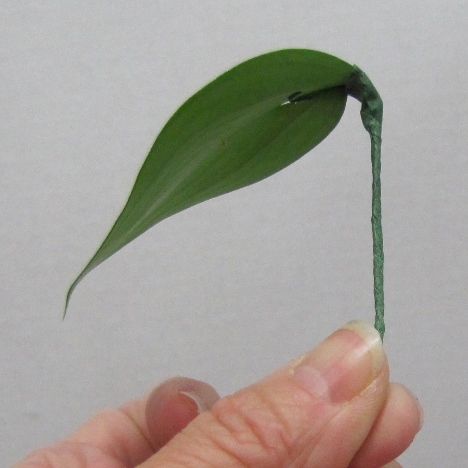 I'm tucking this leaf under the bottom left, under the daisy bloom.