babys breath wedding candelabra
Following links on this website and making a purchase could result in a commission to the owner of the website
When using baby's breath on your wedding candelabra, be sure to use FRESH . . . not dried.  Dried baby's breath can light up quickly near an open flame.  It's better to use fresh gypsophila for wedding candelabras and mist it with Finishing Touch or water before the ceremony.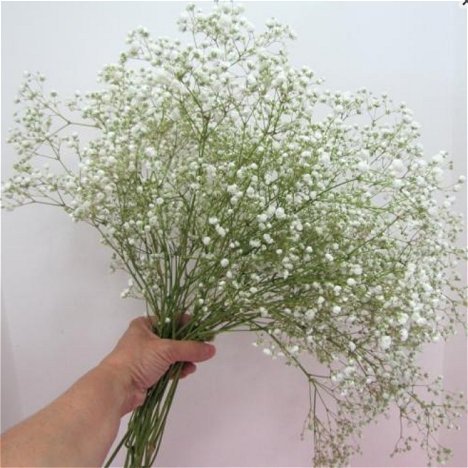 Sold in grower's bunches, they are packed by weight rather than counted out by stems when processed at the flower farm.  When it first arrives, it looks mashed and flat.  When cut and placing in a bucket up water, the little white blooms will begin to open.
I'm going to lightly fill in these designs with sprigs of baby's breath.  I want a delicate look with the beauty of the greens themselves still showing through.
Cut off short sprigs with your floral knife.  The cut ends glide smoothly into the wet foam.  Flowering the design really only takes a few minutes compared with greening in the design.

You can green in all your designs days in advance and add the flowers on Friday if you desire.  Greens are long lasting and will hold up beautifully designed on a Wednesday for a Saturday wedding.
Just don't forget the Leafshine and to turn the air conditioning down and darken the windows.  Don't leave the greens near a hot window.
Although the hearts look similar, they don't have to be perfect matches to each other!  Substitutes for baby's breath can be wax flower, fever few (tiny daisy like flowers) or static.
The filler flower can be very random, giving it more of a garden feel.  Don't forget the sides of the hearts.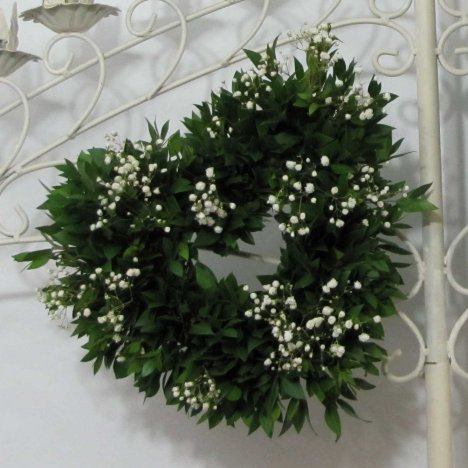 Again, always step back and take a look at how your design is coming along from a distance.  See how the staggering of the hearts give it a more whimsical look?

Quickly fill in the second heart with the baby's breath as well.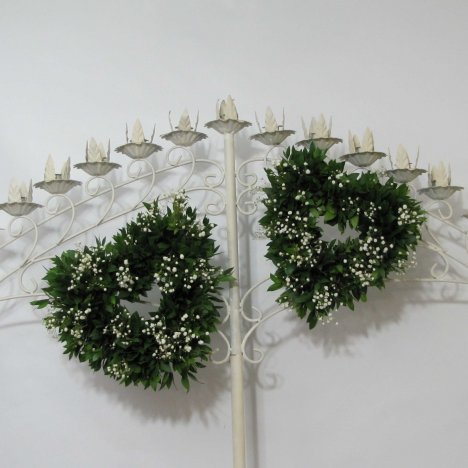 Let's make these decorations for a church wedding pop with some extra color!   Vivid spray roses open up beautifully in the warmth and several flower heads are on each stem.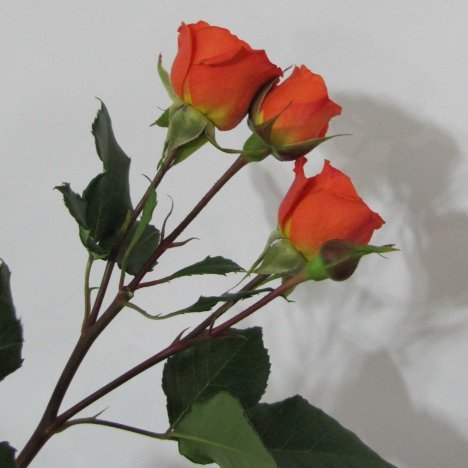 You can immediately see how great a little color against the glossy green leaves is going to look.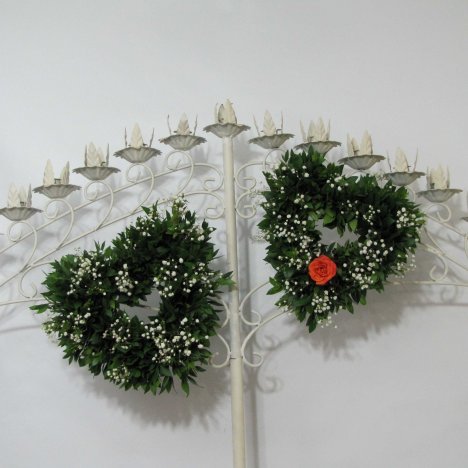 Don't be afraid to give a little length to your stems so they stand away from the heart.  I clustered the flowers and left a great deal of the heart green . . . but you can cover the entire heart with flowers if you wish.