wedding candelabra hearts
Following links on this website and making a purchase could result in a commission to the owner of the website
My two wedding candelabra hearts are going to be joined together with fine chains.  
Use wire or wooden picks to attach the chain end.  Cowee picks are very porous wood with a twist of fine wire on the end.
The wood swells when in the wet foam, making it a tight bond in the foam.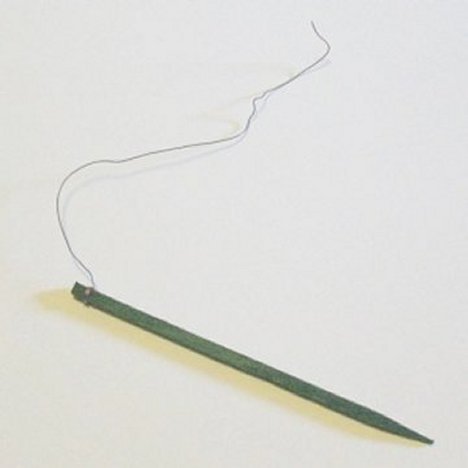 I liked the dramatic look of the black chain against the white candelabra.  Always look for contrast so your guests can see the detailing from a distance.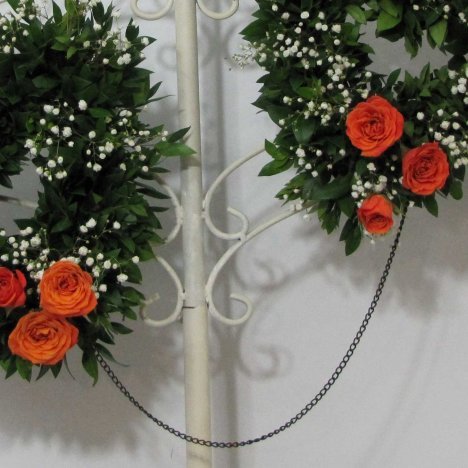 Cut a slightly shorter length of chain for the next loop up.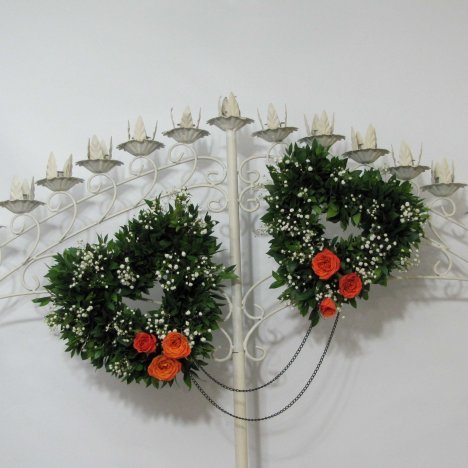 Finally the last chain is shorter than the first two, tying these two hearts together in a symbolic gesture of love and meaning of the wedding ceremony.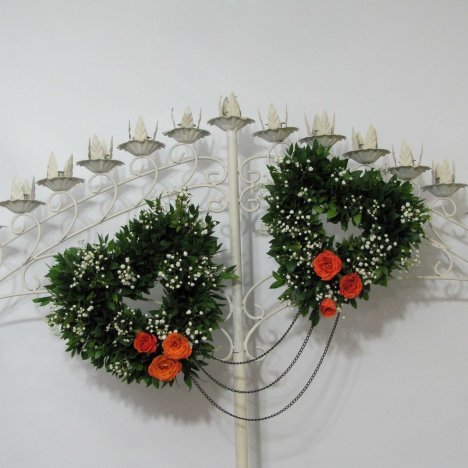 After the decorative chain was in place, I finished off the candelabra design with a few white daisies.

Note how I face the flower heads out in different directions, to give a dimensional look to the design.  This ensures that it looks good from all sides, rather than a rather flat look of all the flower heads facing front.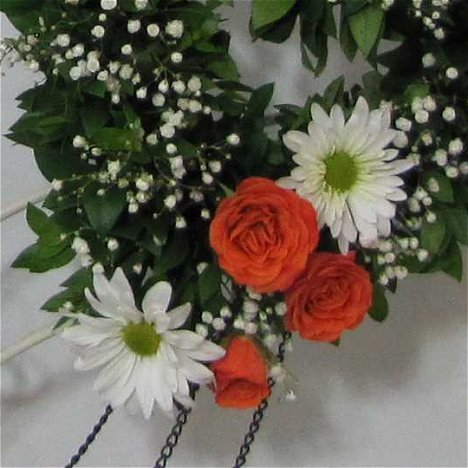 Add tall dripless taper candles for a stunning finish.  There is a difference between candles professionals use and the cheap ones you buy in the dollar stores. 
Floral candles burn steadily and much slower.  Still - because many churches are designed especially to create a draft of air current down the center aisle, it is wise to place a square of clear plastic under your candelabras to catch any unwanted drips.  You don't want to spend hours into the night after your ceremony scraping wax off the carpeting!
There are many ways to use these heart designs.  Consider them flat on tables as centerpieces, or perhaps in front of the bridal table or use as pew markers.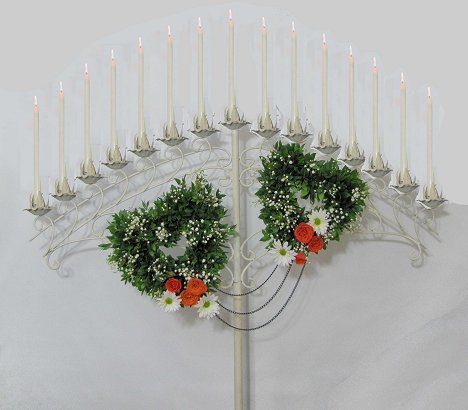 Mist the finished design with Finishing Touch and allow to dry before refrigerating.