Aisle decorations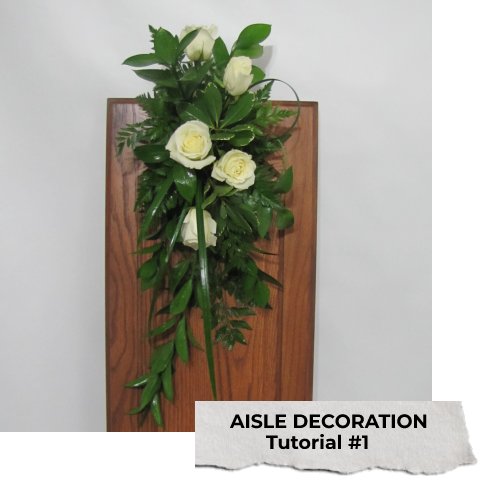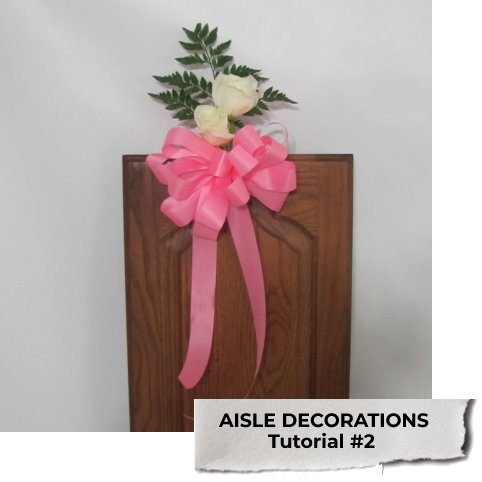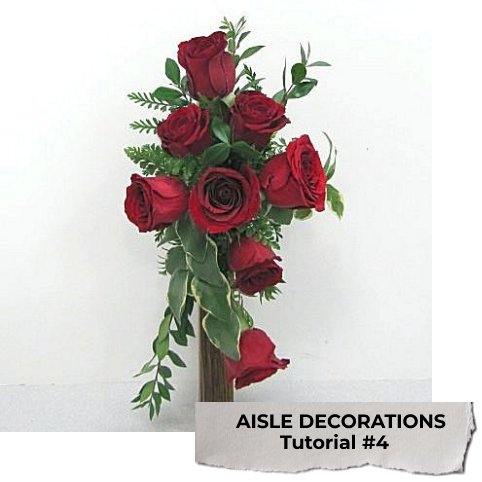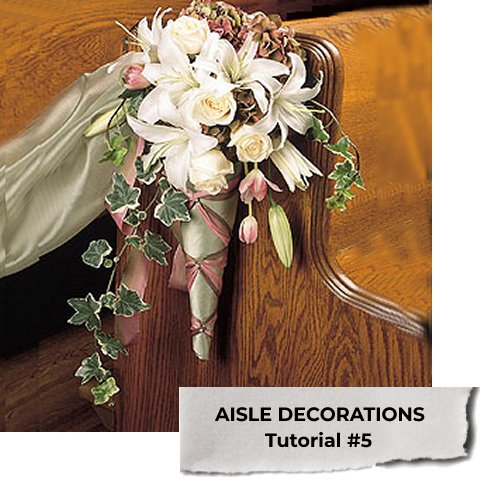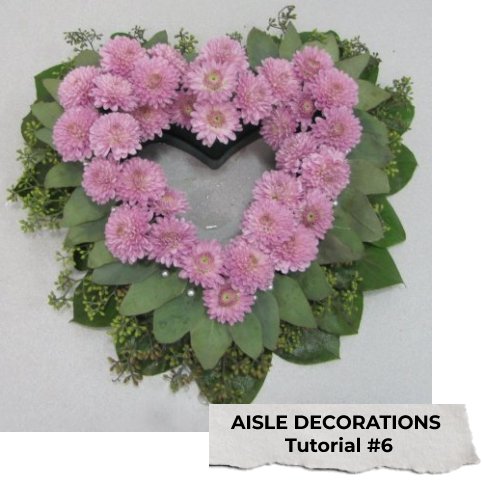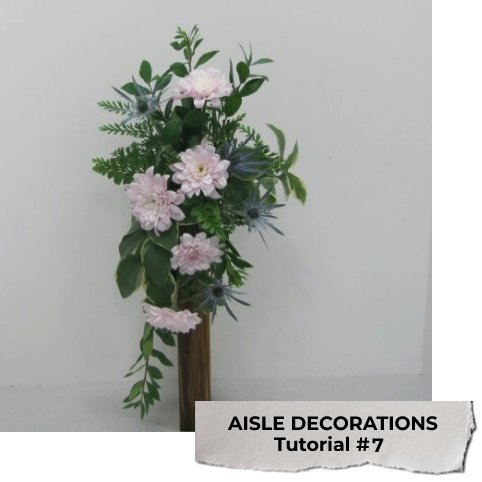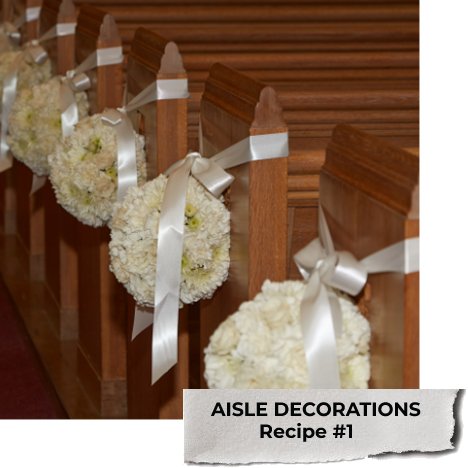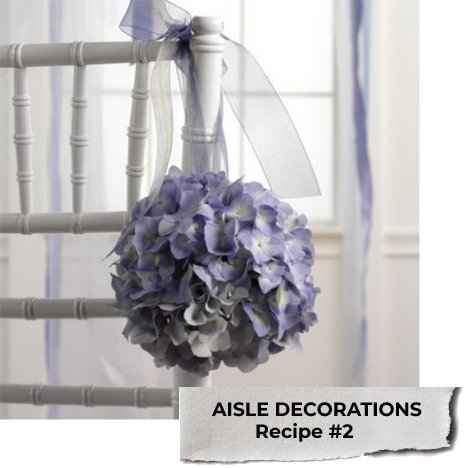 Wedding aisle decorations can be as simple as a pew bow or as elaborate as a large spray of flowers.  Choose carefully, as these are a beautiful frame backdrop for the first glimpse of the bride coming down the aisle.
It is a good idea to go to your ceremony venue and take photos of the pews or chairs you'll be decorating - both front and back.  You'll need to consider how you are going to attach the bows, so make note of whether you can tie on with ribbon, tulle or have to attach with with a pew cage or some type of adhesive. Count the number of pews so you can calculation how many pew ends you'll need. If you want to save on your decorating budget, skip every other pew or use bows, putting the more elaborate fresh flower decorations on the reserved pews in the front.
If you have a large gown or trailing train, be sure to keep the aisle wide enough to accommodate both the bride and her escort.  If you plan to include any type of lit candles, be sure they are protected with a chimney (and more than a paper luminary bag).  It would be wise to double check with your venue and see if they have any restrictions.  Many churches now ban fresh flower petals, lit candles (dripping wax) or any type of tape on the wooden chairs or pews.  I will go over better options, such as Uglu Strips, for attaching your flower decorations that won't leave any marks on chairs or wood.
The biggest consideration for the DIY bride is how and when to decorate your church.  Be sure you enlist the help of friends and family (hopefully more than just the members of your wedding party) to help transport and deliver your church flowers.  Assemble everything your people will need to do the things you assign them.  For example, one person could be in charge of attaching the pew bows while another person is inserting the candles and attaching the candelabra flowers.
If you are going to have lit candles (including the Unity Candle), invest in a refillable Butane lighter, similar to the ones you use to start a charcoal fire.  Conceal it somewhere at the front of the church where the candles can be easily relit by the officiant if needed.  (Trust me . . . you may be glad you did!)