church pew decorations
Following links on this website and making a purchase could result in a commission to the owner of the website
Church pew decorations as the ones in this tutorial can be recreated in silk or fresh.  If you wish to save on flowers or give them bigger impact, I suggest you green in with mixed greenery such as leather leaf fern, myrtle, seeded eucalyptus or other bulk varieties.
For the tutorial as shown, you'll need the following:

Keep in mind that good designs always begin with properly processed flowers.  The key to keeping flowers fresh until your wedding day is using a few of the products that every flower shop uses.  Fresh flowers are hybrid to last a long time in regular temperatures.
Keeping them in a dark, cool room or in a regular home refrigerator helps keep them fresh.  Home air conditioned units and standard refrigerators are, however, designed to pull moisture out of the air.  Using a flower sealant and running a cool mist humidifier is a good idea.  If you want to save money, I've rarely failed to pick up a used humidifier in a second hand shop or Goodwill.
Plan ahead and also pick up a few used vases to hold and transport your finished designs.
Oasis cages need to be "float soaked" in water that has been property treated with a professional flower food.  This means you should never force the foam under the water in an attempt to speed up absorption.  This can create dry spots in the foam, which means any stem of flower inserted into that spot will not have a water source and will wilt quickly.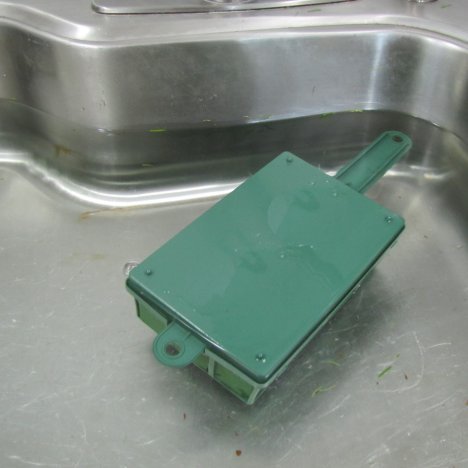 After completely soaked, feed a length of  tulle or other waterproof ribbon through the side cage grid and tie a knot on both sides.  You can use these later to tie the completed cage to pews or chairs.  If you wish to hang the flower design, you can do it from the hole at the top of the cage handle.  
It's important that you decide HOW to hang the church pew decorations before designing, as it's much harder to do after greenery and flowers have been inserted into the cage.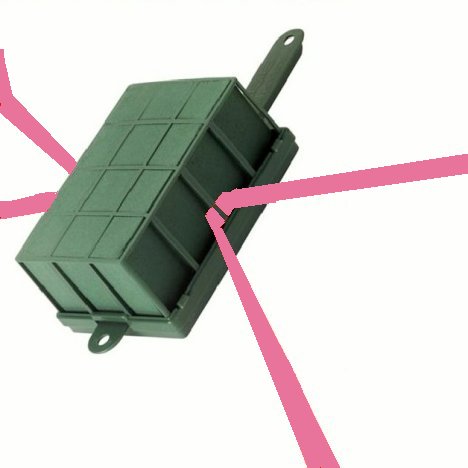 If you have an individual pew stand, you can simply tape the cage to the stand as I've done here below.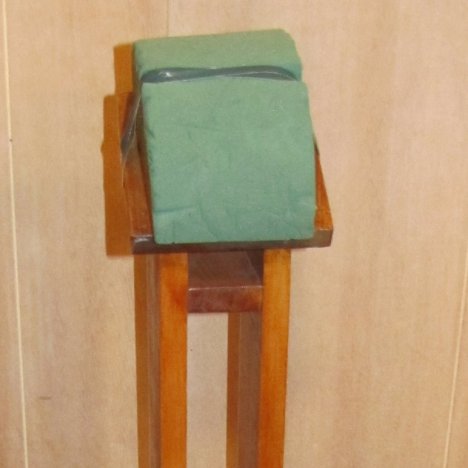 If you do not plan on adding greenery, it is advisable to leave as many leaves as possible above the insert line of the flower stem.  You'll have to keep your flower design more compact so that the cages, tape and other materials are well concealed after you are finished.  A good floral designer always conceal the mechanics of the design.
Insert the first rose at the top of the floral cage.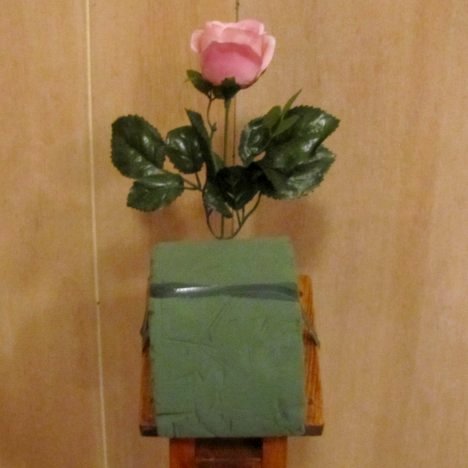 Now insert a second, shorter stemmed rose on the left side, slightly angling the face towards the left side.