Winter Wedding Bouquets
Following links on this website and making a purchase could result in a commission to the owner of the website
My advice is to use a wedding bouquet holder that has a large amount of Max-Life florist foam.  The foam has proven to extend the life of flowers even past that of being stored in water alone.
Be sure that the water is replenished in the foam.  Live roses and greenery do drink a large amount of water each day.  It is important not to let the foam in bouquet holders or centerpieces go dry before the event.
Dusty Miller is available in larger broad leaves and in a smaller lacey variety.  No matter what pictures you see on the internet - do NOT expect every leaf to be perfect.  It is my experience that this foliage variety often have holes and dimples in some of the leaves.
This is a live product, so if you want perfect leaves, order more to have enough.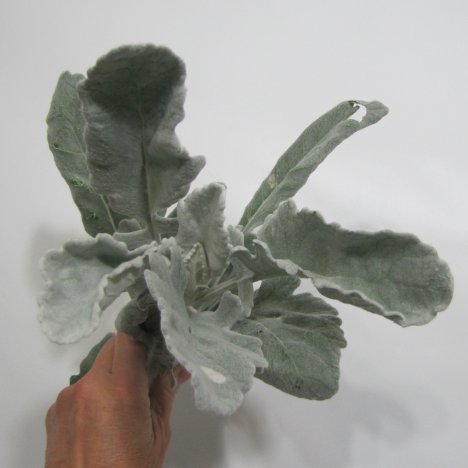 In reality, imperfections in individual leaves are rarely noticeable in a finished design, so don't be afraid to use a leaf or two that is not perfect.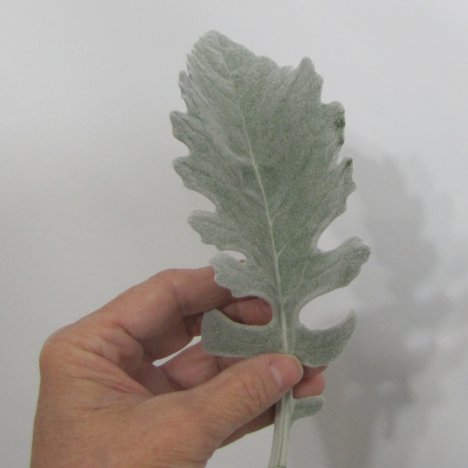 I love this foliage variety - but keep in mind that Dusty Miller is NOT as hardy as other available foliage such as leather leaf fern, salal, boxwood, Italian Ruscus and Israeli Ruscus.  If you order this foliage, plan to keep it in a cool environment, preferably refrigerated if using in corsage and boutonniere work. 
I started the design by encircling the out circumference with Dusty Miller leaves.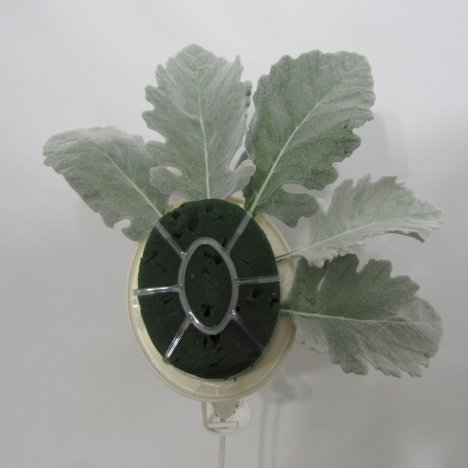 The outer foliage sets the size and dimension of the final bouquet.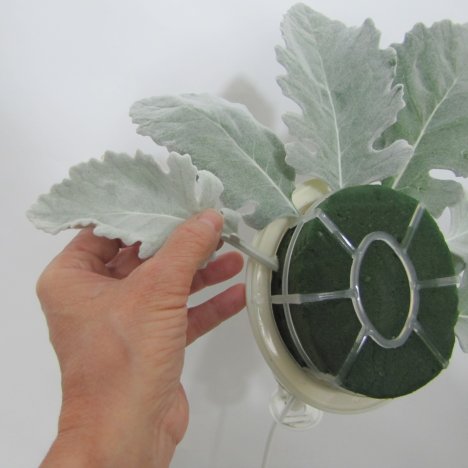 If you want a larger bouquet, extend the roses beyond the framework of leaves.  I want the Dusty Miller to show, however, and be a part of the final design and be seen.  I will keep keep the roses and other flowers in a tighter, compact design to allow the foliage to be seen.