White Wedding
Presentation Rose
Easy DIY Flower Tutorials
Some online wholesale flower sites require that you buy at least five bunches or more.  But what if you don't NEED $90 worth of greenery?  A single bunch goes a long way towards accenting corsages, boutonnieres and bouquets.  I am also adding lily grass - which would require ANOTHER ten bunches (and another $100!)

Sometimes buying "wholesale" can cost you a whole lot more than you really need to spend.  It's better to do as the professional florists do - buy single bunches, using only what you need. 
Trust me, claims of "wholesale prices" and "free shipping" can cost you a lot more in the long run unless you are doing a really large wedding or event.
Choose a single stem of salal leaves, looking for ones as perfect and blemish free as possible.

You can trim a little with scissors if necessary.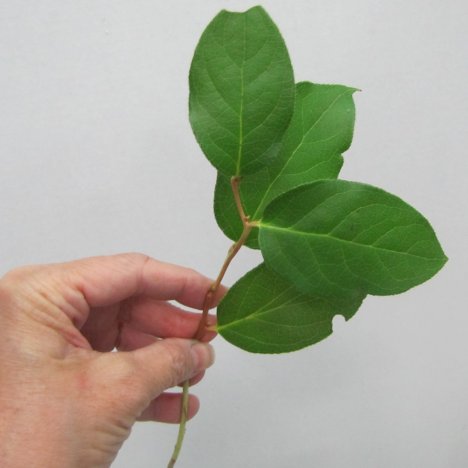 Believe it or not, florists actually use common desk staplers to make sure that leaves stay in place.  You can use floral adhesive or florist clay, but I find a stapler faster and easier.